A lone juror said Friday he can't convict a former police officer who fatally shot a black man in South Carolina, and the jury said they want to continue deliberating.
The juror in a letter to the court said "I cannot in good conscience consider a guilty verdict" against Michael Slager, a white former patrolman who pulled over Walter Scott in North Charleston, and ended up shooting him as a bystander recorded the incident on video.
The jury foreperson said in a separate note to the court that it was only one juror who was "having issues," Circuit Judge Clifton Newman said. The juror opposed to conviction said in the letter, "I cannot and will not change my mind," Newman said.
But the jury said it wanted to continue deliberating, and requested to return at 9 a.m. Monday. The jury said it would have questions at that time.
Slager was charged with murder in Scott's killing, although the jury was allowed to consider a lesser charge of manslaughter in addition to murder.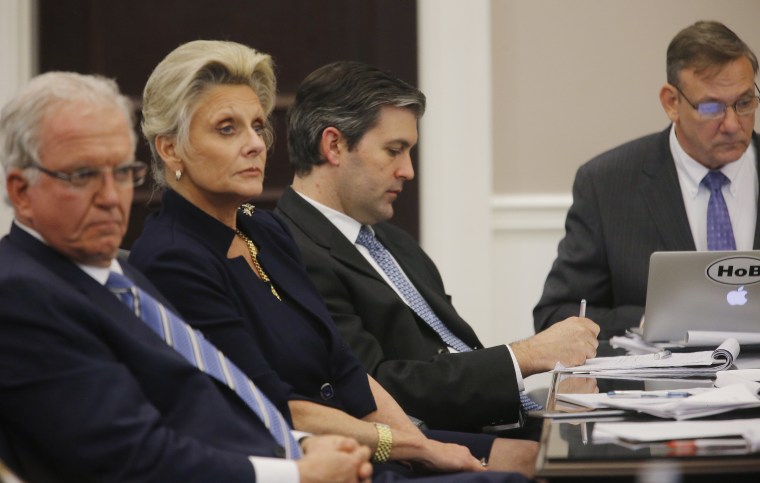 Earlier, the jury said at around 1 p.m. Friday that it had been unable to come to a conclusion, and Newman ordered them to resume deliberations.
The jury at that time sent a message to Newman asking to see a transcript of the testimony from the man who took cellphone video of Slager shooting Scott. Newman offered to let jurors listen to audio of the testimony, but they declined, saying they didn't believe it would change anything and said they couldn't reach a verdict.
"If you do not agree on a verdict, I must declare a mistrial," Newman said. "The same participants will come, and the same lawyers will likely ask basically the same questions, and get basically the same answers and we will go through this whole process again."
Related: Judge Allows Jury to Consider Manslaughter in Walter Scott Trial
Slager, 35, has been charged with murder in the death of Scott, 50, who was not armed. Scott was shot five times in the back while running from Slager during the traffic stop.
On Wednesday, Newman said he would grant a request from the prosecution to let jurors consider a lesser charge of manslaughter in addition to murder. Murder carries a penalty of 30 years to life, while manslaughter is punishable by 2 to 30 years behind bars.
Related: Michael Slager Testifies About Killing Walter Scott: 'It's Been a Nightmare'
Slager testified for the first time in the trial on Tuesday and told the court that life has been a "nightmare" since the fatal shooting. He is free on bond.
"My family's been destroyed by this. Scott's family has been destroyed by this," he told the defense, holding back emotion.