An Alabama jury has recommended life in prison for a woman convicted in the running death of her 9-year-old granddaughter.
A jury in Gadsden on Thursday voted 7-5 that Joyce Hardin Garrard, 50, should be spared the death penalty, NBC station WVTM reported. She will be sentenced May 11.
Garrard was convicted on March 20 of capital murder for forcing her granddaughter, Savannah Hardin, to run and carry sticks as punishment for lying about candy. The girl eventually had a seizure and died.
Prosecutors argued that Garrard has shown "no remorse" and the crime was so heinous Garrard should be executed. "This is the ultimate criminal trial, where the ultimate punishment is on the table," chief deputy district attorney Marcus Reid said, according to WVTM.
Defense appealed to jurors' sympathy by referencing the biblical story of a woman about to be stoned. "If you can't throw the first stone, don't throw it at all," attorney Dani Bone said.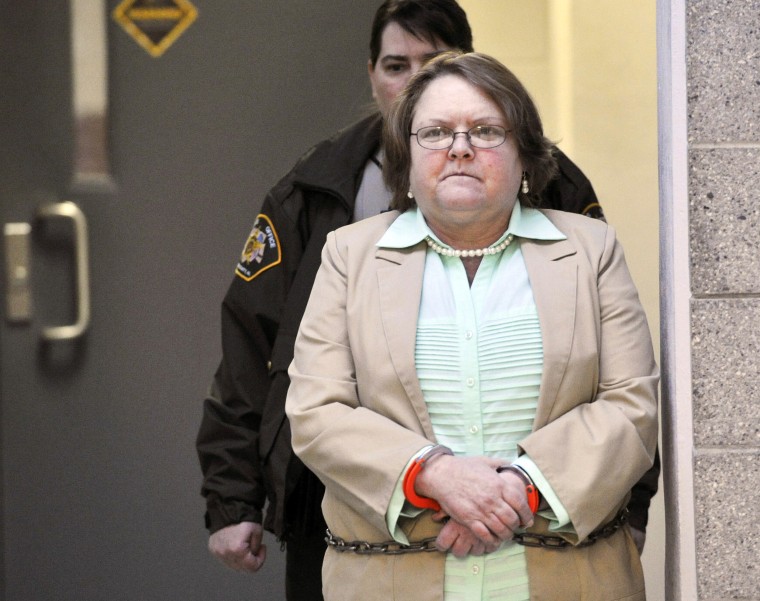 IN-DEPTH
— Phil Helsel