Every state in the U.S. has experienced at least one fatal police shooting this year. Some states, however, have had more than others.
Protests erupted Tuesday in North Carolina after police shot and killed Keith Lamont Scott, 43, making him the 25th person to be killed by police in that state in 2016, according to a comprehensive Washington Post database.
That may sound like a lot. And compared to places such as Delaware, Maine and North Dakota -- each of which has had only one fatal police shooting so far this year -- it is. But it's nowhere near the number in California (100 year-to-date), Florida (43) or Arizona (38).
The discrepancies are typically tied to the size of a population and the size of a police force, said Samuel Walker, a police accountability expert and retired professor of criminal justice at the University of Nebraska at Omaha. The more important details, he told NBC News, is what led to the killings.
"You have to look at the factors in the particular shootings," he told NBC News. "You want to start going down the list and see if there's a pattern of concern."
In Charlotte, North Carolina, the site of the Scott shooting, six civilians including him have been killed in officer-involved shootings this year.
Related: Cops Warned Scott Repeatedly to Drop Gun, Chief Says
David Klinger, a professor of criminology and criminal justice at the University of Missouri-St. Louis who specializes in policing and the use of deadly force, said that number is "within the range" of what would be expected in a big city.
"One of the things that would be interesting to know would be how many officer-involved shootings they had total. If you only look at the people who died, you're likely missing the lion's share of where officers are shooting," he said, adding it's also helpful to look at how many officer-involved shootings there have been in the past decade to get a sense of whether the number is spiking.
Charlotte has a population of nearly 800,000 people, and while black residents make up only 35 percent of population, they account for 50 percent of stops by police, 68 percent of searches, and 74 percent of cases involving the use of force, according to data compiled by the Southern Coalition for Social Justice.
Four out of the six civilians killed by Charlotte-Mecklenburg police, including Scott, were black. That is a common disparity, according to Klinger.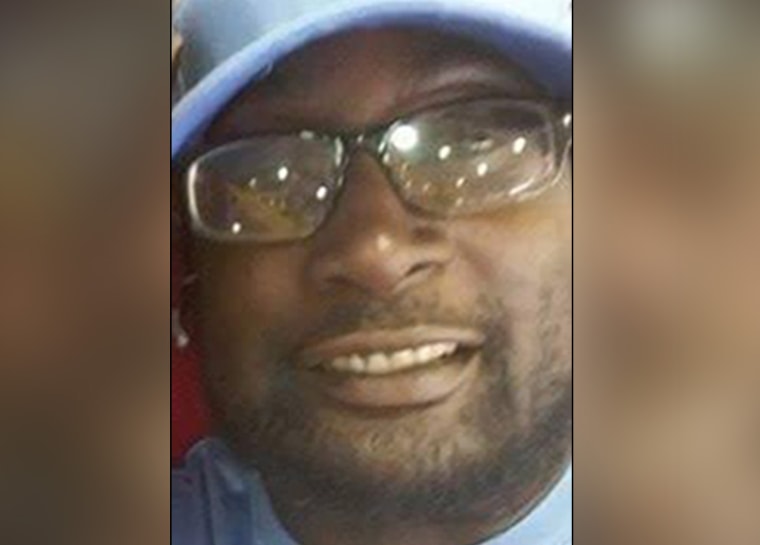 "Every time that criminologists and other social scientists have looked at it, a higher portion of the population of people shot at, hit, killed by police bullets are black than the representation of blacks in a given population," he told NBC News.
However, according to Klinger, the numbers usually line up with how many black people are involved in crimes, i.e. if 50 percent of victims of police violence may be black, 50 percent of perpetrators may be black.
"If you norm things based on criminal involvement, then the racial disparities tend to disappear," Klinger said.
Images: Overnight Protests Disrupt Charlotte After Fatal Police Shooting
Here are the other civilians killed by Charlotte-Mecklenburg police in 2016:
Germonta Wallace, a black 30-year-old with a gun, was shot on Jan. 3 in a Charlotte house while police were trying to arrest him in connection with a homicide. He began shooting at the officers, they said.
Carlton Antonio Murphy, a black 33-year-old man with a gun, was shot on Jan. 5 in a Charlotte apartment building after police were called to the area to investigate reports of gunshots. He fired at the officers from a balcony, they said.
Sylasone Ackhavong, an Asian 41-year-old man with a gun, was shot in a Charlotte store on April 19 after threatening to kill himself before pointing the gun at officers, police said.
Rodney Rodriguez Smith, a black 18-year-old armed with a gun, was shot on June 2 in Charlotte after police said he was a suspect in a bus shooting. The officers said when they found him, he refused to drop the gun he was holding.
Daniel Kevin Harris, a white, unarmed, 29-year-old, was shot on Aug. 18, after a state trooper tried to pull him over for speeding but he kept driving. He was shot when he finally got out of his car. His family says he was hearing impaired.
The Mecklenburg County District Attorney determined the killings of Wallace and Murphy to be justified and is investigating the others. The district attorney's office would not comment further to NBC News.
A spokesperson for the Charlotte-Mecklenburg Police Department did not immediately return a call and email from NBC News. But the department has publicly spoken about the need to increase "transparency and accountability" during confrontations, and issued body cameras to all patrol officers last September, The Charlotte Observer reported.
Charlotte Mayor Jennifer Roberts tweeted on Wednesday that Charlotte "has a proven history of transparency and accountability which we remain fully committed to."
Correction: This article has been updated with the latest figures from The Washington Post's database.