A man was arrested for making threatening phone calls to the residents of Newtown, Connecticut, two days after the Sandy Hook Elementary School shooting that claimed 26 lives in December 2012.
Cardenas Hoffman, 30, of Venezuela, was arrested Saturday in a Miami airport for allegedly calling residents and claiming to be Adam Lanza, the late shooter, according to a U.S. Department of Justice statement.
Hoffman was charged with a criminal complaint in May 2013 for "threats in interstate or foreign commerce to injure the person of another," the statement said.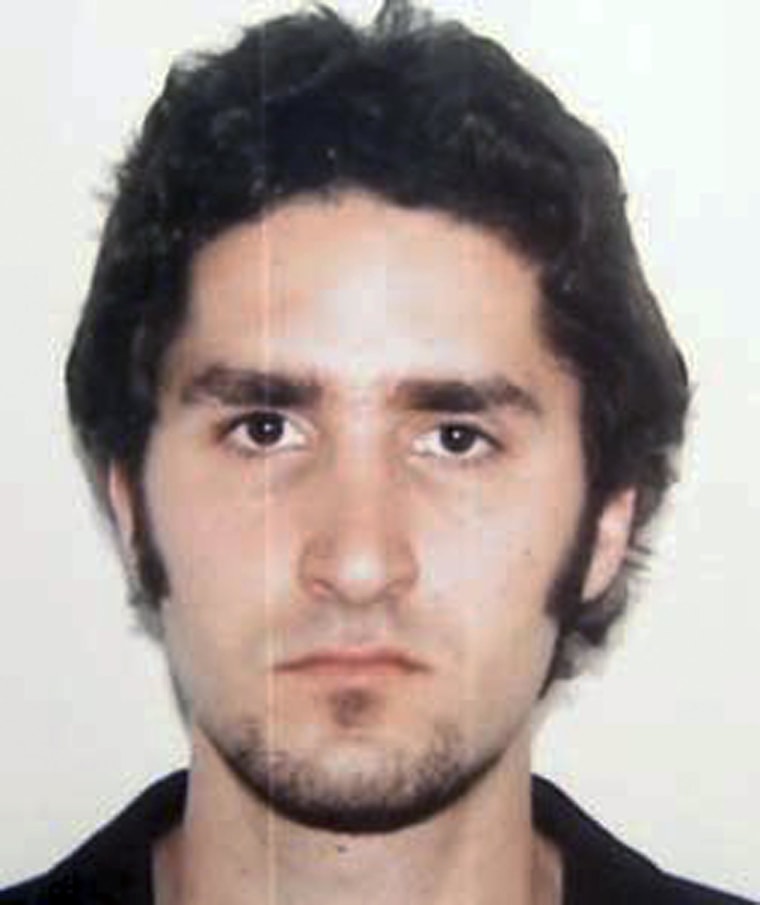 Sign up for breaking news alerts from NBC News
In one of the telephone calls, Hoffman allegedly said, "This is Adam Lanza. I'm gonna [expletive] kill you. You're dead. You're dead. You hear me? You're dead."
Hoffman appeared before the U.S. Magistrate in the Southern District of Florida on Monday and is scheduled to return to court on Thursday at 10 a.m. for a detention hearing.
The charge of transmitting threats in interstate or foreign commerce carries a maximum term of imprisonment of five years and a fine of up to $250,000.
"That someone can so callously prey on a community with such hate and vitriol is beyond comprehension." FBI Special Agent in Charge Patricia M. Ferrick said in the statement.
"This arrest, a year and a half after the Newtown tragedy, speaks to the unrelenting commitment and compassion for victims and their families and sends an important warning to those inclined to commit similar crimes."
- Natalie Daher