The man charged with strangling Chicago honors student Ruth George did so because he was angry that she was ignoring his unwanted advances, prosecutors said in court documents.
Ruth George, 19, of Berwyn, a suburb of Chicago, was found dead in her car at a campus parking garage at the University of Illinois at Chicago on Nov. 23. Donald Thurman, 26, of Chicago was arrested the next day and is charged with first-degree murder and aggravated sexual assault.
Thurman was released from prison on parole last year after having served two years of a six-year sentence for armed robbery. He was ordered held without bail pending a hearing on Dec. 16 on Wednesday.
In a court filing asking that he be denied bail, prosecutors said Thurman admitted under questioning that he choked George to death and sexually assaulted her.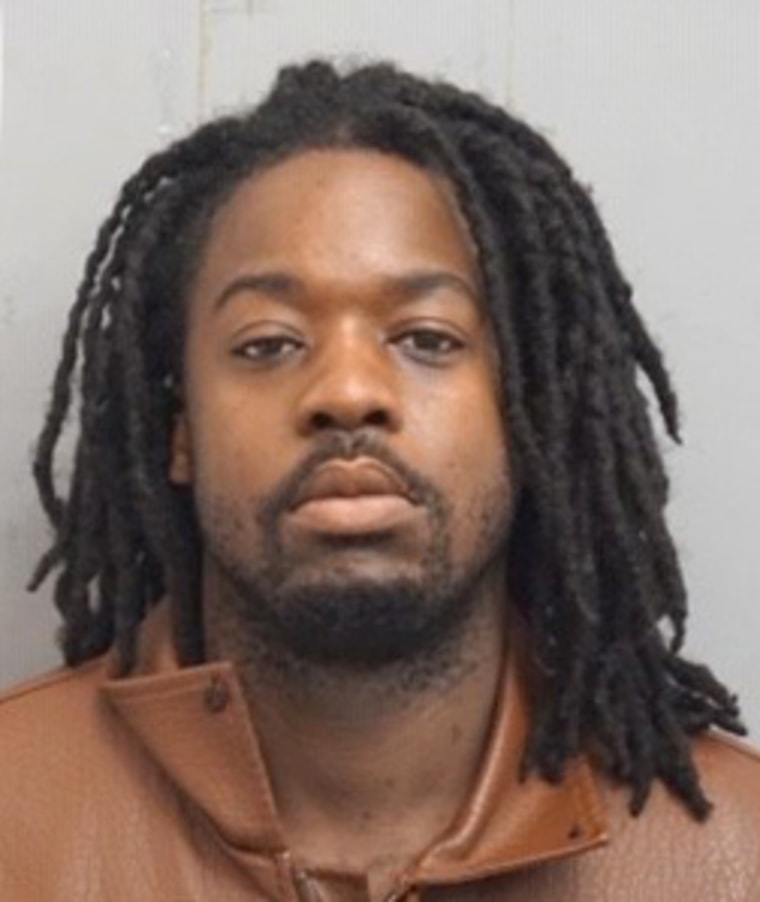 Prosecutors said Thurman thought George was "pretty and tried talking to her, but the victim ignored him" when he approached her and a sorority sister.
When he followed her to her car, Thurman unsuccessfully tried to talk to her again, and "then the defendant cat-called her," they said.
"The victim continued to ignore the defendant and continued walking to where her car was parked," according to the filing.
"Angry that he was being ignored," Thurman put George in a choke hold, prosecutors said. They fell to the ground, and Thurman put George, who was unconscious, in the backseat of her car, sexually assaulted her and killed her, they said.
Download the NBC News app for breaking news
In a statement issued through a spokesman, George's family said they "hold no hatred" toward Thurman.
"Ruth lived out her deep faith in Jesus by loving and serving others, leaving a legacy of Christ-centered kindness and sacrifice," the family said.
"She was the beloved baby of our family. We grieve with hope. We hold no hatred towards the perpetrator, but our hope is no other girl would be harmed in this way and for a mother to never experience this type of heartache."
University faculty and staff described George, who liked to be called "Ruthie," as an exceptional and engaged student.
"Ruthie not only possessed book smarts, but she was a genuine person," Tracy Baynard, an associate professor of kinesiology and nutrition, said in a profile of George published this week by the university.
"She was one I could look at in class to determine if my lecture was making sense or not, and she always provided a laugh or a smirk at my goofy jokes," Baynard said.
Michele McCrillis, assistant dean of the Honors College, said, "Some people can light up a room, and Ruthie was one of those people."
McCrillis taught George in a documentary photography and film seminar and said she "enthusiastically embraced the opportunity to explore and experiment with ideas outside her major."
"But it's her smile that I remember, and will miss, the most," she said.