Police are searching for three people who are alleged to have yelled anti-Asian slurs at a woman before they physically assaulted her and a man in New York City on Thursday.
The assault occurred just after 2:30 p.m. near Junction Boulevard and Roosevelt Avenue in Queens, where one of the attackers — a woman — "yelled anti-Asian remarks" from a white Acura SUV at a 44-year-old woman, who was walking nearby with a 24-year-old man, New York City police said.
The female attacker then threw water at the woman before she got out of her car with two men and punched and kicked both victims in their heads, police said.
The attackers then fled westbound on Roosevelt Avenue in the white SUV, police said.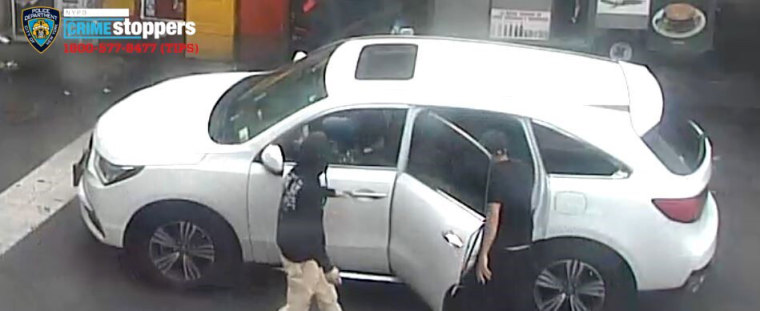 Emergency medical personnel took the victims to hospitals, where they were stable, to be treated for their head injuries, police said.
Authorities described the male attackers as about 25 years old. Further information about the female suspect was not immediately available.
The police department's Hate Crimes Task Force is investigating.
Experts attribute a multiyear spike in anti-Asian hate crimes in New York City and across other major cities, in part, to racist rhetoric blaming Asian people for the coronavirus pandemic.
There were 83 reported incidents of anti-Asian hate crimes — and 67 arrests — in New York City last year and 139 reported incidents and 69 arrests in 2021, according to the police department's Hate Crimes Dashboard.