A woman was arrested and charged with murder in connection to the 1996 death of a newborn girl found in a trash bag in a Colorado reservoir.
Jennifer Katalinich, 42, who also goes by the last name Tjornehoj, was taken into custody Tuesday on first- and second-degree murder charges.
The investigation into the baby's death began in August 1996 when the Larimer County Sheriff's Office received a report that two 11-year-old boys found the body of a newborn in Horsetooth Reservoir, just west of Fort Collins, the agency said in a press release.
The baby was found in a plastic garbage bag, and an autopsy determined that she died from suffocation. The death was ruled a homicide, but the case soon went cold.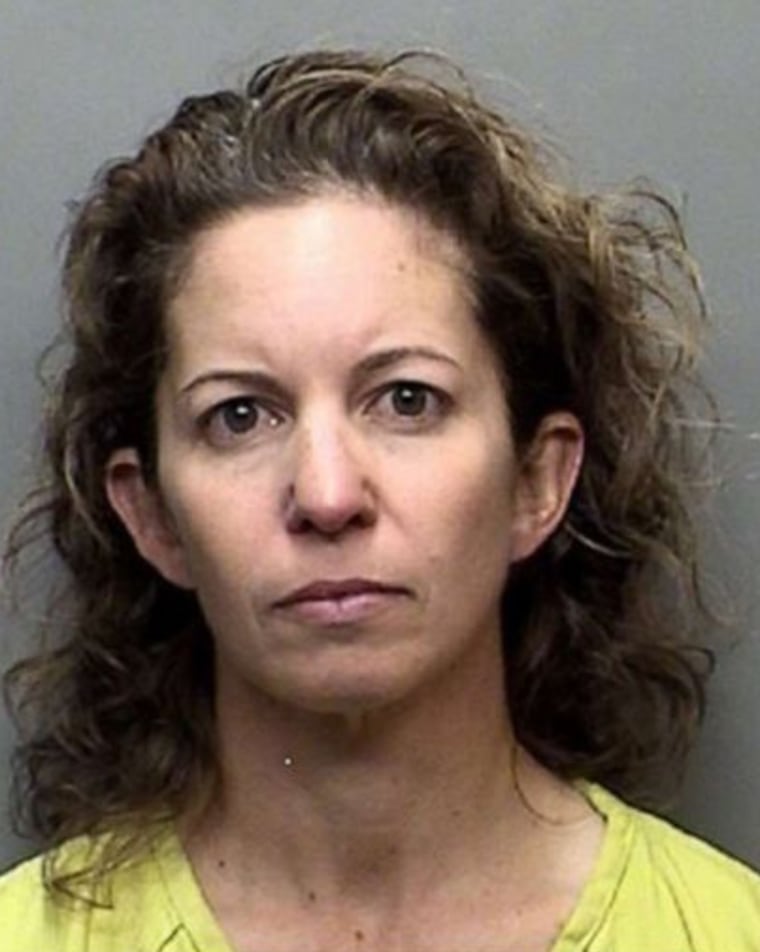 With no leads and no family members coming forward, the community and a local church raised money so the newborn — which investigators nicknamed "Baby Faith — could be buried, the sheriff's office said.
The case would not be re-opened until 10 years later, in August 2006, but "no new information surfaced that would further the investigation," the Larimer County Sheriff's Office said in the release.
Four months ago, however, that changed when investigators finally got a break in the case. According to authorities, the Colorado Bureau of Investigation examined DNA evidence investigators had resubmitted and in July 2019 found five people who may be related to the baby.
"Further research revealed four of those individuals were most probable to have information to advance the investigation," the sheriff's release said.
Investigators met with three of the people and were able to exclude them "from involvement in the case." They then met with the fourth person, Katalinich, who was living in Maryland.
After interviewing Katalinich in October, detectives found that she "could have information pertaining to the 'Baby Faith' case," the sheriff's office said. A warrant was issued for Katalinich on Friday, and she surrendered on Tuesday.
Authorities have not said if Katalinich is the mother of "Baby Faith" and did not provide further details on what led to her arrest. The sheriff's office did not immediately return a request for comment on Wednesday.
"This case serves as a great reminder that LCSO is determined to solve all cases despite the amount of time that passes after the commission of the crime," Sheriff Justin Smith said in a statement. "It often takes just one citizen to come forward with information to spark new life into a cold case."
Katalinich was booked into the Larimer County Jail in Fort Collins and released after posting a $25,000 bond.