Michael Flynn lasted only 24 days as President Donald Trump's national security adviser. His gig as director of global strategy for a new Washington lobby firm was even shorter — it apparently doesn't exist.
Not yet anyway.
The Wall Street Journal had first reported that Flynn had taken a new job on Tuesday afternoon, and his bio on Stonington's brand-new website seemed to confirm that.
But within hours, Flynn's attorneys issued a statement on Tuesday evening that said he has not actually joined Stonington Global and that a comment issued in his name was the result of a "misunderstanding."
It was clear from the attorneys' statement that Flynn — who is awaiting sentencing on charges he lied to FBI agents investigating Russian interference in the 2016 election — had some designs on the position.
"He was aware that statement was being drafted," his lawyers said. "But he did not intend that it be issued at this time. Its issuance now in his name appears to be the result of a misunderstanding."
The statement did not say whether Flynn might join Stonington in the future, but the firm's principals, Nick Muzin and Joseph Allaham obviously haven't given up hope.
"We cannot comment on General Flynn's considerations about the timing of the announcement, but we have faith in his patriotism and long history of service to our country," they said in a statement. "We look forward to working together."
Flynn attorney Robert Kelner did indicate during a Tuesday morning court session that the former Army lieutenant general was anxious to move on from his legal limbo.
U.S. District Judge Emmet Sullivan, who will decide Flynn's fate, had summoned Flynn to court because, he said, he felt "a level of discomfort" at not meeting him before the sentencing.
During the conference, Kelner asked the judge to set a date for the sentencing.
"Mr. Flynn is ready to get this chapter of his life behind him," he explained.
Sullivan made no promises but said he would consider shaving 30 days off the usual time between a final status report by the defense and prosecutors and the sentencing.
The charge in Flynn's case carries a maximum sentence of five years in prison, but prosecutors could recommend a no-jail sentence in exchange for his cooperation with Special Counsel Robert Mueller's Russia probe.
Mr. Flynn is ready to get this chapter of his life behind him.
Stonington Global's website did not mention Flynn's connection to the Mueller case, or the fact that President Donald Trump fired him after just 24 days because, according to the White House, he misled Vice President Mike Pence about his conversations with Kremlin diplomats.
Muzin, a former aide to Sen. Ted Cruz, R-Texas, and Allaham, who owns high-end kosher restaurants, have made headlines for lobbying on behalf of Qatar during last year's Gulf diplomatic crisis.
A source familiar with Stonington's dealings told NBC News that the new company is "basically a rebranding" of a firm called Muzin Capitol Partners, with Allaham being brought on as a partner.
Muzin Capitol Partners filed foreign lobbying disclosure firms last year, taking in as much as $125,000 per month to lobby on behalf of the Democratic Party of Albania. The Albanian opposition party's leader, Lulzim Basha, is a pro-Trump national populist who met with Trump in June of last year.
Muzin Capitol Partners' ties to Basha prompted U.S. magazine Mother Jones to track money moving between the firm and the Albanian leader in recent months. Basha's party launched attacks against the magazine, falsely claiming reporters were receiving cash from Albania's socialist party and blaming billionaire liberal George Soros for the reports.
Allaham appears to have been involved with Muzin's previous business, as well. A November foreign lobbying form filed with the Justice Department on behalf of Muzin Capitol Partners was registered in Allaham's name.
The filings also list a meeting request with Breitbart founder and former Trump strategist Steve Bannon on March 23, 2017. Four days later, Breitbart published a story that claimed Basha had been "viciously attacked" by George Soros "and his people and also the international media."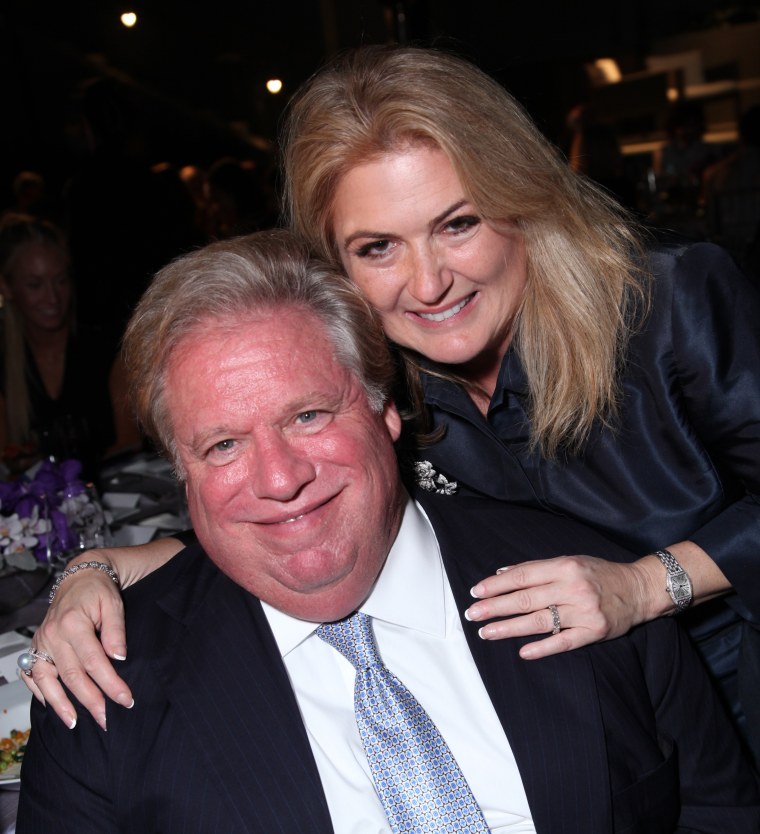 Trump fundraiser Elliott Broidy recently sued Qatar and Muzin, accusing them of being involved in the hacking of his emails. Separately, Broidy is embroiled in litigation over a hush money agreement with a former Playboy Playmate brokered by Trump's former personal attorney, Michael Cohen.
Even before Flynn was hired by Muzin and Allaham — a development first reported by the Wall Street Journal — he was making forays back into public life. In March, he campaigned for a Republican running for Rep. Maxine Waters' California seat.