Letters written by more than a dozen friends and colleagues of Lindsay Clancy portray the Massachusetts mother accused of strangling her three young kids as someone who "lived and breathed for her children" and always wanted the best for them. 
The letters, which were submitted to Plymouth District Court and obtained by NBC News, also describe Clancy, a labor and delivery nurse, as a serene presence at the hospital; a colleague referred to her as "the nurse you would want caring for your wife, sister, or daughter as they welcome their child into the world." 
Clancy, 32, is charged with multiple counts in the deaths of her 5-year-old daughter, Cora; her 3-year-old son, Dawson; and her 8-month-old son, Callan. Prosecutors said she strangled the children Jan. 24 at the family's Duxbury, Massachusetts, home and then tried to kill herself. She was arraigned last week from a hospital bed.  
Clancy's attorney, Kevin Reddington, said she is paralyzed from the waist down as a result of her suicide attempt.  
The letters sent to Reddington, which were written before Clancy was arraigned, contrast sharply with the portrait prosecutors painted of her.
"I can attest to Lindsay's true character and know that whatever happened that day was not the real Lindsay whom we all love and cherish," wrote Juliet Pollander, a nurse who worked with Clancy for eight years. What she is accused of, Pollander wrote, "were unthinkable acts, so far out of touch to what the truly loving mother I knew would have committed."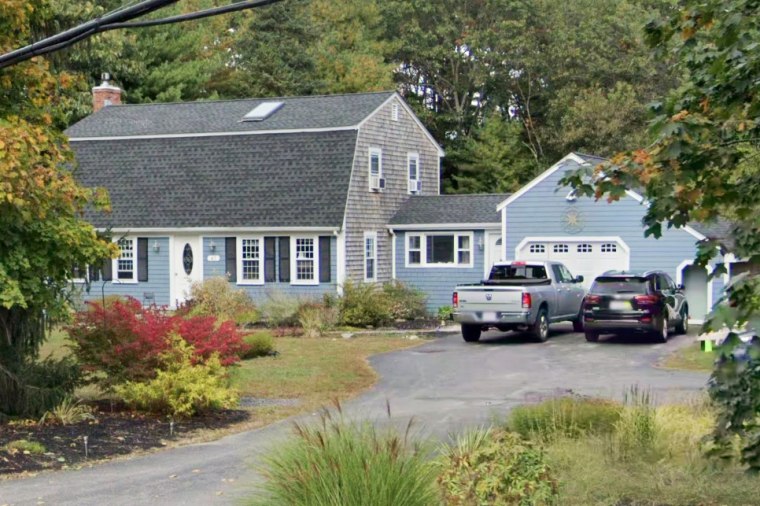 Prosecutors allege Clancy meticulously planned her kids' deaths and sent her husband, Patrick, on errands she knew would give her enough time to strangle them. They said she used the Apple Maps app to time a trip to a restaurant in a neighboring town where he picked up takeout.
Yet the letters about her laud her parenting skills.
"I do not know a better mother than Lindsay Clancy. She lived and breathed for her children," wrote Erika Sevieri, a fellow nurse at Massachusetts General Hospital, where Clancy worked. "I rarely heard her talk about anything else but them." 
It was not clear whether the 20 or so letters were submitted at the request of the defense or whether friends and colleagues volunteered them, although one letter was described as a "character reference requested by Patrick Clancy."
NBC News approached the authors of the letters cited in this article, who declined further comment or did not immediately respond.
Their letters describe Clancy as so laser-focused on her children's well-being that she was almost obsessive. One said she would sometimes check her kids with a stethoscope. 
"She had a special bond with all her children and was so proud to be a mom."
Lindsay Clancy's Long-time Friend
In another, a friend since first grade said Clancy would do anything to protect her kids.
"When Cora was born her mommy nursing skills took over and she would check Cora's vitals at home just to make sure she was okay," Michelle DaConto wrote. "She had a special bond with all her children and was so proud to be a mom."
A 'calming presence' for moms-to-be
Clancy's colleagues also noted how attentive she was to her kids even while she was at work. 
"She spied on them in the middle of the night via baby monitors and shared with us, her coworkers, the images of her sleeping children," wrote Margaret Hamp, a nurse at Mass General. "She watched them sleep while she took breaks to pump breastmilk in the middle of the night." 
Clancy shined as much as a nurse as she did as a mother, other nurses wrote.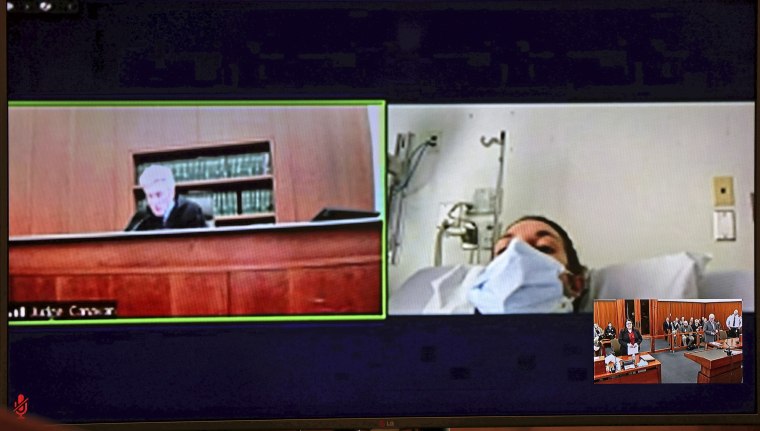 Heather Fraser wrote that Clancy brought "a calming presence to any room and never engages in any nonsense or gossip." 
Clancy, eager to be a resource for new nurses, was known to mentor them, and patients "raved about the loving and compassionate care she gave them," Sevieri wrote. 
Patient Shelby Oster described Clancy in a letter as "the best nurse I've ever had" and "my cheerleader through 2.5 days of labor that ended with an emergency C section."
"She always remained balanced and calm, even during the many stressful situations that developed during our labor and delivery experience," Oster wrote.
Clancy is due in court May 2. She was ordered held without bail in the hospital for mental health treatment. The judge said she could be ordered to home confinement, adding that a hearing would be held before that could happen. 
A need for help that was not fulfilled
Reddington, her attorney, said Clancy had postpartum depression "and possibly postpartum psychosis" — a rare condition in which hallucinations alter people's sense of reality after childbirth, sometimes driving them to harm themselves or their children.
He told the judge that she had been "thoroughly destroyed" by several medications — including Valium, Prozac, Klonopin and Zoloft — which he said masked her symptoms rather than treated them. 
Prosecutors, meanwhile, said Clancy never used the word "psychosis" to describe her symptoms until after she was arrested while speaking to her husband on a cellphone belonging to a forensic psychologist whom her lawyer arranged to examine her. 
A board member for the advocacy group Postpartum Support International, Michele Davidson, a psychiatric perinatal nurse practitioner who is not involved in Clancy's case, said those who commit infanticide usually do not think they are doing something evil. Rather, infanticide "is typically out of an act of love where people are trying to save their children," she said. 
In cases in which mothers intend to kill themselves, they sometimes commit infanticide so as not to abandon the children, she added. 
Regardless, those who wrote letters of support said it was clear Clancy did not get the help she needed. 
Stacey Kabat, who said Clancy shadowed her when she was a nursing student, wrote that she and her family members "were betrayed by an inadequate medical system that has not devoted enough resources nor time learning how to help our new mothers." 
"Please know that if our Lindsay had proper treatment this family would still be together," Kabat wrote. "Please know that she deserves no further punishment."
If you are pregnant or a new mother and you are in crisis, the National Maternal Mental Health Hotline provides free, confidential support 24/7 in English and Spanish. Call or text the hotline at 1-833-9-HELP4MOMS.
If you or someone you know is in crisis, call 988 to reach the Suicide and Crisis Lifeline. You can also call the National Suicide Prevention Lifeline at 800-273-8255, text HOME to 741741 or visit SpeakingOfSuicide.com/resources for additional resources.