New DNA testing is planned in the unsolved murder of 6-year-old JonBenet Ramsey, whose death 20 years ago captivated the nation.
The news was first reported by NBC affiliate KUSA in Denver, Colorado, and by the Boulder Daily Camera. The two news outlets did a joint investigation in October which pointed to a variety of potential flaws in the interpretation of the DNA evidence in the case.
Boulder District Attorney Stan Garnett confirmed in a statement to NBC News Wednesday that his office had met with the Colorado Bureau of Investigation, which he said will be conducting "some further testing of the DNA evidence in the Ramsey case, as well as other cold case homicides and pending investigations," in a new lab with new testing procedures.
JonBenet's pajama-clad body was discovered on the morning after Christmas 1996 in the basement of her family's tony Boulder, Colorado, home. The little girl, much of whose brief life was spent on the beauty pageant circuit, had been beaten and strangled.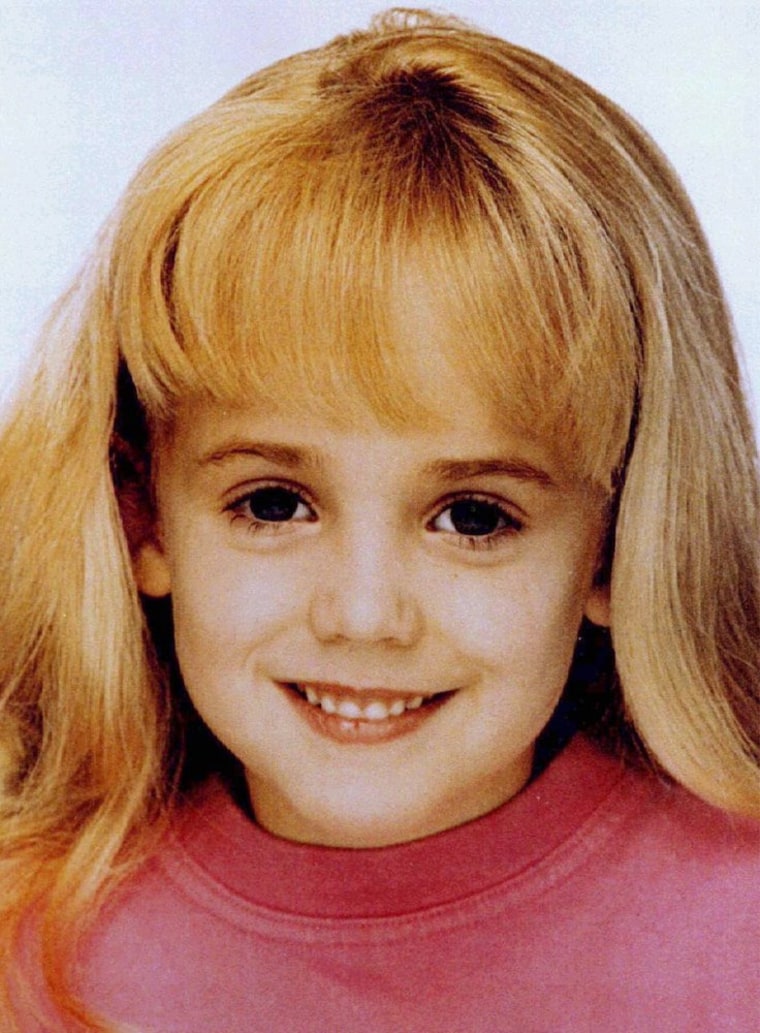 No one has ever been charged in the case. Two theories have emerged among experts and armchair detectives alike: That an intruder broke into the house and killed JonBenet, or that someone in JonBenet's family was responsible for her death.
Despite an initial reluctance by the Ramseys to be interrogated by authorities and to allow their then-9-year-old son to be questioned, no one in the family was ever named as a suspect.
In 2008, based on results of DNA testing she had received at the time, former Boulder District Attorney Mary Lacy officially cleared JonBenet's family — mother Patsy, father John, and brother Burke — of the cloud of suspicion that had hung over them since the murder.
Lacy's letter of exoneration was based on evidence that showed an unknown male's DNA on JonBenet's underwear and long johns, supporting the intruder theory, and therefore eliminating the Ramseys as suspects, she said.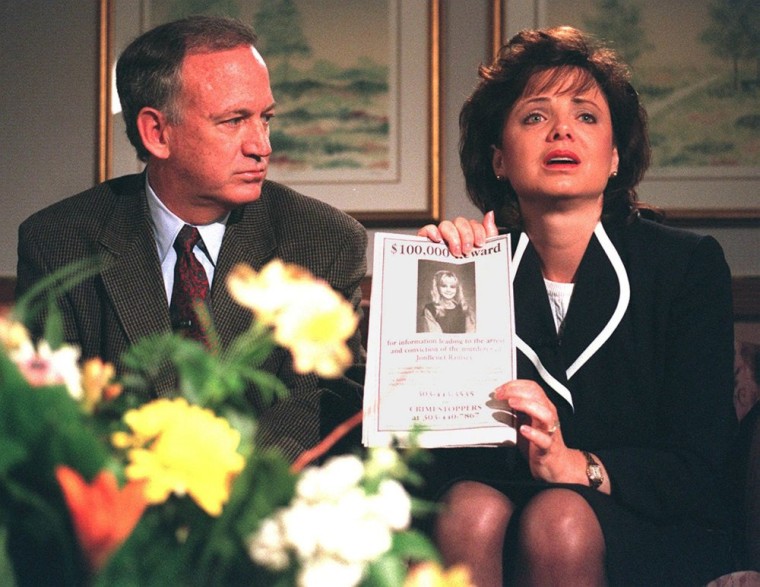 But the DNA evidence that she reviewed, which was obtained exclusively by KUSA and the Boulder Daily Camera along with reports from the private lab in Virginia that did the testing, did not support her conclusion, according to forensic experts who examined the material for the news outlets.
Lacy's letter stated: "The match of male DNA on two separate items of clothing worn by the victim at the time of the murder makes it clear to us that an unknown male handled these items.
Despite substantial efforts over the years to identify the source of this DNA, there is no innocent explanation for its incriminating presence at three sites on these two different items of clothing that JonBenet was wearing at the time of her murder."
Kevin Vaughan, investigative reporter for KUSA, said the team of experts disagreed, not only about there not being a possible explanation for the DNA on the underwear and long johns, but also about the DNA belonging to a single, unidentified male.
"They weren't certain at all that this male DNA sample that was part of this mixture was even a profile of an individual person. It likely could have been a mixture of multiple people's DNA," Vaughan told NBC News Wednesday. "They asserted basically that based on the actual testing, there was no way to know for sure that this DNA got there during the killing, belonged to the killer, or anything like that."
The lab reports that Lacy's office received said the same thing, he added.
"She wrote this letter making all of these definitive declarations, that this DNA matches. The reality was that she had been told by her own lab that it's a lot more complicated than that," Vaughan said.
Garnett, the district attorney, would not answer additional questions from NBC News about what specifically the new tests would look at or when they would be conducted. His statement called DNA a "very rapidly developing area of forensic investigation."
"What I am confident about is that the Ramsey case is more than a DNA case, and to ever have a prosecutable case, we have to have several different pieces of evidence come together," Garnett said in the statement. "DNA would be a part of that and additional testing might give us new information that could be helpful to the investigation, however I don't expect that DNA test results alone will definitely solve or prove the case."
Lacy did not respond to multiple requests for comment from KUSA over the course of their investigation, and has only publicly spoken about her exoneration of the Ramseys once: In October, she told ABC News that she stood by her actions.
"If the evidence had been there [to prosecute them], I'd have gone for it," she said.