A former New Jersey police officer was sentenced Wednesday to five years in prison for striking and killing a nurse with his car, driving the body home and then returning to the scene after speaking to his parents.
Louis Santiago, 26, had pleaded guilty to three felony counts, as well as driving while intoxicated, in connection with the crash that killed Damian Dymka on Nov. 1, 2021.
During an emotional hearing in Essex County Court in Newark, Santiago apologized to Dymka's family, and the victim's father offered forgiveness to the former Newark police officer. 
"I forgive you, boy," Andrzej Dymka said, looking directly at Santiago. "I understand you are a young person. I lost my son. Thank God you're still alive."
"And you have a chance to fix your life," he added. "I will cross my fingers for you."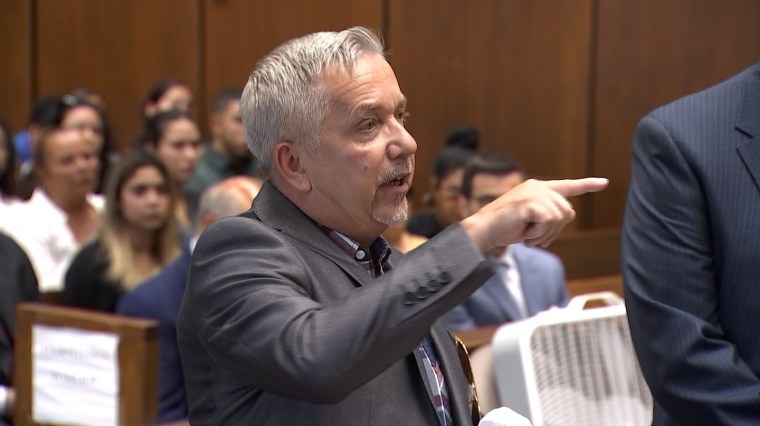 Santiago was off duty and drunk when he crashed into Dymka about 3 a.m. after drifting into the shoulder of the Garden State Parkway.
Dymka was still dressed in his Halloween outfit after a night of partying.
Instead of rendering aid or calling the police, Santiago and his passenger, Alberto Guzman, loaded the victim's body into the back of the car and drove to Santiago's home in nearby Bloomfield. 
After speaking to his mother, Annette, and father, Luis, who was a lieutenant with the Newark Police Department, Santiago drove Dymka's body back to the scene. 
Dymka, 29, who was born in Poland and grew up in Garfield, New Jersey, was pronounced dead at 5:27 a.m., roughly two and a half hours after he was hit. It's unclear why he was walking along the busy highway.
The cause of death was blunt force trauma, according to a spokeswoman for the Essex County Prosecutor's Office.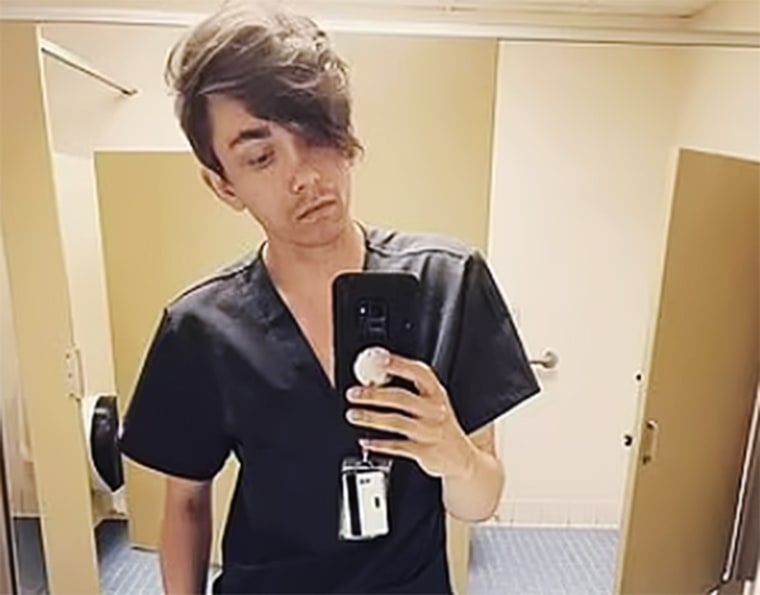 "To Damian's family and friends, I know nothing I say will ease your suffering, but I am truly sorry," Santiago said in court. "I didn't mean this. This was an accident."
"My actions on that night and early morning were inexcusable," he added. "As an officer of the law, I should have never been behind the wheel after consuming alcohol. I should have acted accordingly after realizing what exactly was going on, but I completely panicked."
Prosecutor Adam Wells described Santiago's actions that night as "despicable" and "disgusting."
"There was no concern for the humanity of the young man who was dying in the street," Wells said. "There was only concern for protecting himself, for covering up his wrongdoing and trying to get away with something no matter who he hurt."
Santiago, his mother and Guzman were all charged after the incident. 
Santiago was charged with 12 felony counts, including reckless vehicular homicide and endangering an injured victim. Guzman, who is Santiago's cousin, and Santiago's mother were charged with tampering with evidence and related offenses.
In July 2022, a grand jury opted not to indict his mother, but they did return indictments against Santiago, Guzman and Santiago's father.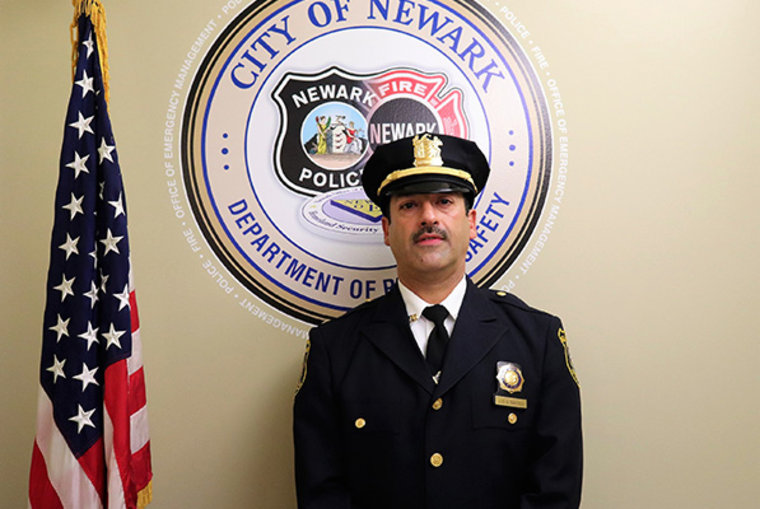 Luis Santiago was charged with hindering prosecution by providing false information to the police on the morning of the incident. He pleaded guilty and was sentenced Wednesday to two years of probation.
"My biggest regret was not calling Bloomfield PD on that night in front of my house," Luis Santiago, who resigned from the Newark police department, said in court. "I should have stayed at my home, detained Louis and my nephew and called the proper authorities," he added.
Santiago pleaded guilty to three charges — second-degree vehicular homicide, second-degree disturbing human remains and second-degree official misconduct — and also to a summons for driving while intoxicated.
"This was a horrible decision that you made on that one night and it's a decision that's going to affect you, your family, the Dymka family forever," Essex County Superior Court Judge Ronald Wigler said. "I know everyone wishes we can rewind and take this back, most of all you and the Dymka family, but that's obviously not possible."
Guzman pleaded guilty to a hindering prosecution charge and was placed in a pretrial intervention program.
After the court hearing, Dymka's father said he thought the length of Santiago's prison sentence was fair.
"Whatever the sentence will be — five, 10, 100 years — my pain is still the same," he said. "I have only one son, only Damian."