CRIPPLE CREEK, Colo. — A friend of murder suspect Patrick Frazee, who is accused of killing his fiancée, testified Friday that Frazee was surprised by the media's interest in her disappearance and had once remarked, "No body, no crime."
Kelsey Berreth, 29, the mother of Frazee's child, disappeared from her Colorado home last November, and her body has never been found.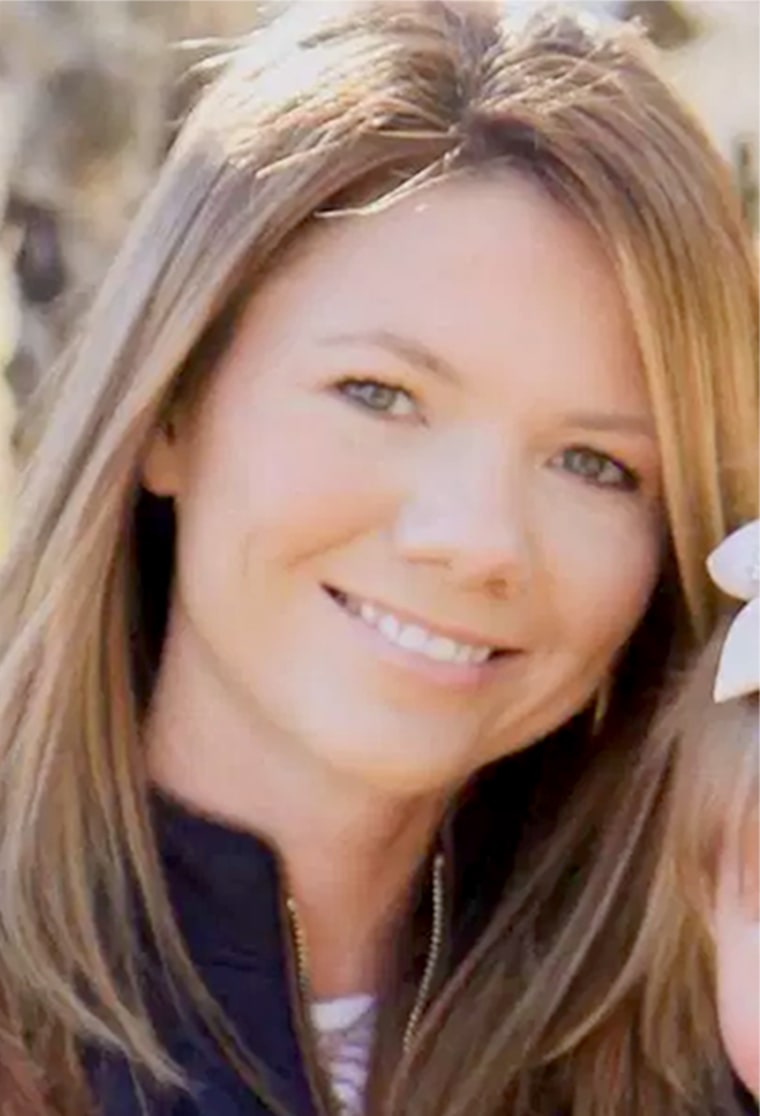 Frazee, 33, is charged with two counts of murder and three counts of solicitation to commit murder. He has denied killing her and pleaded not guilty.
Joe Moore said he and Frazee were at a cattle ranch together in December, but he did not ask Frazee if he had killed Berreth. But Frazee said he did not understand why there was so much interest in Berreth's disappearance because people go missing every day, Moore testified.
Moore said that in April 2018, he asked Frazee how things were going with Berreth, and Frazee replied: "I figured out a way to kill her."
Moore said he told Frazee to not even talk about such things and to "get that [expletive] out of your head."
Moore testified that Frazee grinned and said, "No body, no crime, right?"
Moore said he repeated, "Get that out of your head." Asked by the prosecutor what Frazee said next, Moore testified Frazee reiterated that there would be no crime to prosecute if no body was found.
The jury trial began Nov. 1.
Moore said the trip to the cattle ranch where Frazee talked about the media's interest in his missing fiancée occurred on Dec. 20. The next day, Frazee was arrested and charged with murder.
Krystal Lee, Frazee's ex-girlfriend, had told investigators Frazee told her he had killed Berreth with a baseball bat.
Lee, a nurse from Idaho who previously went by the last name Kenney, was charged with tampering with evidence. She pleaded guilty in February and agreed to testify against Frazee in a plea deal.
Lee testified earlier this week that Frazee called her on Thanksgiving Day last year and told her there was a mess at Berreth's condo, and she needed to clean it up. She said she drove to Colorado from Idaho, arriving on Nov. 24. When she got to the condo, she found blood on the living room floor, on the walls and in other areas.
She testified Wednesday that she cleaned the blood because she didn't want Berreth's mother and daughter to know what happened, but she purposely left some spots for investigators to find.
Lee testified that later that day Frazee told her he had killed Berreth with a baseball bat. She also testified that Frazee put Berreth's body in a black tote box at her condo, took it to another property and then to his ranch, where he set it on fire.
Lee told the court that Frazee wanted it to appear as if Berreth had left, so he asked Lee to take Berreth's cellphone to Idaho, where she burned it.
Berreth's and Frazee's daughter is in the custody of her maternal grandparents, NBC affiliate KUSA of Denver reported.
Before Moore's testimony, prosecutors showed a tooth fragment that had been found on a burn area on Frazee's property, according to the station. They did not indicate whether it was human or belonged to Berreth.
Moots reported from Cripple Creek, Colorado, and Helsel from Los Angeles.