Notorious Boston gangster James "Whitey" Bulger was killed Tuesday inside a federal prison in West Virginia — and investigators are probing whether he was beaten to death by another inmate or inmates, according to multiple senior law enforcement officials.
Bulger, 89, was found unresponsive about 8:20 a.m. at the high-security penitentiary USP Hazelton in West Virginia, according to a Justice Department statement.
"Life-saving measures were initiated immediately by responding staff," the statement said.
But those efforts were unsuccessful, and he was pronounced dead by the Preston County Medical Examiner, the Justice Department said.
Bulger had arrived at the prison on Monday after being transferred from a Florida correctional facility.
The FBI and the U.S. Attorney's Office in the Northern District of West Virginia have opened an investigation into the killing. No other staff or inmates were injured, officials said.
Tommy Donahue, whose father Michael was shot dead by Bulger in 1982 in a hail of bullets intended for someone else, was celebrating the news of the mobster's killing.
"If I could, I'd put money in the guy's canteen whoever killed him," Donahue told NBC News.
"It's going to bring me a lot of pleasure knowing that for eternity he's going to get a pitchfork in the ass from the devil himself."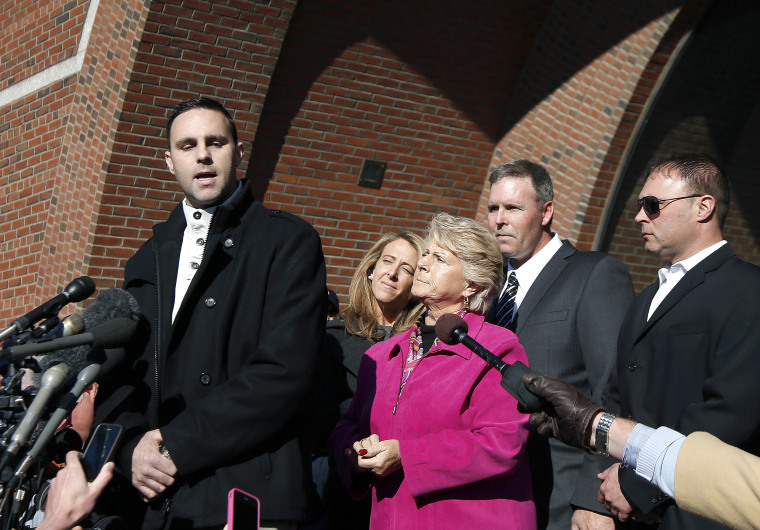 J.W. Carney Jr., Bulger's federal defense lawyer, said, "He was sentenced to life in prison, but as a result of decisions by the Federal Bureau of Prisons, that sentence has been changed to the death penalty."
Reached outside his home, Bulger's brother John told NBC10 Boston that he had yet to hear from any prison or federal officials about his sibling's death. "I heard he wasn't feeling good a while back. That's all I heard," John Bulger said.
As the leader of the Winter Hill Gang, the Irish-American mob boss known for his platinum hair and penchant for violence ruled with an iron fist over three decades.
Bulger amassed an immense amount of power starting in the 1970s, ruthlessly taking out his rivals and remaining one step ahead of law enforcement with the help of a corrupt FBI agent.
An FBI informant himself, Bulger disappeared in December 1994 after rogue agent James Connolly tipped him off that a racketeering indictment was on the way.
Bulger spent 16 years on the lam as one of the nation's most wanted fugitives before he was captured in Santa Monica, Calif., in 2011, along with his girlfriend Catherine Greig. Authorities found inside the apartment more than $800,000 in cash and an arsenal of weapons.
At trial, federal prosecutors portrayed Bulger as a purveyor of extreme violence who strangled two women with his bare hands and fatally shot two men after chaining them to chairs.
He was convicted in 2013 of participating in 11 murders stretching from Massachusetts to Florida to Oklahoma, as well as extortion and other crimes. Bulger, then 83, was sentenced to two life terms plus five years.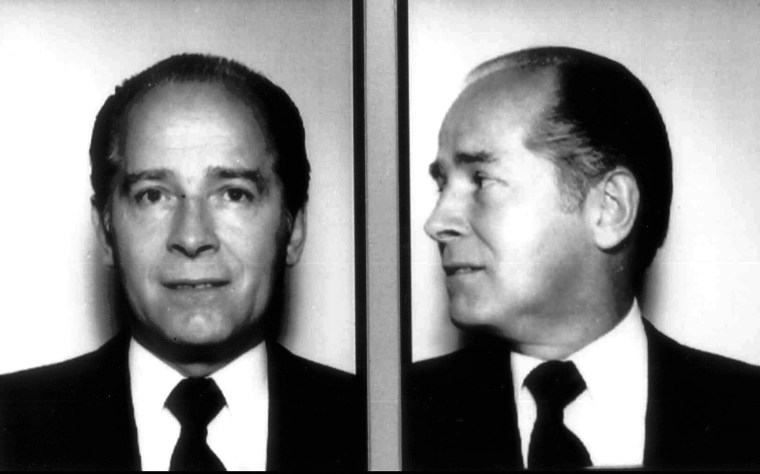 Greig, now 67, pleaded guilty in 2012 to identity fraud and harboring Bulger. She remains locked up at a federal women's prison in Minnesota.
On his way to Florida, Bulger was briefly held at a transfer facility in Oklahoma. Though Bulger is known to have medical ailments, it's not clear why he was on the move, the Boston Herald reported.
Sign up for NBC Breaking News alerts
In 2014, Bulger was transferred out of a high-security prison in Arizona over concerns about his relationship with a female psychologist who was counseling him, according to the Boston Globe. Bulger was taken to U.S. Penitentiary Coleman II in Sumterville, Fla.
Even before Bulger's killing, USP Hazelton in West Virginia was the subject of controversy. Two inmates were killed there during separate altercations earlier this year.
Two weeks ago, Congresswoman Eleanor Holmes Norton (D-D.C.) sent a letter to Justice Department Inspector General Michael Horowitz, calling for an investigation into the facility in the town of Bruceton Mills.
"Based on the evidence presented to my office, I believe that federal employees serving in this facility have likely received inadequate training, are under-supported, and are being compelled to perform duties outside the scope of their positions and their training, which is leading to these horrific and entirely unacceptable outcomes," Norton said in the letter.