Federal law enforcement officials believe Boston gangster James "Whitey" Bulger was killed with a "lock-in-the-sock" in a grisly assault inside his prison cell, multiple law enforcement officials briefed on the case told NBC News.
Bulger, 89, was struck repeatedly when several inmates attacked him on the morning after he arrived at Hazelton federal penitentiary in West Virginia, two sources said Wednesday.
The weapon that is believed to have been used to kill Bulger, a longtime FBI informant, involves a lock placed inside a sock and wielded like a mace.
Officials told NBC News that federal investigators are eyeing several potential suspects in the Tuesday killing, including a reputed New England mafia hitman.
The inmate, Fotios "Freddy" Geas, 51, is serving a life sentence for a raft of crimes that included the 2003 murder of the one-time leader of the Genovese crime family in Springfield, Massachusetts.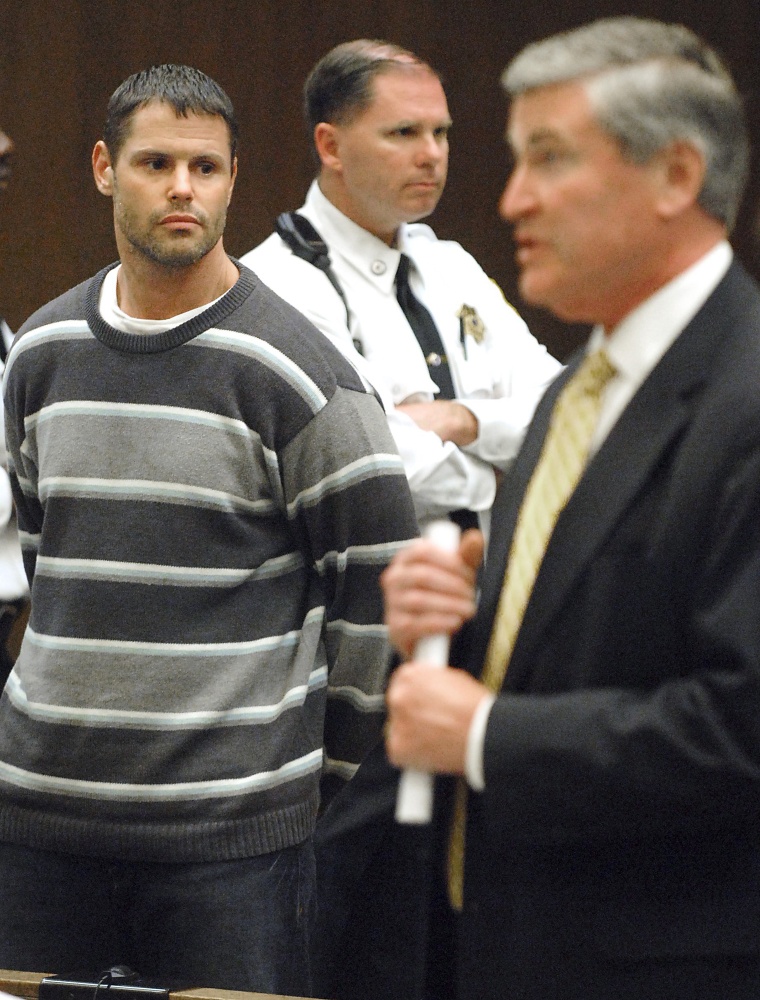 Geas' lawyer David Hoose described him as someone who loathed turncoats.
"Freddy was always a stand-up guy," Hoose said. "He would not rat on anyone. He did not like or respect anyone who was a rat."
But Geas' father, in a brief phone interview with NBC News, said he doubted that his son was involved in Bulger's slaying.
"I don't believe it," Fotios Geas Sr. said. "That's not his type of thing to do."
Geas Sr. hung up the phone without elaborating.
The FBI and the U.S. Attorney's Office in the Northern District of West Virginia are investigating the murder.
The FBI declined to comment Wednesday, and a spokeswoman for U.S. Attorney Bill Powell did not return a request for comment.
Geas had a fearsome reputation as an enforcer for the Genovese crime family, one of Bulger's chief rivals.
Geas was convicted in 2011 of orchestrating the fatal shooting of Adolfo "Big Al" Bruno by a Manhattan federal court jury who heard testimony from two men who turned on him: the hitman Geas hired and the Genovese associate who ordered the assassination, according to The Boston Globe.
Geas' brother Ty and Arthur Nigro, the then-acting Genovese crime family boss, were also found guilty in the Bruno killing and several other crimes.
"The catalogue of vicious and lethal crimes committed by these three defendants provides a stark reminder of the lengths to which the mob will go to protect their turf and exact revenge," then-Manhattan U.S. Attorney Preet Bharara said in a statement at the time.
It was not clear why Bulger was transferred from a Florida prison to the West Virginia penitentiary where two other inmates were killed in violent altercations earlier this year.
Bulger arrived there sometime Monday after a brief stop at a transfer facility in Oklahoma.
Over three decades starting in the 1970s, Bulger controlled the streets of South Boston where he was known for being ruthless to his rivals and a Robin Hood-like figure to residents.
Bulger also worked closely with the FBI, feeding tips to the feds that resulted in the arrests of mobsters who crossed him or competed with him.
Bulger vanished in December 1994 after a corrupt FBI agent tipped him off to an impending indictment.
He remained on the run for 16 years before federal agents finally captured him in 2011. Bulger was living with his longtime girlfriend Catherine Greig inside a modest apartment stuffed with cash and an arsenal of more than 30 weapons.
Two years later, he was convicted of participating in 11 murders and several other crimes, including extortion, money laundering and drug-dealing. Bulger was sentenced to two consecutive life terms plus five years.