A Denver woman faked a pregnancy before snatching her step-sister's 5-day-old newborn from his crib while his parents slept in their Wisconsin home, federal prosecutors say.
It's a bizarre twist in a kidnapping case that sent dozens of federal, state and local officers scrambling across three states to find baby Kayden Powell.
Kristen Smith, 31, was charged Friday with kidnapping, just hours after police found Kayden in a tote bag outside of an Iowa gas station. Despite single-digit temperatures, the infant was "in good health," police said.
The baby's parents, Brianna Marshall and Bruce Powell, first reported him missing early Thursday. Police began investigating Smith — who had been staying at the family's Beloit home on the Illinois border — the same day.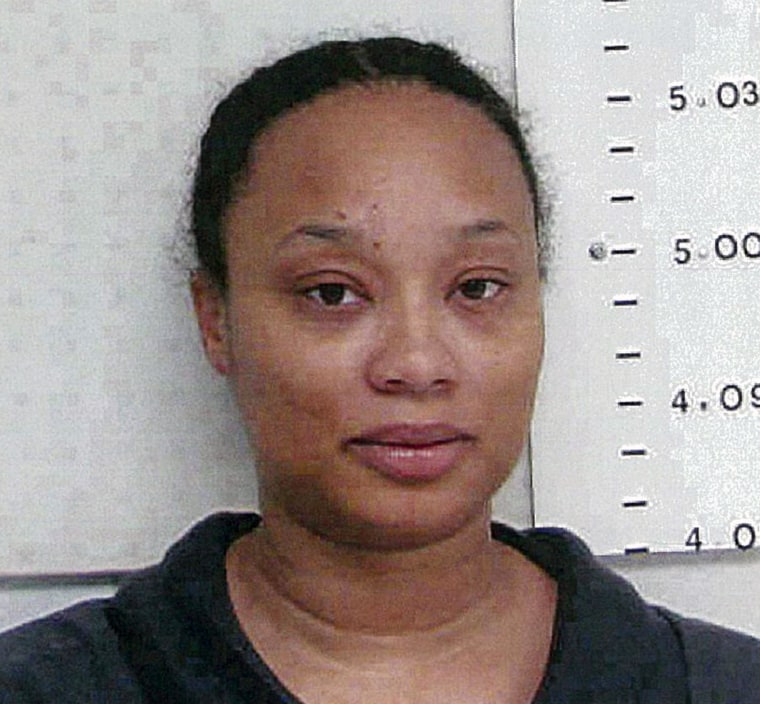 Police called Smith and tracked her to a gas station in West Branch, Iowa, about 180 miles southwest of Beloit. She was found with a prosthetic pregnancy belly, baby clothes and a stroller, police said. But Kayden wasn't with her.
Police ended up arresting Smith on an outstanding warrant for an unrelated fraud charge in Texas.
A search of her cellphone revealed emails in which she said she gave birth on Feb. 5, according to court documents. A search of her Facebook page revealed postings in which she claimed she was pregnant.
Smith didn't appear pregnant, according to the affidavit. A pregnancy test administered while she was in custody came back negative, U.S. Attorney John Vaudreuil said.
Meanwhile, a local police chief in Iowa heard the baby's cries Friday morning at a gas station about 500 yards from the one where Smith was picked up.
Mark Bennett, the newborn's great-uncle, was relieved the baby was found alive but lashed out at the suspected kidnapper.
"You stole him like you're stealing something from the grocery store," Bennett said. "Nobody in their right mind should have thought of that."
Smith could face life in prison if convicted.
The Associated Press contributed to this report.