A suburban Cincinnati gay rights activist was charged with a misdemeanor early Tuesday after police say he falsely claimed online that he was kidnapped and thrown in the trunk of his car, NBC affiliate WLWT reported. In a post on Facebook and Twitter just before 12:30 a.m. ET, Adam Hoover alerted his friends and followers that he was in danger. He said he was using social media instead of dialing 911 because he didn't want to be heard.
"Please help me I'm in the trunk of my ford escort red 2000 gbh 2812," the 20-year-old wrote. "They said they are going to kill my family please call 911 I don't want them to hear me." He included his mother's phone number and his family's address. "Please please call. I don't want to die," he added.
The plea for help spread quickly on social media and sparked an immediate search in the Cincinnati area. But after investigating, Green Township police and the Hamilton County Sheriff's Office believe the kidnapping was a hoax. Authorities discovered Hoover's car abandoned on a highway near the Ohio-Indiana border, WLWT reported. He was seen coming out of a nearby home with police and was unharmed, according to the station. Police didn't immediately release a motive for why Hoover allegedly faked his own abduction.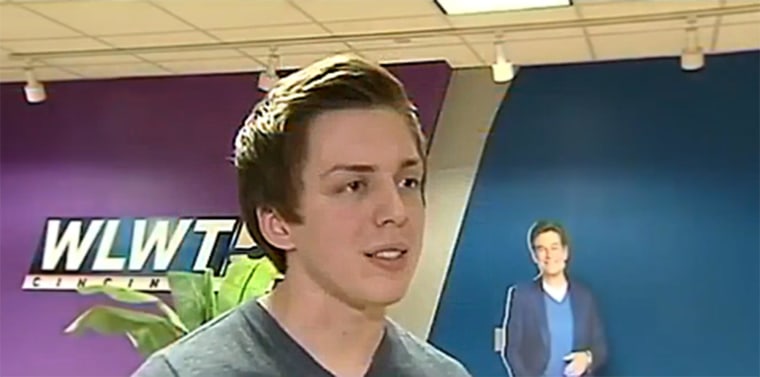 SOCIAL
— Erik Ortiz