Police in Columbus, Ohio, brought departmental charges on Wednesday against five officers who were involved in the arrest of Stormy Daniels at a strip club last year.
Three of the five officers are named in a lawsuit Daniels brought against the city and the Columbus Police Department alleging that she was arrested in a political conspiracy to protect President Donald Trump.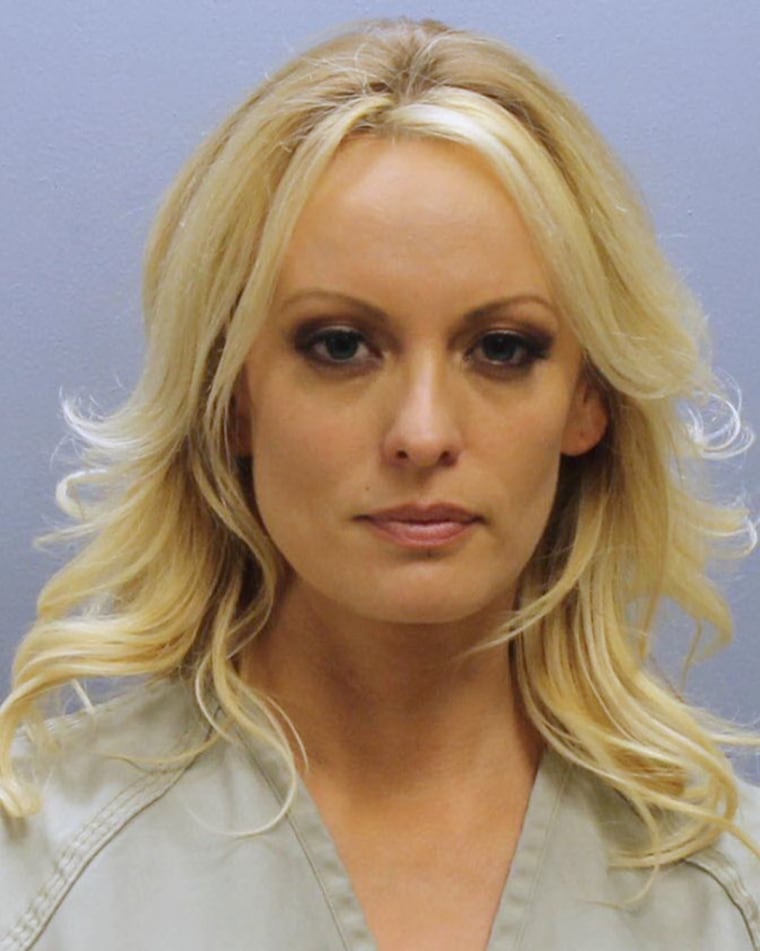 Trump and Daniels, a popular pornographic actress, have been engaged in a war of words and legal action over an affair she says she had with Trump more than a decade ago.
Daniels was arrested on July 11, 2018, at Sirens Gentlemen's Club on misdemeanor charges of inappropriately touching customers. The charges against Daniels, whose real name is Stephanie Clifford, were dropped within hours, and charges against two other women who worked at the club were dropped within days.
Police Chief Tom Quinlan said Wednesday that the officers were charged internally because they "violated our rules of conduct."
He provided no details about the charges, citing Daniels' lawsuit. He also cited a separate federal investigation by the FBI into the police department's vice unit, involving a different officer's indictment on charges he kidnapped women under the guise of arrests and forced them to have sex with him.
Columbus police disbanded the vice unit in March in the wake of the FBI investigation and an internal affairs investigation.
Quinlan said the five officers charged on Wednesday could be fired by the city's public safety director based on individual hearings and his recommendations.
"I can tell you today's announcement is not a reflection of the good work the overwhelming majority of officers and supervisors do every day," he said.
Chase Mallory of Sabol Mallory LLC, the Columbus law firm representing Daniels in the local litigation, said Wednesday that he wasn't surprised by the charges, but he said was "surprised that it took so long."
"It was clear that Stormy was targeted for a high-profile arrest," he said in a telephone interview.
Daniels sued the police department in January for more than $2 million in punitive and compensatory damages, alleging that the officers plotted to arrest her on false charges in retaliation for her outspokenness against the president.
The two other women were arrested to provide plausible deniability that the operation was politically motivated, the suit alleges. In March, an internal investigation found that the arrests were improper, but that they weren't political.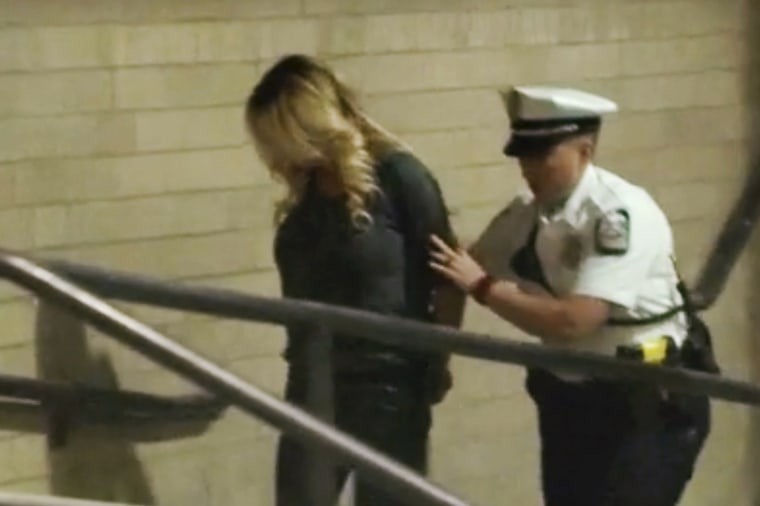 An amended version of the lawsuit was filed last month in U.S. District Court in Columbus, adding the city and more police officials as respondents. In it, Daniels alleges that all of the officers are registered Republicans, public supporters of Trump or both.
The police department's claim that Daniels was arrested as part of a long-term investigation into human trafficking, prostitution and other vice-related activities is "entirely false," according to the lawsuit.
Instead, according to the lawsuit, the officers plotted to arrest Daniels "because they believed that doing so would damage her credibility in relation to any statements she had made or might make in the future against President Trump."
According to the lawsuit, the officers researched Daniels and her lawsuit against Trump before her appearance at Sirens, improperly approached her during her performance and celebrated her arrest in emails and internal communications afterward.
"Thank me in person later," one of the officers allegedly wrote the next day to a colleague, who isn't named as a respondent in the lawsuit. In another message, the officer boasted to her husband that Daniels was in jail and that the arrest "is all over CNN."
On Tuesday, the highest-ranking officer involved in the case filed a motion to dismiss the amended complaint. In it, Cmdr. Terry Moore, a 29-year veteran who was head of the vice unit before it was disbanded, calls Daniels' lawsuit "malicious" and argues that Daniels "has failed to provide adequate support for a claim of violation of due process."
To make such allegations stick, the motion says, a plaintiff must have "more than labels and conclusions, and a formulaic recitation of the elements of a cause of action will not do."