An Ohio priest who is accused of sexually assaulting at least 10 boys and threatening them to stay silent was arrested in the Philippines, the U.S. Attorney's Office announced.
Father Kenneth B. Hendricks, 77, a U.S. citizen, has been charged with engaging in illicit sexual conduct in foreign places, a federal U.S. crime punishable by up to 30 years, authorities said Thursday.
The Philippines is also charging Hendricks, who was arrested Tuesday and is currently jailed in Manila, U.S. authorities said.
"Our reach in this case is global," said Ben Glassman, U.S attorney for the Southern District of Ohio. " If someone commits a crime with any connection to Southern District of Ohio, we can work with other agents for a global reach."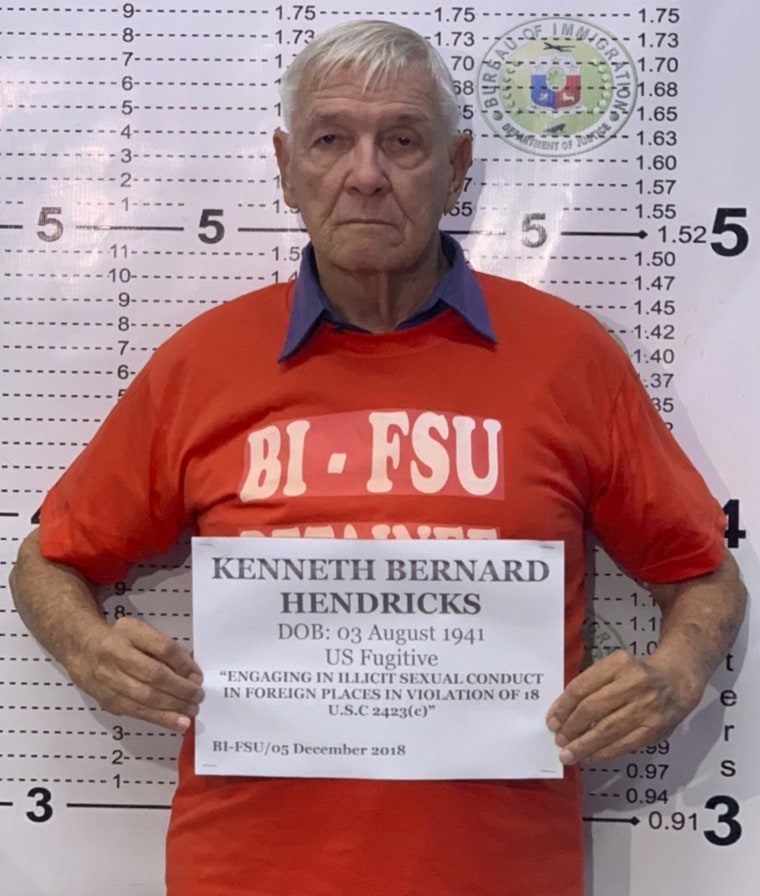 Hendricks has been in the Philippines working as a missionary priest and traveling back to the U.S. annually, authorities said..
The U.S. investigation began when American authorities were alerted in November to allegations by two victims, Glassman said at a press conference Thursday.
Investigators have since identified 10 victims, Homeland Security Investigations Special Agent Steve Francis said.
One unnamed victim told authorities that Hendricks had been assaulting him for almost a decade, since he was 12.
Others told police the alleged incidents began with the priest kissing them and things escalating from there, according to a federal criminal complaint unsealed Thursday. All of the victims were minors at the time, and all are Filipino.
According to the complaint, one of the victims had sexual acts with Hendricks dozens of times. Another boy told investigators that the priest inappropriately touched him at least 60 times.
Hendricks allegedly had several of the boys living with him at some point. He also allegedly told at least some of his victims they would go to prison if they told anyone what was going on.
NBC News has reached out to the Archdiocese of Cincinnati for comment.