An Oklahoma police chief was killed during a fight with one of his own officers while at a conference in Florida, authorities alleged on Monday.
Escambia County sheriff's deputies found the body of Mannford Police Chief Lucky Miller when they responded to a report of a physical altercation at the Hilton Garden Inn in Pensacola Beach, on the Gulf Coast near Mobile, Alabama, at about 9 p.m. Sunday, the sheriff's office told NBC News. Mannford is about 20 miles west of Tulsa.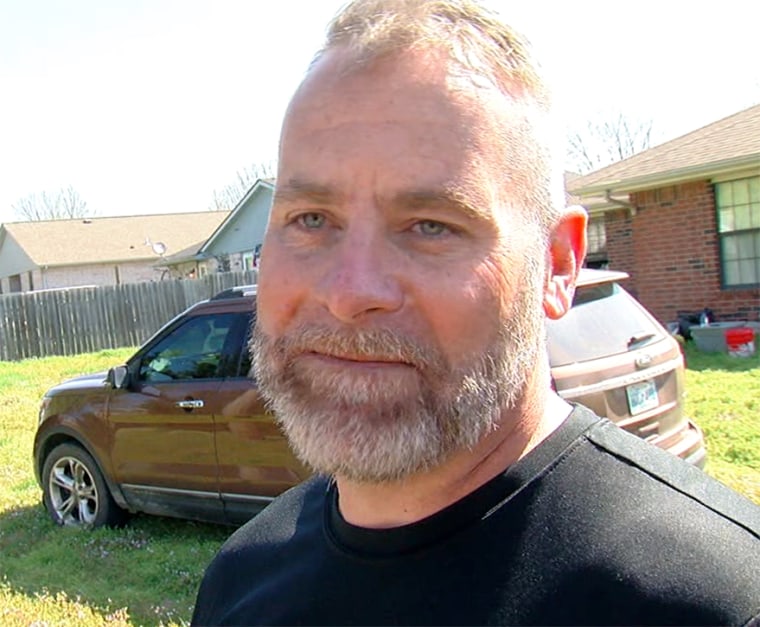 Mannford police Officer Michael Patrick Nealey, 49, described as Miller's second-in-command, was arrested and charged with homicide and depraved murder without premeditation. He was held without bond at the Escambia County Jail, according to jail records.
The men were in town for a law enforcement conference, authorities said. Records reported no attorney for Nealey who could be asked to comment, and no other details were immediately available.
Miller, 44, who had been police chief since 2007, is survived by his wife and three children, according to a statement from the city.
"We are heartbroken by the news," Mannford Mayor Tyler Buttram said. "Please keep both families in your prayers as we work to move forward."
An interim police chief has been appointed.
CORRECTION (Nov. 11, 2019, 6:55 p.m. ET): A previous version of this article misspelled the last name of the man charged with killing Police Chief Lucky Miller. He is Michael Patrick Nealey, not Nealy.