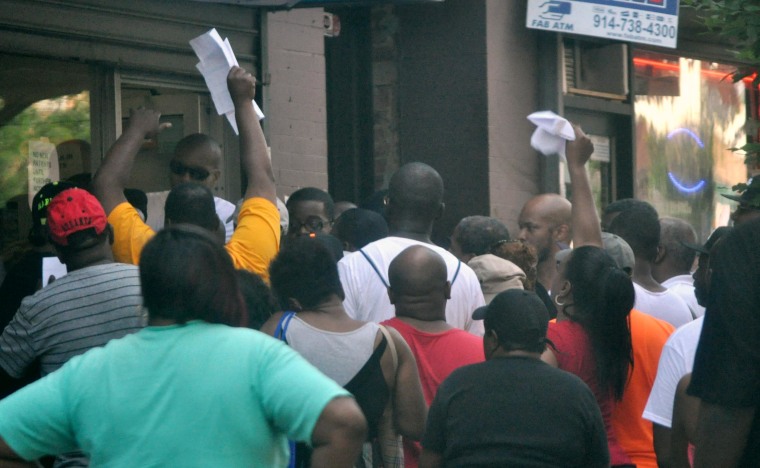 Two dozen members of a violent ring that used bogus clinics to put half a billion dollars worth of the powerful pain pill Oxycodone on the streets have been busted in a sting operation, federal prosecutors said Wednesday.
Court papers described a lucrative operation in which the Astramed chain of pain management centers worked with iron-fisted crew chiefs to fill more than 30,000 prescriptions for the potent opiates since 2011. The Drug Enforcement Administration called it "the largest pill mill in the Northeast."
The New York City clinics run by Dr. Kevin Lowe allegedly pocketed $300 for each doctor visit, which was usually just a minute or two long and involved no physical exam.
The "patients" were hired by the crews to obtain prescriptions for phony ailments. They turned over the pills to the ringleaders for resale on the street, Manhattan U.S. Attorney Preet Bharara charged.
A single prescription could be worth $6,000 in New York, and up to $18,000 out of state. Investigators said 5.5 million tablets were ordered, with a street value of $550 million.
With so much money at stake, the crews used intimidation and violence to keep the operation going and stationed "bouncers" — including one nicknamed "Pork Chop" — outside the clinics, the feds alleged. NBC New York exposed the chaos at one of the clinics in 2012.
In September, one clinic worker was thrown through a wall. The next month, a pregnant office manager who raised the price for new patients was assaulted, court papers say.
Prosecutors say Lowe, who collected $12 million in fees, was "complicit in much of the violence." His lawyer did not immediately return a call.