A Florida woman had more than 3,500 bladed weapons crammed into her mobile home, authorities say, along with an array of plastic body parts and a shrine covered in fake skulls.
Hernando County Sheriff's Office deputies went to Nickole Dykema's Brooksville residence Tuesday night to help probation and parole officers issue felony arrest warrants to her. The scene that greeted them was stranger than fiction.
Sgt. Chris Calderon arrived to find Dykema, 47, staring at him through a broken window, Hernando County Sheriff's Office said in a press release. When she refused to come out, the officers forced their way into her home.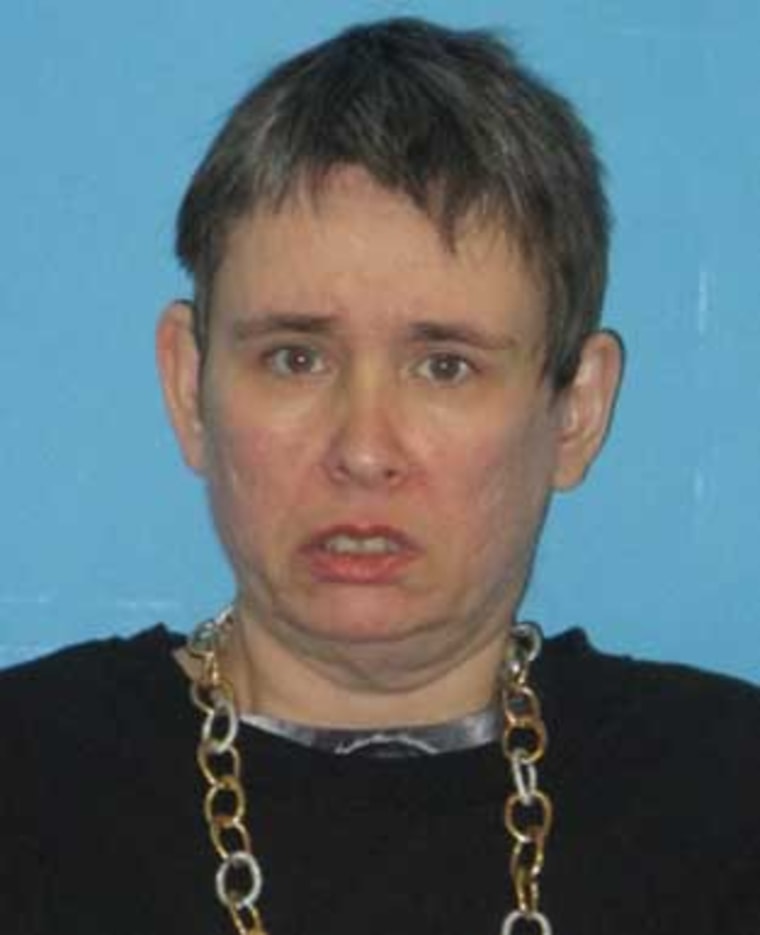 "During this time, Dykema utilized a large sword or machete type weapon and attempted to stab Sergeant Calderon, missing his face and head by only inches," the press release said.
Next, according to authorities, Dykema waved a "long, silver, shiny sword" in the air. When she still refused to surrender, another sergeant fired bean bags at her.
That didn't work.
Dykema darted into another room, which authorities said had about 500 bladed instruments in it. She allegedly armed herself with some weapons, sustained a few more rounds of bean bags, and then went to another part of her home.
When negotiations failed to get her to surrender, the deputies Tasered her and arrested her — nearly five hours after the bizarre encounter began.
No one was injured. Dykema faces multiple charges.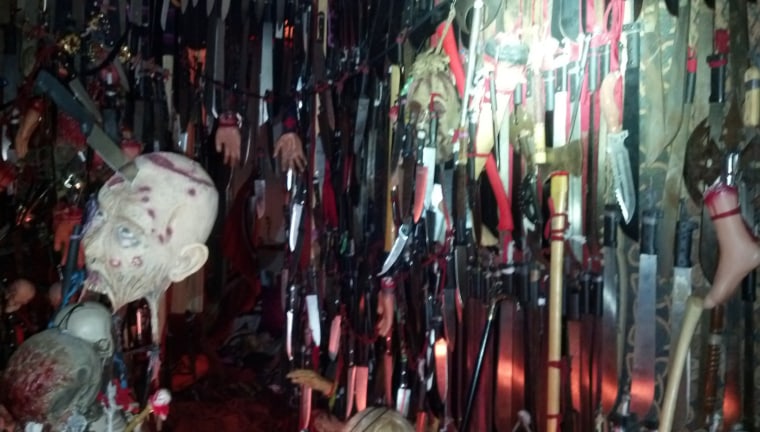 Images from inside her home show plastic body parts strewn everywhere. NBC affiliate WFLA reported the home contained an altar lined with hatchets, fake skulls and human waste.
Neighbors told the station that Dykema would chop off her hair using a machete and terrorize the neighborhood.
Surveillance video obtained by WFLA appeared to show Dykema walking to the house next door and slicing open the window screen. Another surveillance video appeared to show her cutting the cables on an air conditioning unit.
"I would just like to get her in a home somewhere where they take care of her. I don't want her hurt," one neighbor, Donald Burns, said.