Authorities have identified the remains of an Arizona woman who was strangled and left in a trunk in St. Petersburg, Florida, more than 50 years ago, and they are seeking the public's help in identifying her killer and finding her daughters, police said Tuesday.
Police used genetic genealogy to identify Sylvia June Atherton — long known as the "Trunk Lady" because of where her body was found — as the victim of what the St. Petersburg Police Department called the city's "oldest and most infamous cold case."
Atherton, a mother of five from Tucson, Arizona, when she died in 1969, police said. A pair of officers found her partly clothed body wrapped in a large plastic bag, strangled with what police described as "a man's Western's-style bolo tie," in a black steamer trunk in woods behind a restaurant at 4200 34th St. S. on Halloween, police said on Facebook. She also had "visible injuries to her head," the post said.
Witnesses said two white men left the trunk in the area after they carried it from a pickup truck, Assistant Chief Michael Kovacsev told reporters Tuesday.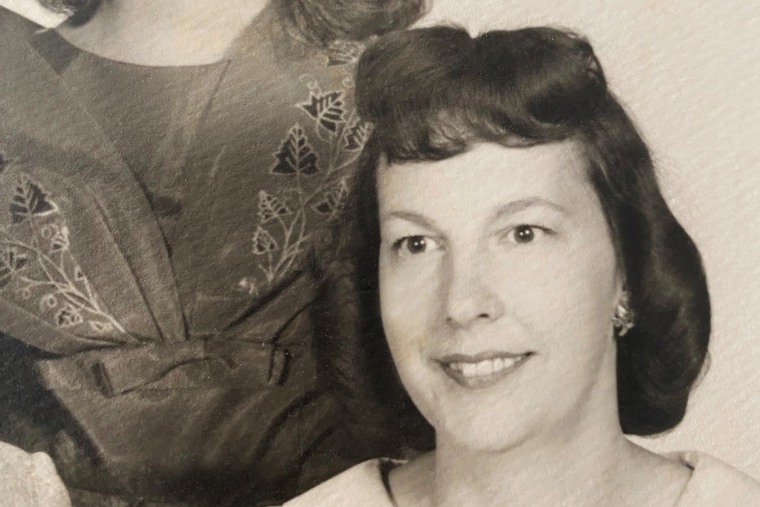 The trunk was the property of Atherton and her husband, Scott Brown, Kovacsev said. Brown died in 1999 in Las Vegas without leaving any mention of a wife in court records, police said in the Facebook post. He also did not report her missing and did not list her on bankruptcy records, Kovacsev said.
"You can see there's some inferences there that we have to kind of fill in the gaps," he said, adding that police are seeking the public's help in bringing forward any information.
Atherton's body was exhumed from a grave — where she was buried as "Jane Doe" — in February 2010 as part of what authorities said were multiple unsuccessful efforts by investigators over the years to identify the remains using degraded teeth and bone samples.
"Especially with the older cases, DNA wasn't thought of," Kovacsev told NBC affiliate WFLA of Tampa. "Preservation of evidence wasn't necessarily as well thought of as the way we do things today."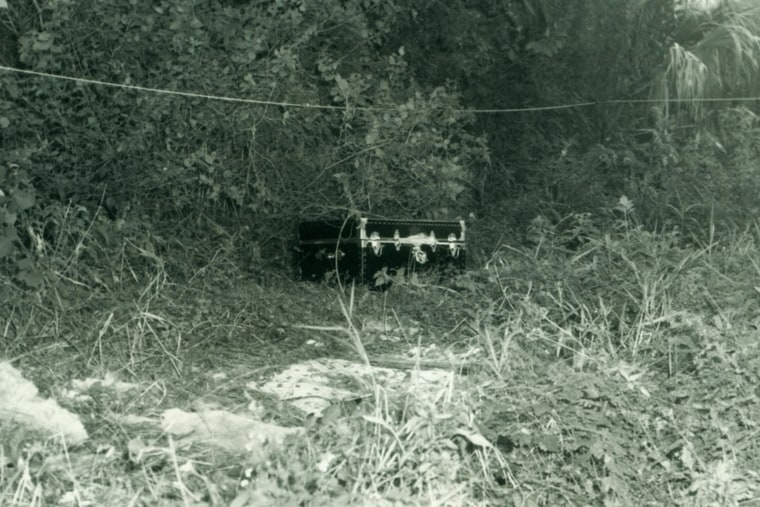 But the advent of genetic genealogy — which has been used to identify several victims and suspects in recent years — has presented a new opportunity for investigators working on cold cases. (St. Petersburg police also announced Tuesday the identification of a dead suspect in the 1997 murder of Richard Evans, 18.)
A St. Petersburg police detective discovered an original sample of Atherton's hair taken during the autopsy that had not been tested and sent it to a lab in Texas this year, police said. The samples turned up a DNA profile, and investigators ran it through a DNA database, identified her relatives and obtained DNA samples from some of her children to ultimately confirm her identity.
One of Atherton's daughters, Syllen Gates of California, told investigators that her mother left her and her brother with their father in Tucson when she left for Chicago with Brown, her husband; her 5-year-old daughter, Kimberly Anne Brown; her adult son, Gary Sullivan; and her adult daughter, Donna, and her husband, David Lindhurst.
Police are still trying to track down Kimberly and Donna, who they believe "may have additional information regarding the case," they wrote in Tuesday's announcement.
Gates, who was 9 at the time of her mother's murder, told WFLA that her mother's fate had remained a mystery until she was identified.
"We had no idea what happened to her," she said.