Prince Andrew has refused to cooperate in the investigation of Jeffrey Epstein's network of enablers, the U.S. attorney in Manhattan said Monday.
"Contrary to Prince Andrew's very public offer to cooperate with our investigation into Epstein's co-conspirators, an offer that was conveyed via press release, Prince Andrew has now completely shut the door on voluntary cooperation," U.S. Attorney Geoffrey Berman said, adding that his office is "considering its options."
Federal investigators have been trying for months to speak with Andrew, a longtime friend of Epstein's who has been accused by one woman of sexual abuse.
Epstein, 66, died by suicide in August while awaiting trial on sex trafficking charges. Prosecutors accused the politically connected financier of preying on dozens of underage girls in New York and Florida in the early 2000s.
Following Epstein's death, prosecutors vowed to continue the investigation of his alleged sex trafficking ring. The case brought renewed attention to several high-profile people in Epstein's orbit, including Andrew.
In a widely panned interview with the BBC in the fall, Andrew denied allegations that he had sex with Virginia Roberts Giuffre, who says she was trafficked by Epstein when she was 17 and was directed to have sexual relations with the prince. Andrews said that he had no recollection of ever meeting her — despite a widely circulated photograph showing otherwise — and that he was at a pizza restaurant with his daughter on the day in 2001 that Giuffre alleges they had the sexual encounter.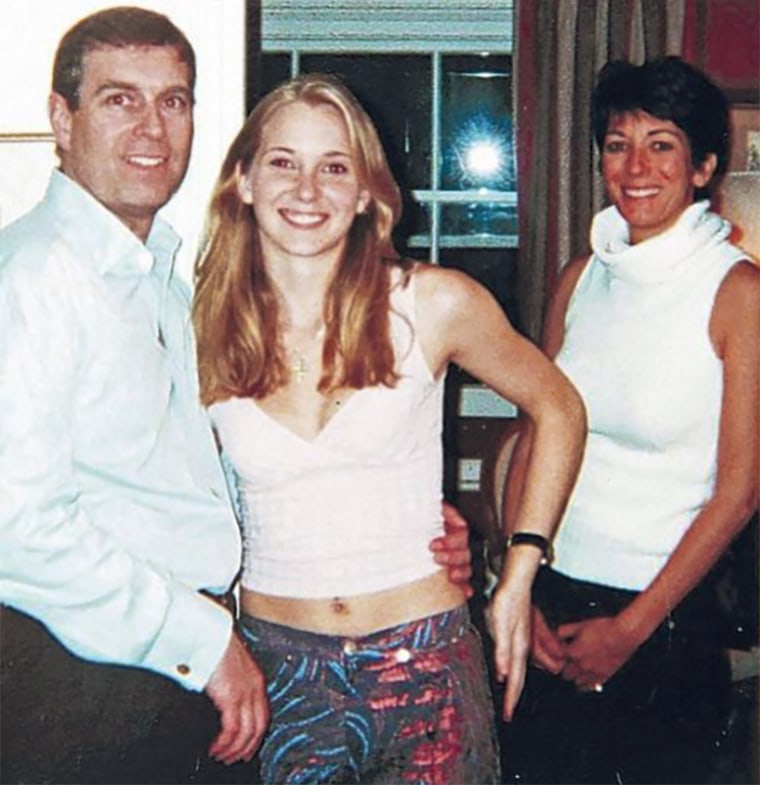 Days after the interview, the Duke of York announced that he was stepping away from public duties "for the foreseeable future" because of the controversy surrounding his past relationship with Epstein.
"Of course, I am willing to help any appropriate law enforcement agency with their investigations, if required," Andrew said in a statement.
Buckingham Palace declined to comment.
"This issue is being dealt with by the Duke of York's legal team," a spokesperson said. "Buckingham Palace will not be commenting further on this particular matter."
It's unusual for a federal prosecutor to comment on whether a particular person is cooperating in an investigation, but earlier this year Berman said he decided to do so in part because of Andrew's public statement expressing a willingness to assist in the investigation.
"He publicly offered, indeed in a press release, offered to cooperate with law enforcement investigating the crimes committed by Jeffrey Epstein and his co-conspirators," Berman said at a news conference in late January, adding that Andrew had yet provided "zero cooperation."
In an interview with "Dateline" last year, Giuffre said the she was abused by Andrew in London and New York and on Epstein's private island in the Caribbean.
"I just couldn't believe it," she said. "I couldn't believe that even royalty were involved" in Epstein's alleged network.
Giuffre said the encounters with Andrew stood out because of his title.
"He was a prince. He was famous. He's royalty. And it just stuck out in my mind," she said. "I grew up watching Disney just like most little girls grow up watching Disney, and princesses and princes were the good people in the world, and he wasn't."