Human remains that were found in Alabama this week are those of Aniah Haley Blanchard, the stepdaughter of the UFC fighter Walt Harris, authorities said Wednesday.
Blanchard, 19, of Homewood, a suburb of Birmingham, was last seen outside a convenience store in Auburn, in Lee County, on Oct. 23. The remains were discovered Monday morning in woods in Macon County, near Shorter, authorities said.
Auburn police said Wednesday that examiners had positively identified the remains as those of Blanchard.
"At this point, the case will move forward as a homicide investigation and additional charges are forthcoming," police said in a statement.
Auburn Police Chief Paul Register said that Blanchard's family were "heartbroken."
"But at least they can now begin to deal with this and move forward," he told reporters on Wednesday.
Harris, Blanchard's father, had been scheduled for a UFC heavyweight fight on Dec. 7. After getting word of his stepdaughter's disappearance, he withdrew from the fight and urged the public to help find her.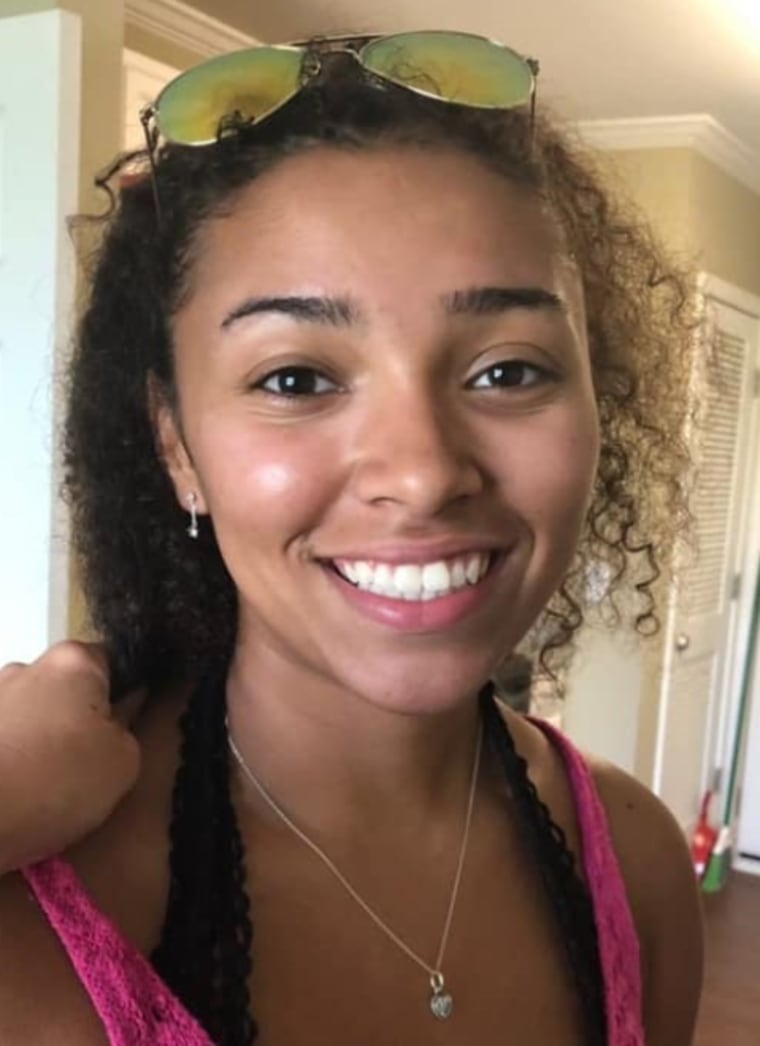 At a candlelight vigil in Homewood on Tuesday night, Aniah's mother, Angela Harris, became tearful as she warned: "Nothing you do can prepare you for some evil that is out there."
"Kids, teenagers, little girls, little kids, big kids, adults — there are things going on in the world right now you don't think are going on, and they're going on," she said, NBC affiliate WVTM of Birmingham reported.
Two men have been charged with first-degree kidnapping: Ibraheem Yazeed, 29, and Antwain "Squirmy" Fisher, 35. A third man, David Johnson Jr., is charged with hindering prosecution, accused of having driven Yazeed to Florida after the abduction.
Lee County District Attorney Brandon Hughes said Wednesday that once a cause of death has been confirmed, he and Register will "talk through what the next and appropriate charges will be."
"I am heartbroken for the family of Aniah Blanchard," Gov. Kay Ivey said in a statement Wednesday. "Like Alabamians across our state, I was praying for a much different outcome. I will be keeping them in my prayers and ask the people of Alabama to continue to do so as well."
Download the NBC News app for breaking news
Southern Union State Community College, where Blanchard was a student, tweeted that "the world seems dimmer and our hearts are heavy as we hear the confirming news of Aniah."
Ultimate Fighting Championship of Las Vegas, which contributed to a $35,000 reward fund too help find Blanchard, said in a statement that "the loss of Aniah is an unimaginable tragedy and UFC extends its deepest condolences to Walt and his family during this difficult time."