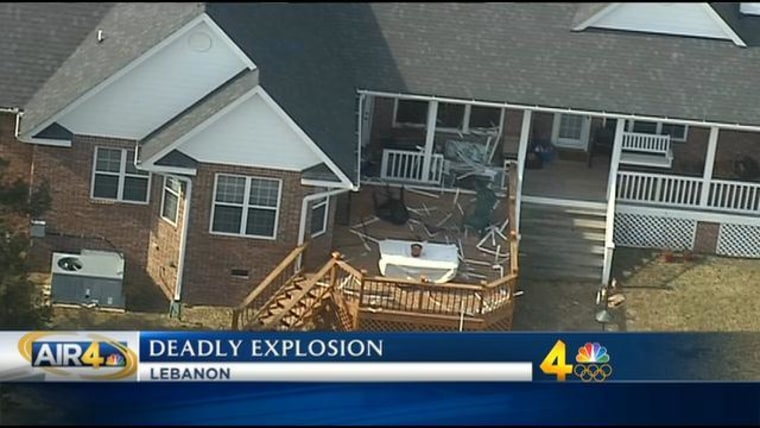 A retired lawyer was killed and a woman was critically injured when a package delivered to their rural Tennessee home blew up, authorities said Tuesday.
Jon Setzer, 74, died when the package exploded late Monday afternoon in Lebanon, about 30 miles east of Nashville, investigators said at a news conference.
Marion Setzer, 72, was in critical condition at Vanderbilt University Medical Center, Wilson County Sheriff Robert Bryan said. Tennessee property records show that she lives at the same address as Jon Setzer, but Bryan wouldn't confirm that they were married.
While investigators said they believed it was an isolated incident, they urged members of the public several times to be on the lookout for "suspicious packages" and to report them immediately.
Otherwise, authorities would say little, stressing that the investigation was still early. They wouldn't speculate on whether Jon Setzer was the intended victim — several other people named Setzer live on the property on Vance Road, according to state records — or why the property was targeted.
"Any time you have an explosion like this, yes, it's a bizarre case," Bryan said.
State business and professional records show that Jon Setzer was an attorney specializing in bankruptcy law. State court system and bar association records show no public disciplinary actions that might point to a disgruntled former client.
A reward of $8,000 has been offered for information leading to a conviction, said Mark Gwyn, director of the Tennessee Bureau of Investigation.