A search is underway for a Texas woman who was reported missing a week ago and whose car was found in a desolate area before authorities took a person of interest into custody.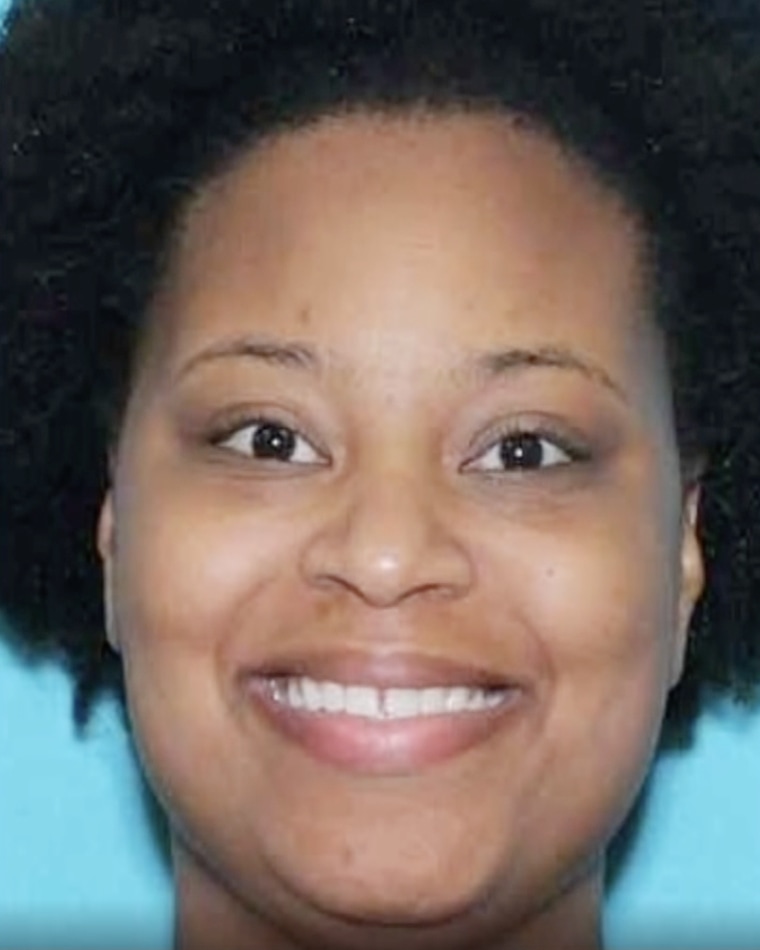 Friends reported Kayla Kelley, 33, missing on Jan. 11 after not having heard from her for several days. Her car was found "in a remote area of Frisco," a city about 30 miles north of Dallas, the Collin County Sheriff's Office said.
Authorities arrested Ocastor Ferguson, 32 — also known as Kevin Brown — on Saturday Jan. 14 on a kidnapping charge after they identified him as a person of interest in Kelley's disappearance. He was being held at Collin County Detention Center on $1 million bond, according to the sheriff's office and an online jail log.
The online jail log shows that Ferguson is married. Contact information for his wife could not immediately be found.
It is unclear whether Ferguson has an attorney who can speak on his behalf.
The Collin County Sheriff's Office and the district attorney's office could not immediately be reached for comment.
A local nonprofit group, Search One Rescue Team, which helps law enforcement with lost and missing cases, told NBC Dallas-Fort Worth that the sheriff's office and the Texas Rangers enlisted its help in the search Friday and Monday, respectively.
Paul Lake, the organization's founder and executive director, told the station that tips from the public are often key to solving cases like this one.
"Typically, especially in a profile similar to this one, that is where the final information will come from to solve the case, is someone who has seen something that maybe they didn't even know they saw or knew something they didn't realize was pertinent," Lake said.