FBI Special Agent Mark Hastbacka was perplexed.
It was May 2017, and he was in the middle of interviewing a middle-aged woman from New Hampshire. After more than an hour, Hastbacka still knew almost nothing about her.
The woman had come in for questioning after Hastbacka received a tip about suspicious behavior while she was working a new job as a grant writer for the city of Nashua. In short, Hastbacka was told, the woman was caught asking for the wiring instructions for city bank accounts.
She went by Genna Kaplan. But Hastbacka immediately suspected something was amiss.
There was no record of any Genna Kaplan living in the state of New Hampshire. In fact, there was no trace of a Genna Kaplan in her age bracket having ever existed.
Pressed by Hastbacka, Kaplan finally coughed up her real name: Dana Lawrence. But she wouldn't reveal much else, and she left almost no digital footprint.
"It was unique because there was nothing there," Hastbacka said. "She was a ghost."
"She had no credit cards, not a single bank account," he added. "And most people have a bank account with a debit card. She didn't even have a debit card. The phones she was using were all drop phones; pay as you go."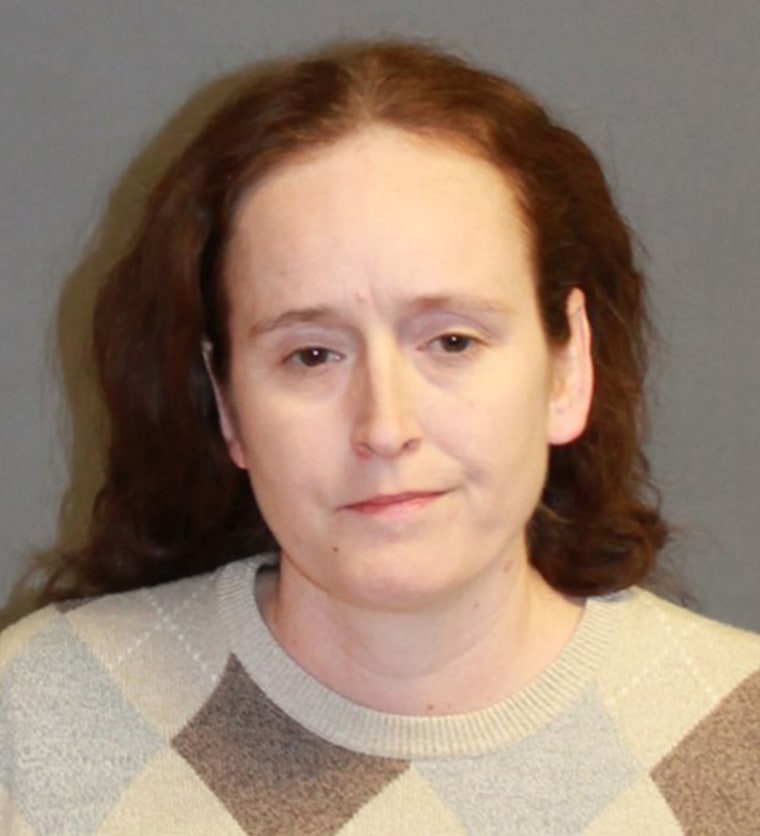 By then, Hastbacka was confident that he had enough to charge her for using someone else's social security number.
Hastbacka took Lawrence into the backseat of his FBI vehicle to transfer her into federal custody.
"She challenged me that I only knew 20 percent of what she's done over the years, and I would never be able to figure it out," Hastbacka said. "So, challenge accepted."
Evading law enforcement by using aliases
That taunting challenge from Lawrence resulted in Hastbacka learning that she wasn't your run-of-the-mill con artist.
Over the next several weeks, the scope of Lawrence's decades-long, cross-country crime spree would come into focus.
The FBI found evidence that she had built a life of lies in order to swindle at least seven unsuspecting victims — including a pilot, rabbi and a boyfriend's mother — out of hundreds of thousands of dollars, authorities say.
Lawrence had evaded law enforcement for more than 20 years by using 19 different aliases across 16 states, the FBI says. All the while, the FBI says, she was carrying out schemes that ranged from her pretending she was pregnant to posing as an Ivy League-educated attorney.
At times, Lawrence even used her young daughter as her prop, the FBI says. These frauds included telling victims she needed money because her "niece's" parents had died in a car crash.
Hastbacka and the other investigators also learned that Lawrence had a total of six children with six different men, leaving a dozen damaged lives in her wake, not including all of her other victims.
The crumbling of a house of cards
NBC News made multiple attempts to contact Lawrence through her website, social media accounts and associates. She never returned the requests for comment.
The crumbling of Lawrence's house of cards was set in motion after she offered her services as a grant writer for the Nashua mayor's office in the fall of 2016.
Kim Kleiner, the mayor's chief of staff, was happy to have the help. Nashua was in need of a new soccer field and a playground for the local elementary school.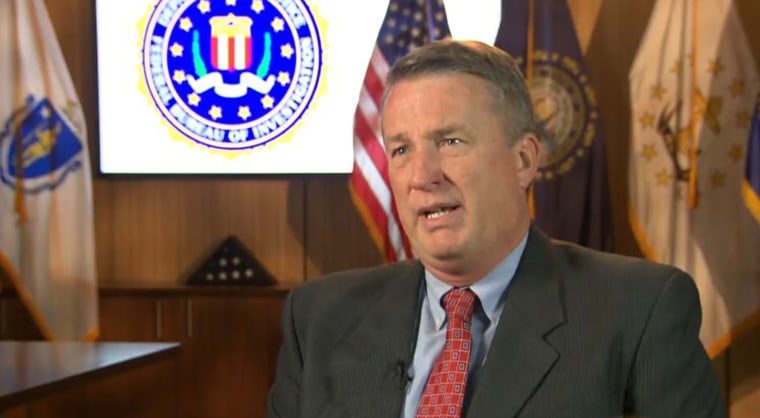 "She seemed excited and she seemed capable. She's very smart," Kleiner recalled.
But it didn't take long before Kleiner and her colleagues noticed something was off with the office's newest volunteer.
First Lawrence pushed back when told she had to run potential grant applications by her superiors. Then she was found to have tried to get access to the city's bank account numbers in what she described as part of an effort to solicit grant money, Kleiner said.
"She wanted to know what account that money had to go into, how it worked, who accepted it. Information that I was like, 'You don't really need to know that. You just have to have them contact us.'"
"She just lost it," Kleiner explained, "At one point she broke down in tears and claimed we weren't being thankful. It was emotional and it was just, odd."
The most troubling episode came after Kleiner told Lawrence her role with the mayor's office wasn't working out.
The next day, "She called my cell and basically threatened me," Kleiner said. "That she knew things about me, and my husband, and my daughter, and the mayor that she was going to take public. I said, 'Fine, whatever it is that you think you know, go for it. This is over.'"
For Kleiner, the threats to her family were a tipping point.
A profile on a scam-spotting website
Hastbacka received a call from Kleiner, who was an acquaintance, on May 7, 2017. Kleiner "gave me her name, her cell phone number, and the address," Hastbacka recalled of the phone call. "That's all she knew about her."
Hastbacka accompanied a local police officer to Lawrence's home where her boyfriend told them she had left for New York. The boyfriend, Nick Panteleakis, had told the same story when the local officer showed up without Hastbacka days earlier, Hastbacka said.
Fifteen minutes after Hastbacka and the detective left the apartment, Panteleakis called Hastbacka's cell phone with a different story. "She'd been hiding in the basement the whole time," Hastbacka recalled. Lawrence agreed to go to the police station for an interview in part, Hasbacka believes, because before he and the detective left her apartment, they'd taken paperwork, a number of cell phones, a laptop and various IDs in different names.
Lawrence initially insisted that she was indeed Genna Kaplan. When Hastbacka told her he knew that she provided someone else's Social Security number on her apartment rental application, she said she did so because she was running from an abusive ex, according to Hastbacka.
Lawrence finally gave up her name, but her penchant for avoiding bank accounts and credit cards complicated the effort to fill in who she was, the FBI said.
Without much of a paper trail to follow, Hastbacka started Googling the names he had found in the paperwork from her apartment.
The online searches turned up a profile on Ripoff Report, the scam-spotting website. "Nothing had been updated in that site for probably five years," Hastbacka recalled, "And these victims, over the years, had shared common experiences."
"This woman is crazy! If you knew her in the past I would suggest that you stay the hell away from her," one post reads.
"Wish I had some pics to post, but she always made sure to stay away from the camera," reads another. "Like many of you I too have had the misfortune of meeting this sick individual. Thankfully I was able to get out before it was too late."
As he dug further into Lawrence's past, Hastbacka noticed a pattern. She would go on dating websites or visit hotel bars looking for men, and then tell the men she was pregnant with their child, sometimes after just one date, according to Hastbacka.
"She would tell them that she was an Ivy League-educated attorney, that she came from incredible wealth, that her father was deceased, her mother was a doctor with Doctors Without Borders, working in Africa. She said that her family had connections to the royal family. And somehow, you know, she would doctor up photographs to show that."
Hastbacka said she seemed to target a particular type of man in her schemes, which often involved setting up credit cards in their names.
"They all seemed to be well-to-do professionals — attorneys, pilots, business owners. None of them have ever been married before. None of them had any children from any previous relationship. So most every one of them was looking for that in their life," he said.
Men weren't her only victims. In one case, she conned a family out of $10,000 by promising that they could adopt a child from her, only to tell them later that she lost the child in a car accident, according to the FBI.
Hastbacka's digging led him to Kevin Little.
When Little met Lawrence in 2000, he was bartending in Orlando. Lawrence left a $200 tip on a $70 tab. The next night, Little said she came back with a corporate card from Lucasfilm claiming she worked for George Lucas, the Star Wars filmmaker, in New York City.
Lawrence said she was in town to take care of her sick mother, and over the next few days, she continued visiting the bar, ultimately leaving more than $2,200 in tips, Little recalled.
Little and Lawrence ultimately had a one night stand, and not long afterward, she told him she was pregnant with his child. After their daughter Avery was born, Lawrence took Avery and skipped town.
Little eventually won custody of Avery after Lawrence was arrested in New York City in 2005 on fraud charges. He said Avery hasn't seen her mother since.
Hastbacka said there were some stories that he couldn't ever forget. "She told one gentleman up in Canada, who's an aspiring actor who she went and stayed with for a few months while she was on the run, that the family had close ties to the actor Jack Nicholson, and that they could arrange for him to get into some of Jack Nicholson's movies."
"It was heartbreaking to talk to him because he really believed it," Hastbacka said.
As he pieced together Lawrence's past, Hastbacka learned that Lawrence had at least six children, each by different fathers.
But one child's name came up more than the rest.
She used her daughter as a "prop"
Kennedy was Lawrence's second child. She became a key part of several of Lawrence's schemes, according to the FBI.
"Kennedy was the one child that she tried her best to keep with her while she was on the run," Hastbacka said.
Lawrence often portrayed Kennedy as a niece whose parents died from cancer or in a car accident, the FBI said. "Whatever story was most sympathetic at the time," Hastbacka said.
Hastbacka said Lawrence treated Kennedy not as a daughter but as a "prop."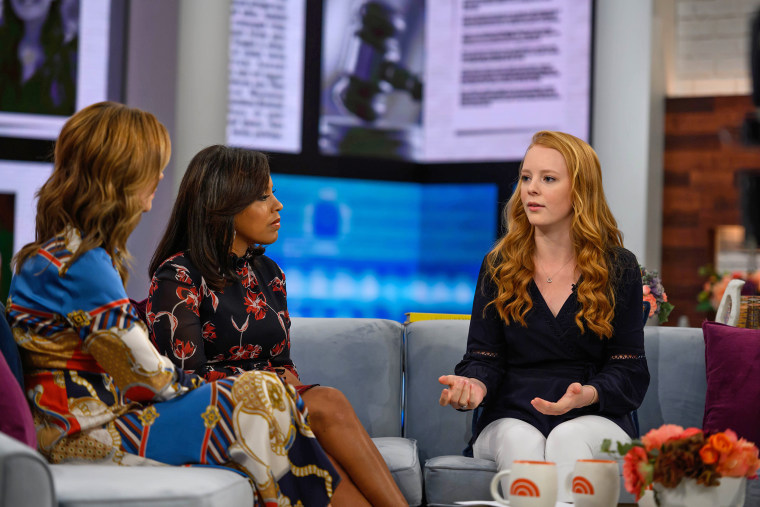 "Because she shows up with her niece, she's a sympathetic character," Hastbacka said. "She's running from a battered relationship. She's taking care of her niece because the parents died. And what guy doesn't wanna step up to the plate to help out a situation like that?"
Kennedy finally broke away from her mother when she was 12 or 13. The final straw came when Lawrence told her they had to run away from yet another problem.
"I said 'No. I love my friends, I love my school and I'm tired of running,'" Kennedy said. "She told me that's fine but that she has to go. So she basically went back up to the apartment, she wrote a handwritten letter, giving custody to [the landlord] and then she left."
When Hastbacka called Kennedy in May 2017 and told her Lawrence had been arrested, Kennedy said she thought, "Oh my gosh, it finally happened."
"I knew everything at that point, how my whole life was a lie and she was a terrible person," said Kennedy, who was then 20.
"Like stealing bubble gum"
Lawrence was charged with only one count of identity fraud in connection with using a Massachusetts resident's Social Security number on her apartment application. The authorities never charged her in any of the other suspected crimes because of the statute of limitations, according to Hastbacka.
She ultimately pleaded guilty in the identify fraud case.
When it came time for Lawrence's sentencing, Kennedy made an unconventional request.
"Kennedy actually asked to give a victim impact statement, even though she wasn't technically a victim because she wasn't out any of the money or identity fraud," Hastbacka said.
She took the stand at the very end of the hearing. "I just wanted to say that I know that in the system there is a certain way of doing things, and I respect the system, it works, but I think that using a fake Social Security number is like stealing a piece of bubble gum compared to everything else that she's done," she told the judge.
Lawrence was sentenced to 18 months in prison. She was released on probation in August, with specific stipulations that she can't engage in any job or volunteer activity that would give her access to others' personal information.
Appearing on the Today show Friday, Kennedy said she believes that her mother is still a threat.
"She's already back on Facebook, saying she's a grant writer. She has these credentials, graduated from Harvard — total lies," Kennedy, now 21, said. "She's putting herself out there to scam more people, innocent people."