A "serious breach" led to a delay in recovering a stolen car with a toddler trapped inside after a Volkswagen car tracking service demanded payment before it agreed to help, an Illinois sheriff's office said.
A 34-year-old woman returned to her home just after 3:30 p.m. Thursday on Route 137 in Libertyville, a village about 35 miles north of Chicago, the Lake County Sheriff's Office said.
After she took one of her children from the car into the home, the woman went to retrieve her other child — a 2-year-old boy — in the car when she found a white BMW had pulled into the driveway behind her 2021 Volkswagen Atlas. A man got out of the BMW and knocked the woman to the ground as she sought to protect her son before he drove off with her car with the boy still inside, the sheriff's office said.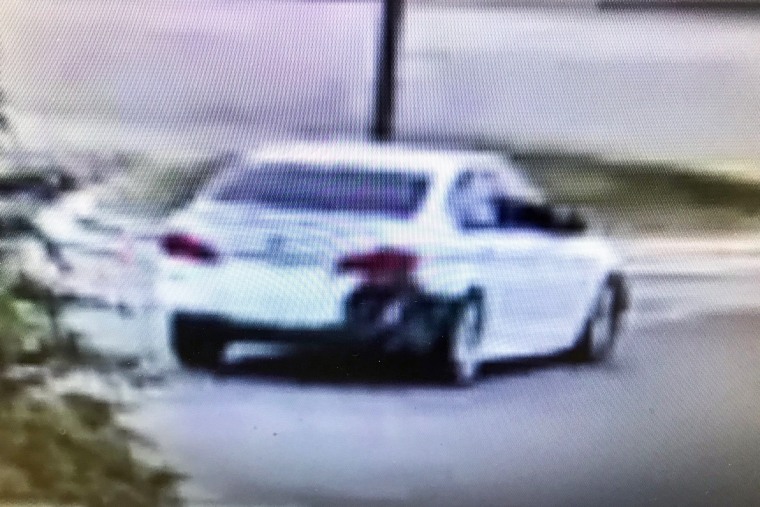 As the carjacker and the driver of the BMW fled, one of them ran the woman over, causing what the sheriff's office described as "serious injuries to her extremities." The woman is six months pregnant, NBC Chicago reported.
Authorities contacted Volkswagen Car-Net — a service that allows Volkswagen owners to control and track their cars from an app — to find the car and the child inside.
But the company "would not track the vehicle with the abducted child until they received payment to reactivate the tracking device in the stolen Volkswagen," the sheriff's office said in a statement Facebook.
A spokesperson said in a statement that Volkswagen "takes the safety and security of its customers very seriously."
"Volkswagen has a procedure in place with a third-party provider for Car-Net Support Services involving emergency requests from law enforcement. They have executed this process successfully in previous incidents. Unfortunately, in this instance, there was a serious breach of the process. We are addressing the situation with the parties involved," the statement said.
The spokesperson declined to answer additional questions.
Authorities found the child on the road on the 2200 block of Lakeside Drive in Waukegan, a city about 10 miles northeast of Libertyville, after a person working at a nearby business called 911 to report having seen two cars enter the parking lot, where one driver abandoned the child before both cars fled.
It was not immediately clear how long it took authorities to find the child. The Lake County Sheriff's Office could not immediately be reached for comment.
Authorities found the stolen Volkswagen in a parking lot near Casimir Pulaski Drive and Route 43 in Waukegan, the sheriff's office said.
The mother of the child, who was run over in the carjacking, remains in serious but stable condition at a hospital, the sheriff's office said.
Authorities are searching for the BMW, which they said was stolen in the past week from a car dealership in Waukegan.