The city of Sacramento, California, will pay $2.4 million to the children of Stephon Clark, the unarmed black man whose killing by police last year led to a week of protests after prosecutors declined to press charges, according to court documents made public Wednesday.
Police shot and killed Clark, 22, the father of two, on the night of March 18, 2018, as police and Sacramento County sheriff's deputies responded to a 911 call that a man was smashing car windows.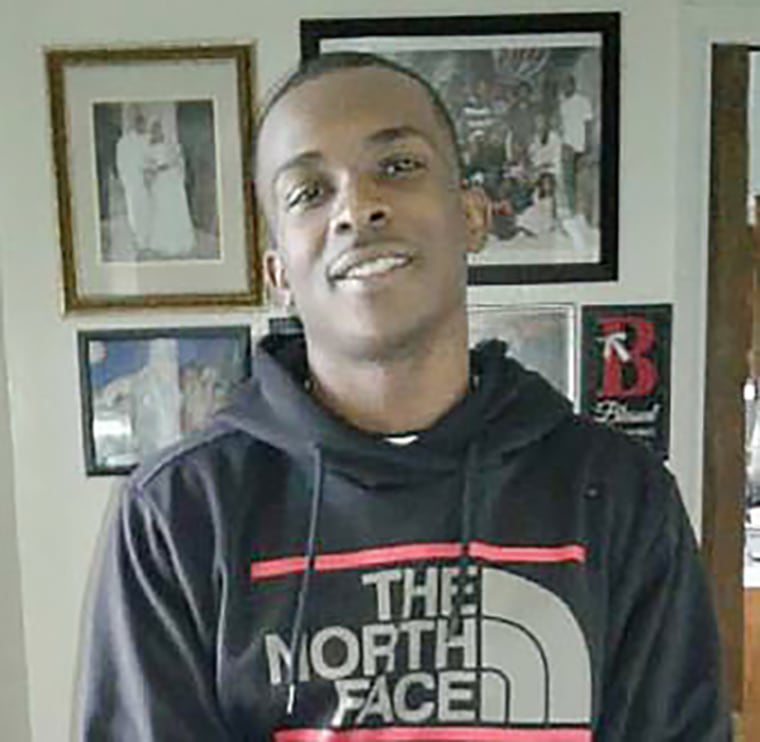 An investigation found that officers fired 20 shots at Clark in the backyard of his grandparents' house, where he'd been staying.
A year later, after prosecutors announced that they wouldn't be filing charges against two officers involved in the shooting, more than 80 people were arrested in a protest that sparked demonstrations that continued for more than a week.
U.S. District Judge John Mendez approved a settlement between the city and Clark's family in court papers filed Tuesday and made public Wednesday.
Under the agreement, Clark's two minor children will split $2.4 million that will be placed in trusts until they reach age 18. Court records show that each will end up with slightly less than $900,000 after attorneys' fees are deducted.
Negotiations over a settlement in the family's wrongful death suit got underway in May, and city attorneys agreed to the deal last month.
Last month, federal prosecutors also declined to charge the two officers, finding insufficient evidence to pursue a criminal civil rights case.
In August, California Gov. Gavin Newsom signed into law a measure that will establish some of the toughest standards in the nation in investigations of police shootings when it takes effect Jan. 1.
The new law will allow law enforcement officers to use deadly force only when "necessary," instead of when it's "reasonable," as the current law specifies.