A hate crime suspect who opened fire on authorities with an assault weapon Thursday night was fatally gunned down near Miami International Airport, officials said.
The Miami Police Department alerted the public to the gunfire shortly after 6 p.m. when it tweeted that the shootout "stemmed from an ongoing FBI investigation" in which local police "served as assistance."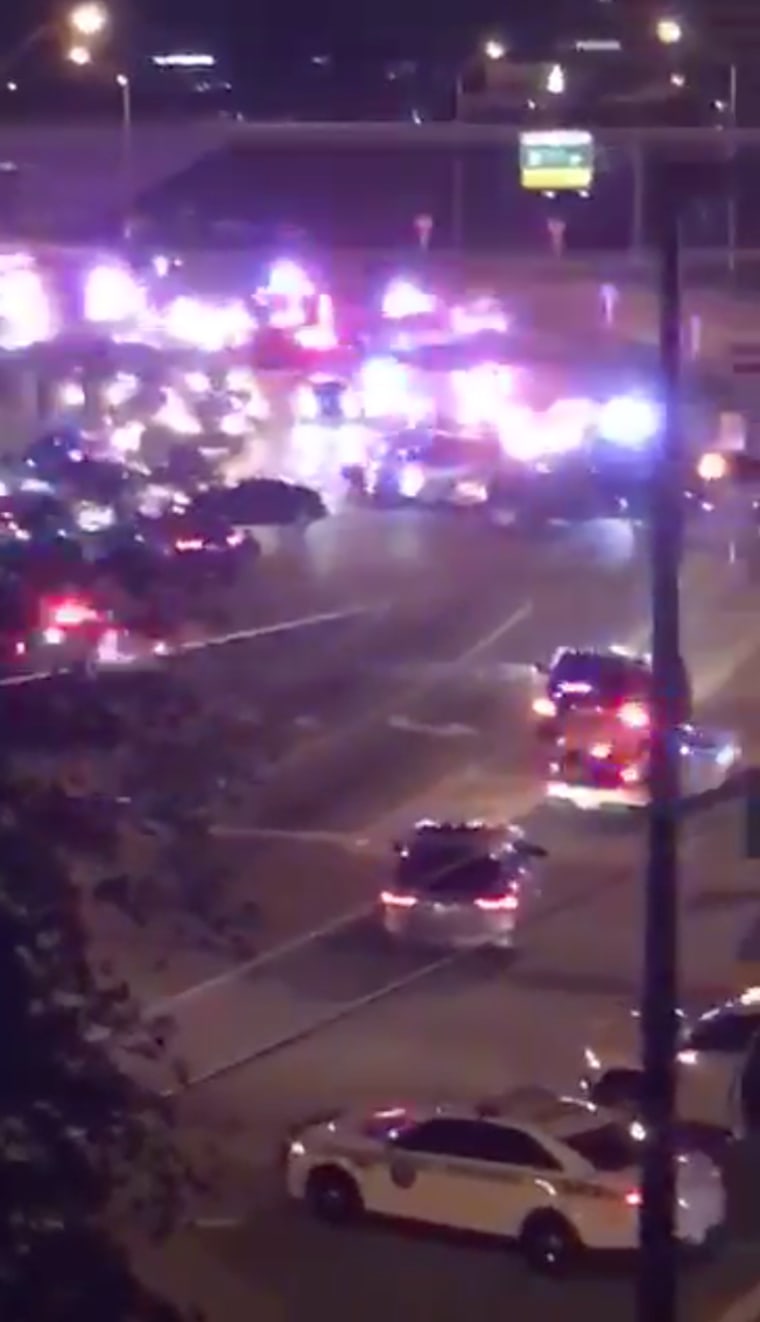 FBI Special Agent Brian Waterman said in a news conference that the suspect "was involved in a hate crime investigation."
"The FBI was investigating a fugitive case," he said. "The subject of this case fled the scene—and he was armed. Law enforcement officers from the city of Miami, the FBI and Miami-Dade Police Department exchanged gunfire with this subject, and the subject is now deceased."
The Miami Police Department tweeted that "a wanted subject who was located in the area ... began firing shots at police officers while attempting to flee."
No one was injured, Waterman said, adding the suspect's name wouldn't be released until his family was notified about his death.
Miami-Dade Mayor Carlos Gimenez identified the weapon used by the suspect as an AK-47, reported NBC News affiliate WTVJ. Waterman described the weapon as a rifle.
Video and audio of the shootout captured countless rounds exchanged as dozens of police units arrived at Southwest 72nd Avenue and 7th Street near the airport. At one point, the sound of what appears to be automatic gunfire is heard.
Waterman said state police would investigate the shooting, and the case involving the suspect was ongoing and he couldn't provide anymore details.