After a week of protests by friends and relatives who said they had the wrong man, Texas authorities on Tuesday released the suspect they'd charged with killing two people at a college homecoming party late last month.
Brandon Ray Gonzales, 23, of Greenville, Texas, was released after an investigation produced new evidence and after some witnesses refused to cooperate, the Hunt County Sheriff's Office said.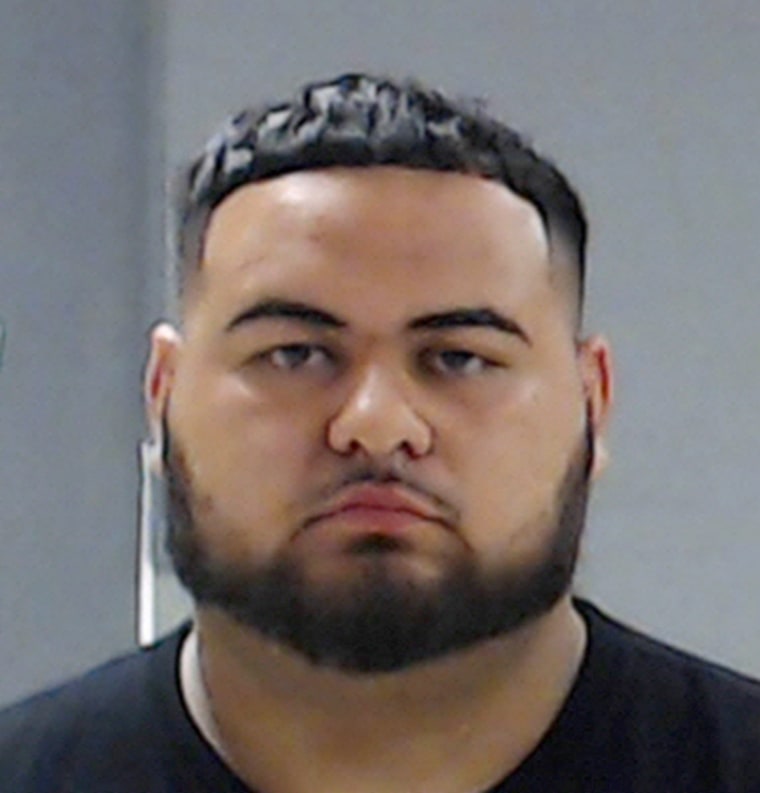 Gonzales was charged with capital murder a day after a shooting spree at a party in Greenville, about 45 miles northeast of Dallas, on Oct. 27. Two people were killed and six others were wounded at the off-campus gathering at The Party Venue, where hundreds of people were celebrating homecoming at Texas A&M University at Commerce, authorities said.
Download the NBC News app for breaking news
After being released, Gonzales said Tuesday night that he was dismayed to learn people thought of him as the shooter.
"That's not who I am. That's not who I've ever been, and it messed me up," he told NBC Dallas-Fort Worth.
Friends and relatives immediately insisted that Gonzales wasn't involved, and more than 50 protesters demonstrated at the sheriff's office on Saturday night, The Dallas Morning News reported.
"He's not that person they're making him out to be. That's not him," Gonzales' brother Gabriel told NBC Dallas-Fort Worth last week.
Zach Bowen, a friend who attended the party with Gabriel Gonzales, told the station: "I didn't see nobody. I didn't see the guy I know for a fact it wasn't Brandon."
Sheriff Randy Meeks said in a statement on Tuesday that investigators thought they'd had a credible case until "discovery of exculpatory evidence during the course of the investigation." He said his office had asked prosecutors not to proceed and to free Gonzales.
Meeks said many other people were at the party but hadn't spoken with law enforcement, and he urged them to speak up.
"Though individuals may have reasons for not wishing to come forward, we ask that they do so and tell law enforcement what you saw and heard that night no matter how small the information may be," he said. "They may not know the importance of any information they have."