A man arrested in a murder that has rocked a rural Kentucky community insists he has nothing to do with 7-year-old Gabriella Doolin's death — and says police arrested him because they found blood on his clothing.
"I'm innocent," said Timothy Madden, 38, on Friday, according to NBC affiliate WAVE, as Kentucky State Police escorted him to a squad car in handcuffs.
Related: Arrest Made in Death of 7-Year-Old Kentucky Girl
Gabriella got separated from her parents while watching a peewee football game at Allen County High School in Scottsville, near the Tennessee border, last Saturday night. Her parents immediately reported her missing, and after just 25 frantic minutes of searching, the girl's body was found in a nearby creek.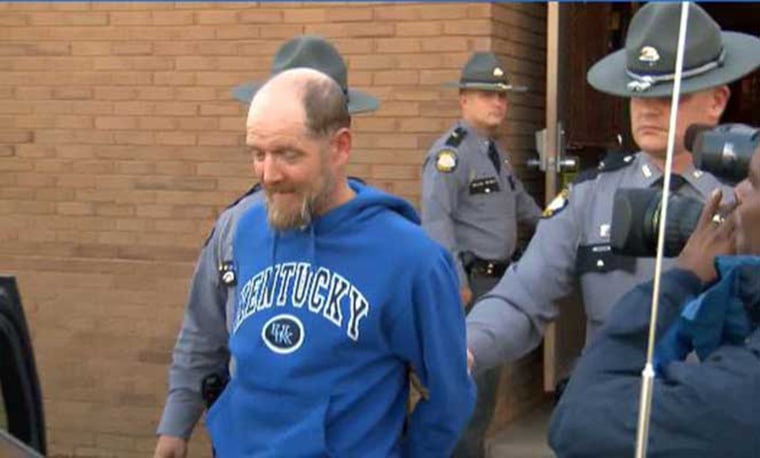 Madden, also of Scottsville, has been charged with kidnapping, rape, sodomy and first-degree murder, police said. According to an arrest warrant, Gabriella — who went by Gabbi — died of manual strangulation and drowning.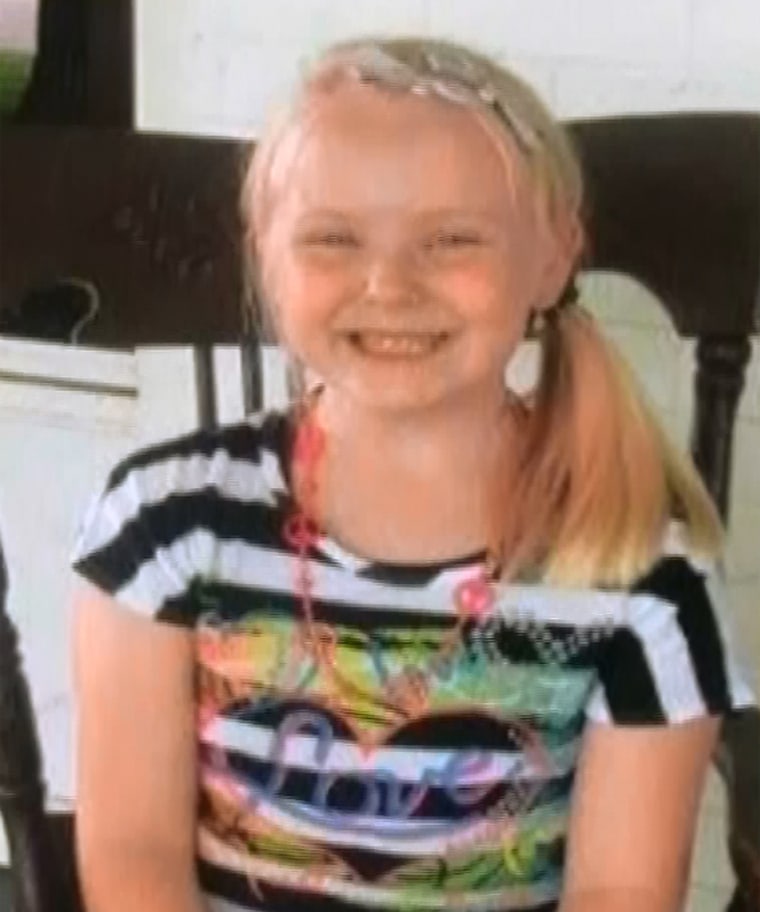 In a jailhouse interview Friday evening with FOX affiliate WDRB in Louisville, Madden said he had turned his clothing over to police, who discovered blood on them.
"They did mention I had blood on my clothes or something, but because I rubbed against a fence — like I said, rubbed against a trash can. That's the only thing I know where I'd get blood from, but it wasn't me," he said.
He called himself a family friend of the Doolins, and said he and his own daughter had been at the football game that Gabriella went missing from, watching his son play.
Madden said he has been friends with Gabriella's father since he was in school, and said his daughter did cheerleading with Gabriella.
He maintained his innocence.
"I know it wasn't me. And my family knows it ain't me," he told WDRB.
Scottsville, a quiet town of about 5,000, was still adorned with pink ribbons and balloons and signs that said "Justice for Gabbi" a week after her death, reported The Associated Press.
Townspeople told WAVE the murder sent shock waves through their community.
"I think our security, feeling safe, is gone," said Sheila Jones, a local florist who prepared many of the pink ribbons in Gabriella's memory.
Madden has an arraignment scheduled for Monday afternoon in Allen District Court in Scottsville, according to the AP.
Gabriella's father, Brian Doolin, expressed anger at his daughter's suspected killer on Facebook on Friday.
Related: Kentucky Girl Gabriella Doolin's Death Being Treated as Homicide
"This animal should not be walking and breathing," he wrote. "I wish this evil could be [taken] off this planet."