British police have released new images showing a crew of jewelry thieves in an "audacious" multi-day heist in London over Easter weekend.
They're asking for the public's help in identifying the trio — although their faces are obscured by either hard hats, caps or balaclavas. They appear to be disguised as construction workers.
The crafty crew drilled into an underground vault in the city's diamond district belonging to jeweler Hatton Garden Safe Deposit Ltd. two times over the holiday weekend, Metropolitan Police said in a statement.
Closed-circuit TV images of the three suspects have been released as officials investigate what could be one of the country's biggest-ever raids. The Sun newspaper said the haul could be as much as 200 million pounds ($300 million).
"They were highly audacious entering on two occasions over that weekend," police said. The first occurred at 9:19 p.m. local time April 2, with the suspects there for nearly 12 hours. Then they returned at 10:17 p.m. April 4, before leaving with their loot at 6:44 a.m. the next day, according to police.
Items were stolen from 72 safety deposit boxes, officials said, without providing details on the value of what was taken. There are 999 boxes in the vault in total.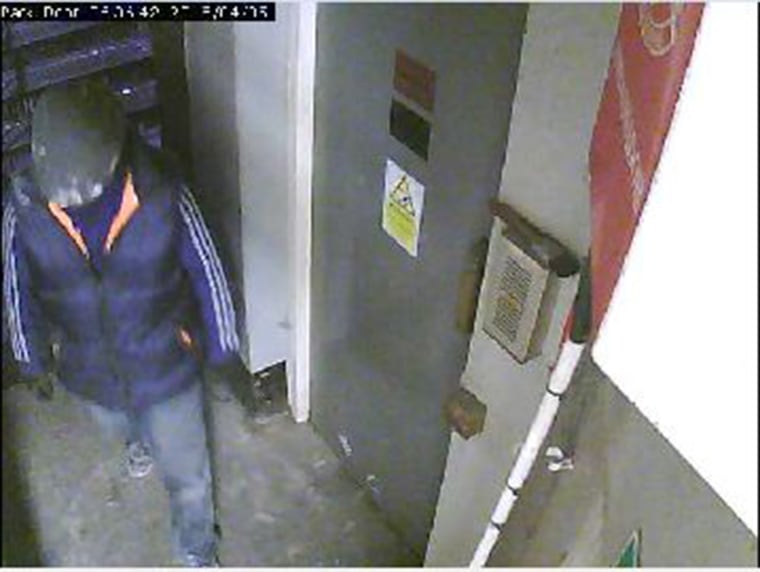 The building where the theft took place has multiple businesses in it with a communal entrance, with the safety deposit business located in the basement.
The footage released showed the suspects entering the premises via a side door.
"There was no sign of forced entry to the outside of the building. The thieves had disabled the communal lift on the second floor and then used the lift shaft to climb down into the basement," the statement said.
"They forced open shutter doors into the basement where HGSD (Hatton Garden Safe Deposit) is, then made their way to the vault, where they used a heavy duty drill — the make was a Hilti DD350 — to bore holes into the vault wall."
The wall is 2 meters thick and made of re-enforced concrete, police said.
Officials are also investigating why a call about an intruder alarm going off on Friday was deemed to not be worthy of a police response.
"It is too early to say if the handling of the call would have had an impact on the outcome of the incident," the statement said.
IN-DEPTH
SOCIAL
— Elizabeth Chuck and Ian Sherwood