Blood-testing company Theranos said on Friday that its founder, Elizabeth Holmes, would step down as chief executive officer amid federal fraud charges.
Theranos founder Elizabeth Holmes and the embattled company's former president were indicted on charges that they engaged in schemes to defraud investors, doctors and patients, the Justice Department announced on Friday.
The charges against Holmes, 34, and Ramesh "Sunny" Balwani, 53, were announced shortly after the privately held company said she was stepping down as its chief executive officer.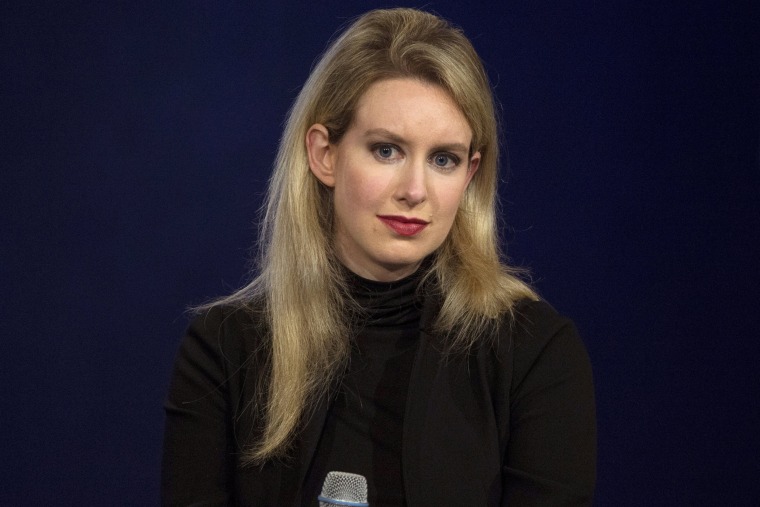 Prosecutors said Holmes and Balwani used advertising and solicitations to encourage doctors and patients to use its laboratory services despite knowing that the company could not produce accurate and reliable results consistently.
The indictment also alleges that Holmes and Balwani made numerous misrepresentations about Theranos' financial condition and future prospects.
Each defendant faces two counts of conspiracy to commit wire fraud and nine counts of wire fraud. Prosecutors said both made initial court appearances on Friday before a federal magistrate judge in San Jose, California.
Balwani's attorney categorized Theranos as a "business failure" rather than a fraud case, and added that his client is looking forward to the trial to clear his name.
"In over 28 years of practicing law, as both a federal prosecutor and a defense attorney, I have never seen a case like this one, where the government brings a criminal prosecution against a defendant who obtained no financial benefit and lost millions of dollars of his own money," Jeffrey Coopersmith said in a statement sent to NBC News.
The criminal charges came after Holmes in March settled civil fraud charges brought by the Securities and Exchange Commission under which she was barred from serving as an officer or director of a public company for 10 years.
In a statement, Theranos said Holmes would remain chairwoman of the company's board and David Taylor, the firm's general counsel, has been appointed its chief executive officer.
Once called the Steve Jobs of biotech, Holmes started Theranos at the age of 19. The company was soon considered a Silicon Valley darling with a $9 billion valuation based on its promise to disrupt the laboratory testing business.
Theranos claimed that its innovative blood-testing device would give quicker and more reliable results than standard blood tests using just a single drop of blood from a finger stick.
In 2015, The Wall Street Journal reported that Theranos' devices were flawed and inaccurate, setting off a downward spiral for the company that had attracted investors including venture capital firm DFJ, Walgreens, media mogul Rupert Murdoch and Oracle co-founder Larry Ellison.