This alleged crime came with a big — if exaggerated — clue.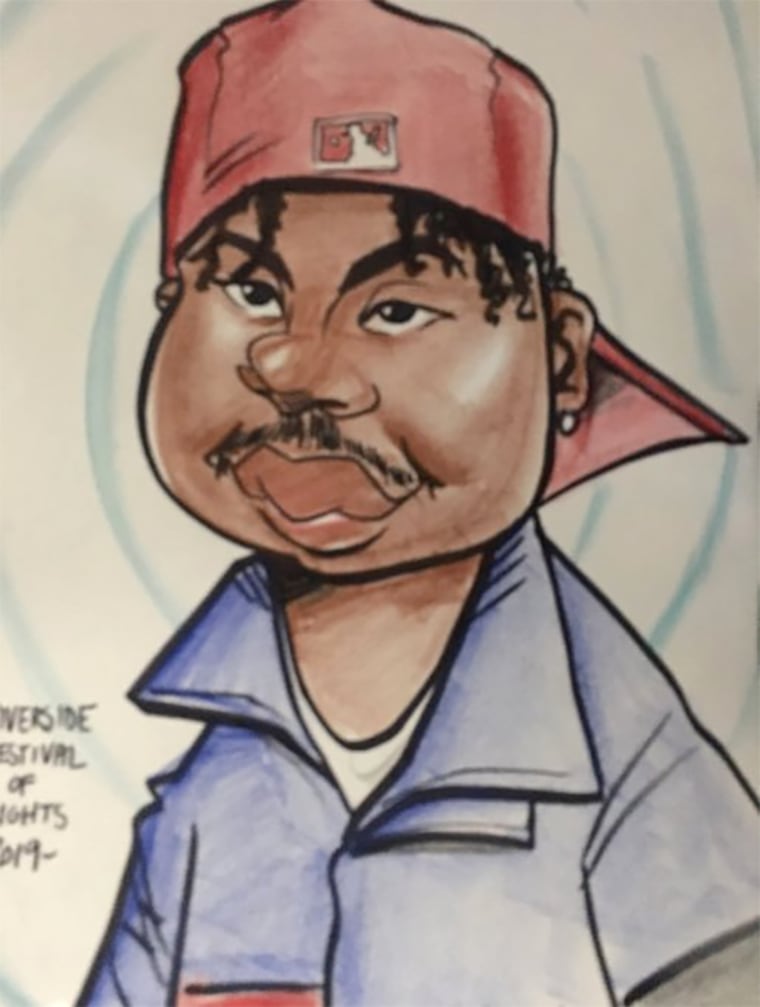 A man who had his portrait done by an artist at a festival this month in Riverside, California, is accused of taking off with the artist's bag and $500 but leaving the caricature behind.
"No, we are not kidding," Riverside police said in their Facebook post asking anyone who recognizes the man in the caricature to contact officials.
"This caricature is of the suspect, but of course, has exaggerated characteristics and features," police said.
During the Festival of Lights on Dec. 5, the man had his portrait completed, but when the artist was finished, he "grabbed a money bag" before running away, police said.
Download the NBC News app for breaking news
Riverside is a city of 300,000 east of Los Angeles.