The boyfriend of a rookie Louisiana police officer fatally shot last week was arrested and charged with her murder, authorities said during a news conference Wednesday.
Trevon Anderson, 26, is accused of killing Chateri Payne outside their home in the Caddo Heights neighborhood of Shreveport on Jan. 9 and then allegedly making up a story to investigators blaming the death on an unknown assailant, according to Shreveport Police Chief Ben Raymond.
Two other men, Lawrence Pierre and Glenn Frierson, were also arrested in connection to Payne's death.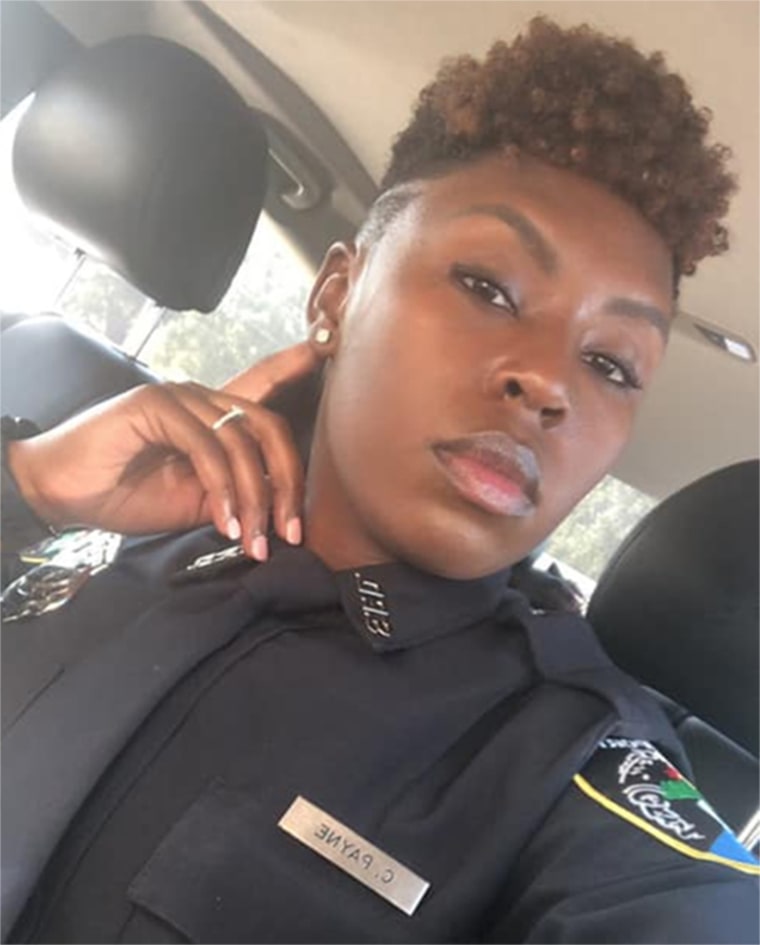 All three suspects are being held on a second-degree murder charge, Raymond said.
The night of the shooting, Anderson was brought in for questioning and told police that he was inside the home and heard gunfire. He said he then went outside and fired at a person he thought was the suspect and then noticed that Payne had been shot. Anderson said he then called 911.
Chief Raymond said evidence shows that Anderson allegedly shot Payne multiple times. Payne, who shared a young child with Anderson, died at Ochsner LSU Health hospital.
Authorities have not yet revealed a motive for the crime, which Raymond called a "senseless act of violence." Investigators are also not saying how Pierre, 22, and Frierson, 38, are involved.
Raymond told reporters that he believes all three men know each other, but could not say if Frierson and Pierre were at the home at the time of the shooting.
Payne had only been on the job for a few months when she was killed. The 22-year-old was hired by the Shreveport Police Department in July 2018 and graduated from the academy in November.
Funeral services will be held over the weekend for the slain officer.