Two Mississippi men tried to scam the state lottery by submitting a losing ticket that had the winning numbers glued onto it, police said.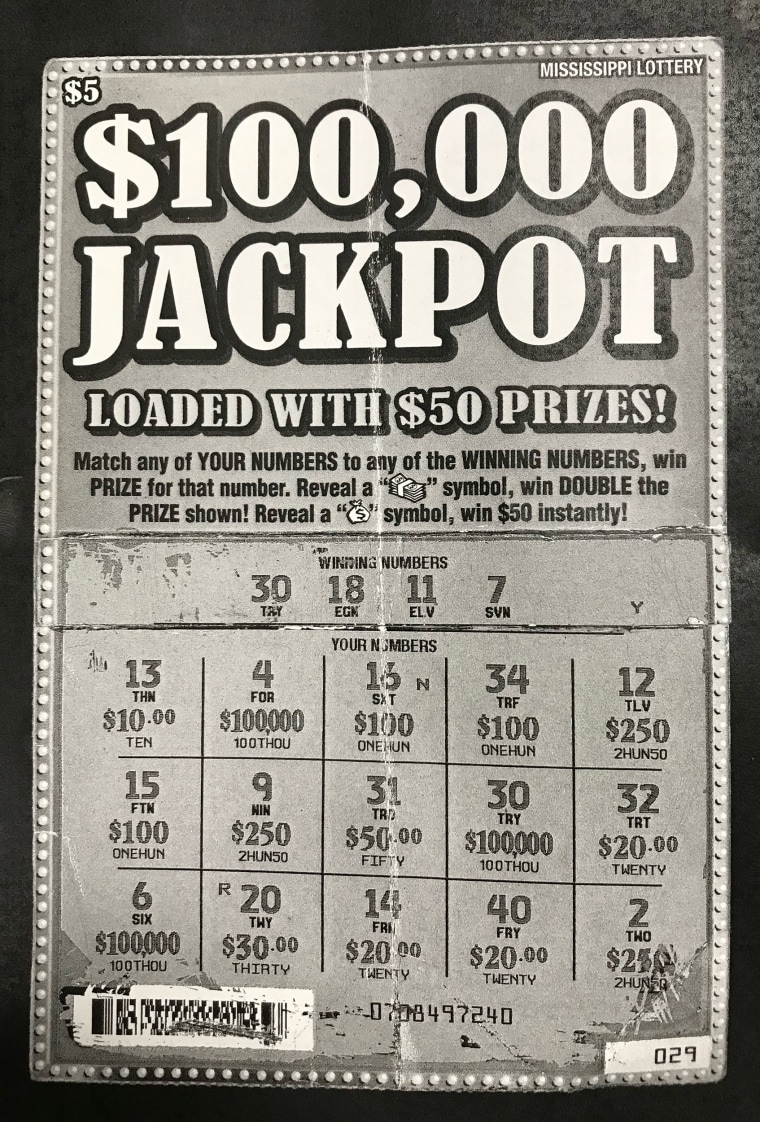 The men, Odis Latham, 47, and Russell Sparks, 48, both of Columbus, were arrested Monday and charged with uttering a counterfeit instrument over $1,000 and conspiracy, Flowood police Sgt. Adam Nelson said. Latham was also charged with false identification information.
The Mississippi Lottery Corp. called Flowood police about the fake ticket around 9:20 a.m. Monday, Nelson said.
Lottery officials told police that the men presented an altered $100,000 ticket that appeared to have the winning numbers glued onto it. The ticket was signed and presented for payment, police said.
Meg Annison, director of communications for the Mississippi Lottery Commission, told NBC News the state has been selling scratch-off tickets since Nov. 25, 2019.
Download the NBC News app for breaking news
Latham and Sparks, who pleaded not guilty, were being held at the Rankin County Jail, police said. Latham was being held on $51,000 bond and Sparks on $20,000 bond. Sparks was scheduled to appear in court Thursday. It was unclear whether they had attorneys.