A deputy U.S. marshal was shot and killed while trying to apprehend a fugitive at a Louisiana motel Tuesday morning, and the fugitive was also shot, the U.S. Marshals Service said.
Deputy U.S. Marshal Josie Wells, 27, was shot at around 11 a.m. in Baton Rouge as he and other law-enforcement officers tried to arrest Jamie Croom, who was wanted for allegedly gunning down a man and his sister outside a bar in nearby Pointe Coupee Parish Feb. 17, according to the Marshals Service and NBC station WVLA.
Wells was rushed to a nearby hospital where he died, the Marshals Service said. U.S. Marshal Kevin Harrison told reporters Tuesday that, "Unfortunately we had a tragic incident occur here today." Croom was taken to a hospital. His condition was unavailable Tuesday night.
The FBI and the Baton Rouge police are taking the lead in the shooting investigation, the Marshals Service said. Wells had been a Deputy Marshal since 2011.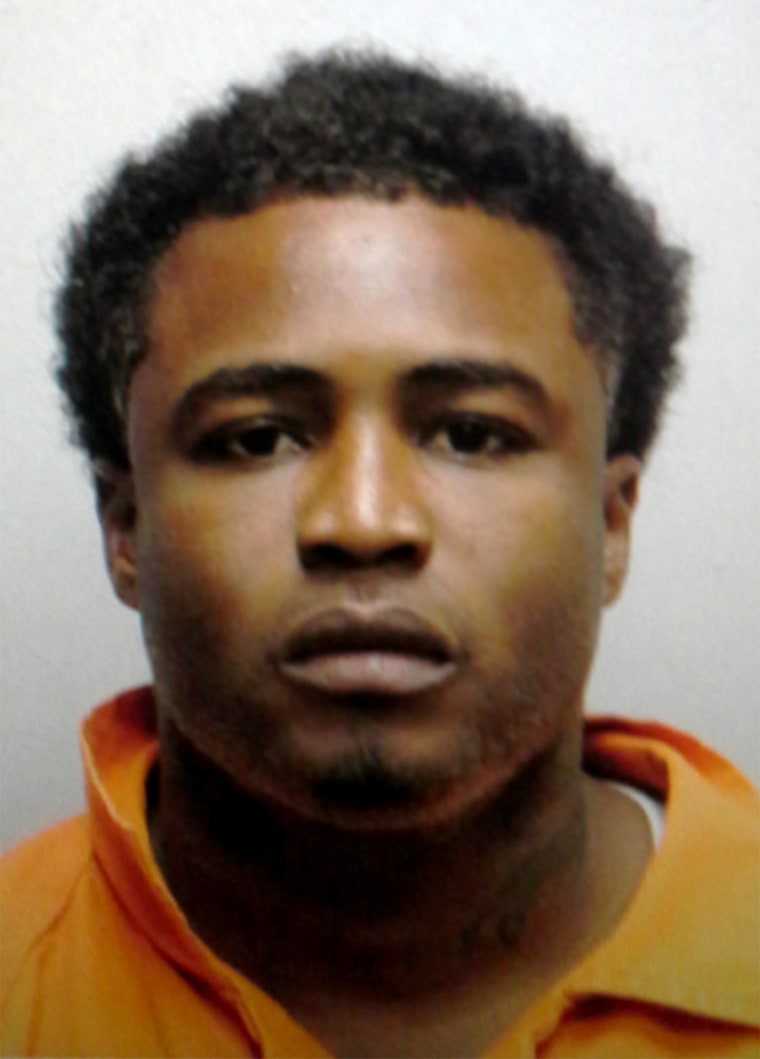 — Phil Helsel