A former UCLA doctoral student stuffed guns and ammunition in a backpack and drove from his Minnesota home to Los Angeles, where he hunted down a former professor, killed himself, and taunted authorities with a chilling note, the Los Angeles police chief said.
The note — requesting someone check on gunman Mainak Sarkar's cat — prompted a multi-state investigation that revealed a third body, that of Sarkar's wife, 2,000 miles away in Minnesota.
It also led authorities to a "kill list" that named another UCLA professor, who was later found safe, Los Angeles Police Chief Charlie Beck said Thursday.
The chaos started Wednesday morning, when three gunshots rang out in a small office in a UCLA engineering building. When officials arrived, they found the bodies of gunman Sarkar and his one-time professor William Klug in an apparent murder-suicide, and an "instructional note" with Sarkar's St. Paul address, Beck said.
"It requested that whoever found the note check on the cat that resided there, and also had some verbiage relative to the surviving professor," he said. The note didn't mention suicide in it, he added.
It was at Sarkar's home just after midnight Thursday morning that authorities discovered another note, this one described as a "kill list."
"That was the wording that was put on it," Beck said.
The list named Klug; one other UCLA professor; and a woman in Brooklyn Park, Minnesota, near St. Paul.
When they went to check on the woman, who officials did not identify, they found her dead of a gunshot wound. They believe she was killed within the last couple of days, Beck said, sometime before Sarkar, the only suspect in her death, left for California.
Officials didn't say what the relationship was between Sarkar and the dead woman, but she was identified by a relative as Sarkar's estranged wife, Ashley Hasti, 31.
Hasti's uncle, Mark Fitzgibbons, told NBC News the family was in shock.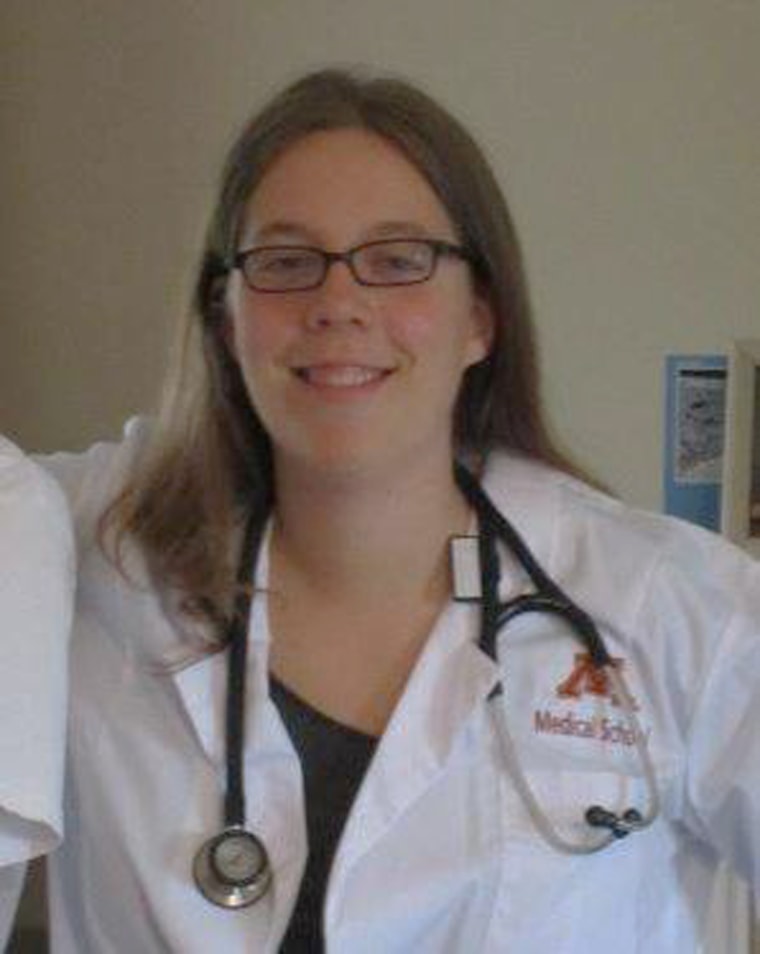 "She was way ahead of her time," Fitzgibbons said of his niece, who had studied abroad in Taiwan and China during high school before heading to Scripps College in California for pre-med studies.
Hasti met Sarkar while at school in California, her uncle said. They married and he obtained a green card, as his native country was India, Fitzgibbons said.
"He was a nice quiet young man," he said. "I don't know what happened to make him do this. I am just as shocked as everyone else."
The couple was together for "only a couple of years," Fitzgibbons said. "They had separated several years ago."
Hennepin County, Minnesota, officials told NBC News Hasti was married to Sarkar on June 14, 2011.
Fitzgibbons said that Hasti showed great promise at an early age and at the urging of her mother, who died suddenly in 2011 of cancer, continued to pursue an advanced degree.
Hasti lost her mother, Colleen, a Hennepin County court worker, in 2011 when she suddenly collapsed, dying a week later with what family said was a deadly and rare cancer.
"She was really intelligent," Fitzgibbons said. "I think she was going to get into medical examining but I think she had changed that. I think Colleen had a lot to do with that. Colleen really wanted this for her and she kept pushing."
Related: Police Identify UCLA Shooter in Murder-Suicide as Mainak Sarkar
Sarkar, a 2013 Ph.D graduate of UCLA's engineering school, packed two semi-automatic pistols, multiple rounds of ammunition, and several magazines in a backpack, and made his trip to Los Angeles some time within the past few days, officials said. The guns were legally purchased and at least one was registered to him, according to Beck.
"He was certainly prepared to engage multiple victims," he said.
It's not clear how much time Sarkar spent in Los Angeles before heading to UCLA. The other professor on his "kill list" was off-campus at the time, although it isn't known if he went to look for that instructor before killing Klug. Beck said authorities are reviewing surveillance footage to try to piece together Sarkar's movements.
Related: Slain UCLA Professor William Klug Was a Father of Two, 'Brilliant' Teacher
Detectives in Minnesota were looking into Hasti's history to see if there had been any 911 calls placed from her home, but Brooklyn Park Police Deputy Chief Mark Bruley said there hadn't been any in the "recent past."
"Previous to that, I don't know," he said, citing how early it was in the investigation.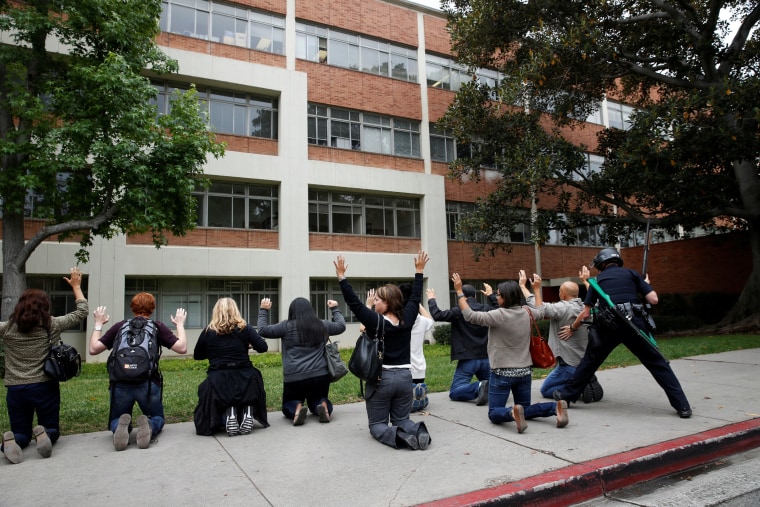 Authorities have not given a motive for any of the violence. But sources told NBC News Sarkar had blogged in recent months about how much he hated Klug, calling him a "very sick person" who stole computer code from him.
UCLA administrators denied that, Beck said.
"We don't think there's any basis and fact for it," he said.
Klug's wife, Mary Elise Klug, released a statement Friday calling her slain husband "so much more than my soul mate."
"I will miss him every day for the rest of my life," the statement said.
Officials were searching for the 2003 gray Nissan Sentra they believe Sarkar drove from Minnesota to Los Angeles. Beck said they didn't think there were any other suspects, but wanted to examine the vehicle for evidence.
There's no "immediate evidence" to suggest Sarkar committed other crimes as he drove across the country, according to Beck.