Paul Manafort may be in the VIP cell at a Virginia jail — the same one where ex-NFL star Michael Vick once did time — but the superintendent said he is not getting any "special privileges."
President Donald Trump's former campaign chair was locked up at the Northern Neck Regional Jail in rural Warsaw on Friday, after a judge revoked his bail amid allegations of witness-tampering.
The jail's online database listed Manafort's name and inmate number and showed he was assigned to the "VIP-1" housing unit in the 500-bed facility.
Superintendent Ted Hull told NBC News that was a mistake: He usually keeps information about high-profile inmates under wraps. And by Monday morning, Manafort's name had vanished from the list.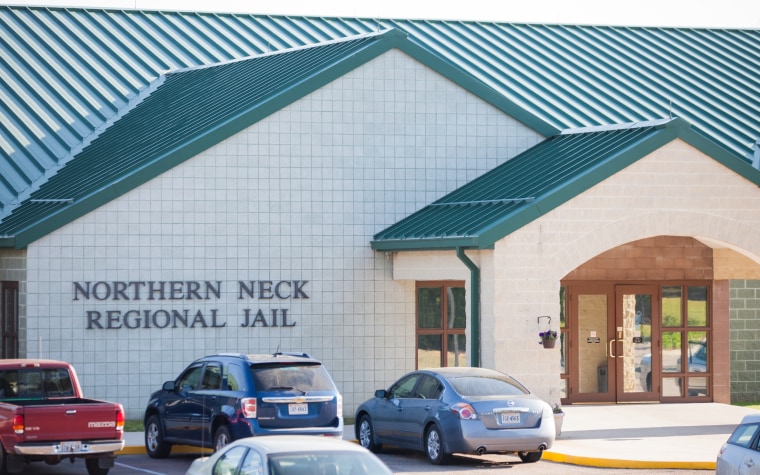 But Hull was still getting calls from concerned citizens.
"I've probably gotten a dozen calls — people saying, 'I want to know why he's in VIP!'" the jail chief said.
"All that is is a name and number," Hull said. "It's a small, fully functional, self-contained cell unit for high-profile inmates."
A regular unit would have between eight and 16 cells with a common shower and dayroom, Hull said. But the VIP unit has everything in one place for a single inmate.
Hull would not discuss what kind of clothing Manafort is allowed to wear or any details of his routines. He wouldn't even discuss an ordinary inmate's routines and restrictions, because he didn't want that information attributed to Manafort, he said.
"There's no special privileges for him," he said. "There's nothing special about him beyond the notoriety of his particular situation."
Northern Neck, which opened in 1995, has dealt with notoriety before.
Vick, the former Atlanta Falcons quarterback, spent more than two months there in 2007 after a dog-fighting conviction — and returned there years later as part of a documentary about his life. Hull said the cell Vick occupied is the same one that Manafort is in now.
Singer Chris Brown was at Northern Neck for three days in 2014 while he was awaiting trial for allegedly assaulting a man outside a Washington hotel. Other prominent former inmates include Nicholas Young, a Washington cop hit with terrorism charges; accused Colombian drug kingpin Hernan Giraldo Serna; and terrorist Irek Hamidullin.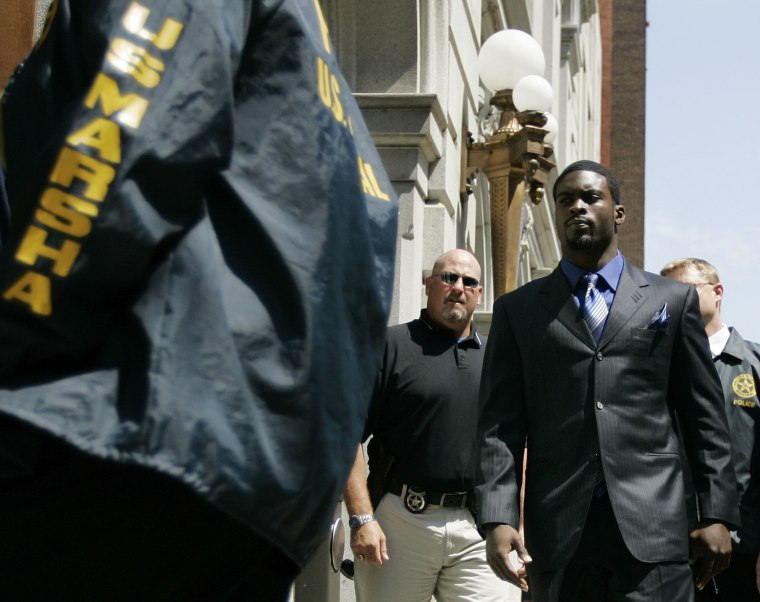 Northern Neck is funded by a group of neighboring counties and has a contract with the federal government to hold inmates like Manafort, who are awaiting trial in U.S. District Court.
Until last week, Manafort had been on house arrest with two ankle monitors. But special counsel Robert Mueller's office convinced a judge that he should be incarcerated for allegedly trying to contact and influence two potential witnesses in his conspiracy, money-laundering and fraud case.
Northern Neck is a two-hour drive from the federal courthouse, but Manafort can videoconference with his attorneys. The jail's website indicates inmates — at least the non-VIPs — have no-contact visits with loved ones, with a glass partition separating them. Inmates can rent iPad-style tablets for $15-a-month that allow them to make jail-recorded phone calls, listen to music or podcasts, read ebooks and play solitaire.
Asked how his facility was chosen over others closer to Washington, Hull said, "I'm just that good, and you can quote me on that."