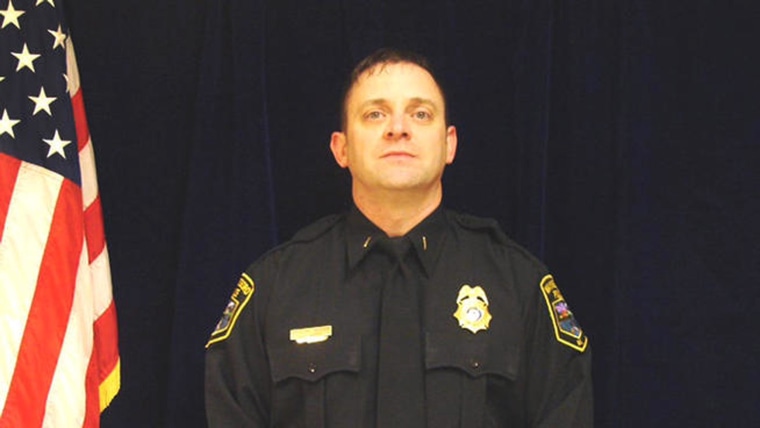 A volunteer police reservist from Virginia who had been reported missing a week ago is dead, police said Friday.
Virginia State Police said a body that they found in connection with the case in a remote area along the Fluvanna and Louisa County lines Thursday had not yet been fully identified.
But police had enough information, and enough time had elapsed since his disappearance, to say that Kevin Quick had died, Virginia State Police spokeswoman Corinne Geller said.
Quick was a 25-year veteran of the volunteer reserve officers of Nelson County. Police offered a tribute to him before a news conference Friday and lowered flags to half-staff.
Also Friday, three people have been taken into custody in connection with Quick's death, bringing the number of people behind bars in connection with the case to six.
COMPLETE COVERAGE: Kevin Quick's Disappearance
Halisi Uhuru, Leslie Hope Casterlow and Anthony Darnell Stokes have been charged with principle in second-degree to the crime of murder. Geller said the suspects have not being charged with murder, "but in association with his death."
Uhuru, Casterlow and Stokes were taken into custody Thursday night after they were identified as persons of interest. They are being held in Henrico County, Va.
Nelson County Police Reservist Still Missing
Quick had been missing since late Friday evening. He was last seen at his mother's Afton, Va. home. Police say Quick left the home around 10:15 p.m., and was reported missing when he never arrived at a friend's house in Albemarle County.
Earlier this week, a brother and sister from Albemarle County were arrested were arrested and charged in the theft of Quick's silver 1999 Toyota 4Runner, which was found Monday.
Mersadies Shelton and Daniel Mathis, who is also known by the last name Shelton, are charged with possession of stolen property and grand larceny.
-- NBC Washington