A South Carolina restaurant owner was sentenced to 10 years in prison for enslaving, physically beating and threatening a black employee with intellectual disabilities.
Bobby Paul Edwards, who is white, for five years "used violence and other coercive means" to make the victim, John Christopher Smith, work at Edwards' restaurant for more than 100 hours a week without pay, the U.S. Department of Justice said in a press release.
Edwards, 54, pleaded guilty in June 2018 to one count of forced labor. He was sentenced Wednesday to 10 years in prison and was ordered to pay Smith more than $272,000 in restitution.
The abuse began in 2009 when Edwards took over as manager of J&J Cafeteria in Conway, about 15 miles northwest of Myrtle Beach, NBC affiliate WMBF in Myrtle Beach reports.
Edwards punched Smith, yelled at him and used racial slurs "to belittle and demean him," the Justice Department release said.
Edwards beat Smith with a belt, hit him with pots and pans, and on one occasion dipped metal tongs into hot grease and burned Smith's neck, the press release stated.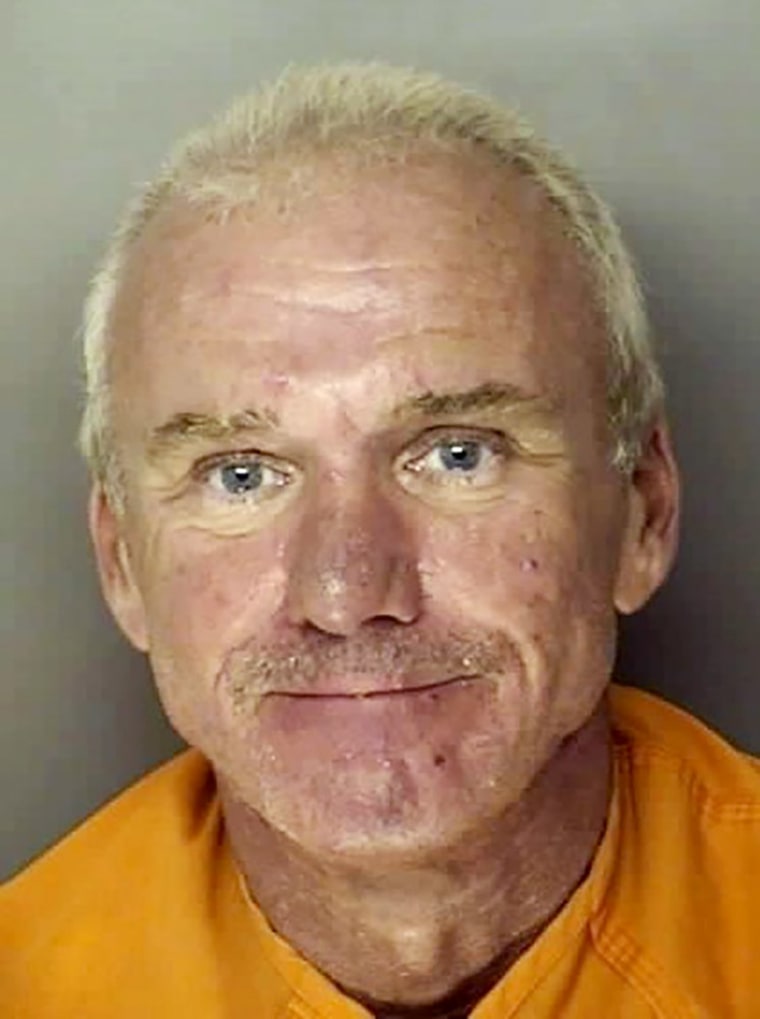 "The defendant subjected the victim to physical and emotional abuse whenever the victim made a mistake or failed to work fast enough," the release said.
In October 2014, after a concerned resident reported the abuse to authorities, Smith was removed from the restaurant and put under the care of the state's adult protective services.
U.S. Attorney Sherri A. Lydon for the District of South Carolina said in a statement that Edwards "has earned every day of his sentence" for the torture he subjected Smith to.
Jody Norris, with the Federal Bureau of Investigation, said he was shocked by the "abusive enslavement of a vulnerable person."
"The FBI is always vigilantly searching for these offenses and stands ready to bring perpetrators to justice and help victims reclaim their lives," Norris said.
Smith has a condition in which his intellectual ability is significantly below average, according to WMBF. In a 2015 interview, Smith told the outlet that he started working at J&J Cafeteria when he was 12 years old, cleaning tables and cooking after school. He said he loved working at the restaurant until Edwards became his manager.
Smith filed a lawsuit in November 2015 against Edwards, J&J Cafeteria and the restaurant's owner for enslavement, false imprisonment and racial and disability discrimination.
In the suit, Smith alleges that he was forced to work at the restaurant six days a week from 6 a.m. until after the eatery closed and was cleaned. He sometimes would not leave until 1:30 a.m. On Sundays, Edwards made Smith work from 6 a.m. until 5 p.m.
The beatings and physical abuse happened in the freezer or a back office, according to the lawsuit. Witnesses said Smith would cry and beg Edwards to stop. Smith would then be forced to return to work.
There were times Smith was so tired that he "had to be carried home and physically fed drink and food," the suit alleges.
The lawsuit claims that Smith was denied breaks, did not have any days off and was not given health insurance or other benefits. He was never paid for the time he worked, the suit states. Edwards allegedly told Smith that he was putting money into an account for Smith but the account did not exist.
Smith was also forced to live in an apartment that Edwards owned behind the restaurant. The lawsuit says that the apartment was overrun with cockroaches and the conditions were "deplorable and harmful to human health."
The suit states that Smith never reported the abuse because he feared for his life. Edwards allegedly threatened to stomp on Smith's neck if he went to the police and beat him "until people would not recognize him."
The lawsuit says the years of abuse left Smith with physical scars and he suffers from mental anguish and emotional distress.
Repeated calls to J&J Cafeteria went unanswered Friday, and an attorney for Edwards could not immediately be reached.