In the hours after infamous Boston mob boss James "Whitey" Bulger was found murdered inside a West Virginia prison, a group of inmates were whisked to solitary confinement.
Six months later, at least one of them is still there: a Vermont man who pleaded guilty to stealing guns from a local firearms store to trade for drugs.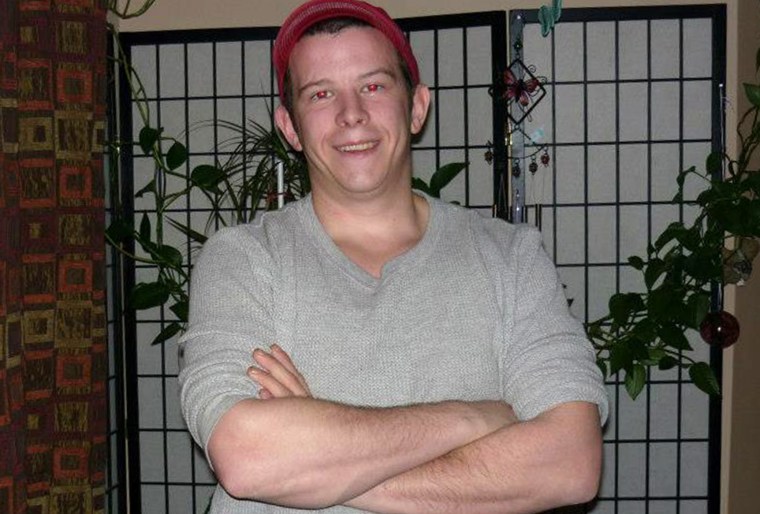 Sean McKinnon, 33, has been confined to a cell for roughly 23 hours a day since last October — a fate that has his mother worried sick over the toll on his mental health.
"He had nothing to do with [Bulger's murder]," Cheryl Prevost, McKinnon's mom, told NBC News. "They think he knows more than what he does."
Prevost believes authorities may think her son had some role in the killing — or may know who is responsible for it — in part because he shared a cell with a man described by law enforcement sources as a suspect. She says McKinnon suffers from emotional and behavioral disorders, ADHD and dyslexia, and fears he could harm himself due to the stress of spending more than 150 days in solitary.
"I'm just afraid he's going to take his own life," Prevost said. "Sean's not a person to be in a room by himself very long. He has to be around other humans."
Bulger, 89, was fatally beaten with a lock stuffed inside a sock less than 12 hours after he arrived at the Hazelton federal penitentiary in Bruceton Mills, West Virginia.
The notorious Boston crime boss was moved to Hazelton, one of the nation's most violent prisons, under unusual circumstances after spending four years at a federal correctional center in Florida.
No one has been charged in Bulger's killing.
McKinnon, who has been locked up at Hazelton since 2016, was cellmates with a convicted mafia hitman from Massachusetts.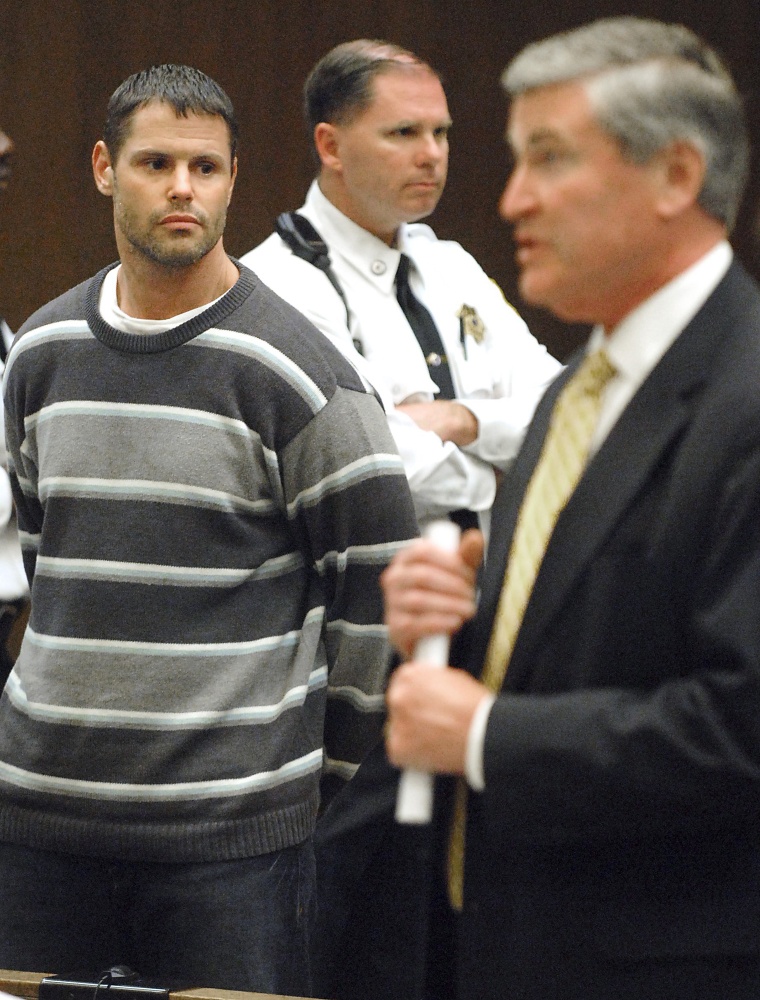 That hitman, Fotios "Freddy" Geas, is serving a life sentence for murder.
He would have been well acquainted with Bulger — and had a motive for hunting down the elderly, wheelchair-bound gangster.
Geas was an enforcer for the New England mafia during the 1990s and early 2000s, federal prosecutors say in court papers, and he despised snitches.
As the leader of Boston's Irish mob and a secret FBI informant, Bulger ratted out members of the Italian crime families, who were his main rivals and a chief target of law enforcement at the time.
Unlike Geas, McKinnon has no known ties to Bulger or the mob.
The Montpelier (Vermont) Police Department said McKinnon has been arrested at least three times since 2013 on charges that include burglary and assault. But Montpelier Police Chief Tony Facos noted: "I have no direct knowledge of any formal or informal gang affiliation or organized crime affiliation that Mr. McKinnon had had."
McKinnon pleaded guilty to breaking into a firearms store in the town of Barre and stealing 12 .22 caliber handguns in March 2015, court records show.
McKinnon then drove roughly 200 miles to Hartford, Connecticut, where he traded the weapons for cocaine and heroin, court papers say.
He was busted two days later after cops responding to reports of a domestic altercation showed up at his house and overheard McKinnon and his girlfriend counting cash and talking about drugs and guns, according to a police report obtained by NBC News.
The officers heard McKinnon say he just returned from Connecticut and "risked his ass for $1,200," the police report says.
Armed with a search warrant, local and federal officers entered the apartment and recovered a 20-gauge shotgun, roughly 45 bags of heroin, drug paraphernalia, several pry bars and ammunition. McKinnon admitted to stealing the firearms, according to federal prosecutors.
In January 2016, he was sentenced to 96 months in federal prison.
"He deserves to be in jail," his mother said. "He can't get his act together."
But in the Bulger case, Prevost said, she trusts her son when he insists he played no role in the killing.
She said he told her that he likely aroused suspicion because he was seen pacing in his housing unit or at the mess hall on the morning Bulger was beaten to death.
"He keeps telling me, 'I do not know anything, Mom,'" Prevost said. "He said he just kept coming in and out of his room. Sean is hyperactive. They don't have him on medication. This is what he does. The kid paces."
Geas, the mafia hitman, was also placed in solitary following Bulger's killing, Hazelton staffers said at the time. Geas is still being held at the prison, records show, but NBC News could not confirm if he was still in solitary, known in prison parlance as a special housing unit or "shu" for short.
"I know nothing," said his former lawyer David Hoose. "It's been a long time since I've had any contact."
The Bureau of Prisons said it couldn't comment on McKinnon's case or shed light on whether any other inmates were still in solitary confinement in connection with the Bulger slaying.
"For privacy and correctional security reasons, the Bureau of Prisons does not discuss inmate medical information, whether a specific inmate is the subject of investigation, or specifics regarding an individual inmate's conditions," the agency said in a statement.
The statement added that the bureau uses restrictive housing "only as necessary to ensure the safety of staff and inmates in the population."
"Inmates in restrictive housing are continuously monitored and reviewed to ensure that continued placement is necessary; including being seen by psychology staff on a daily basis," the agency said. "Inmates are returned to the general population as soon as it is appropriate to do so."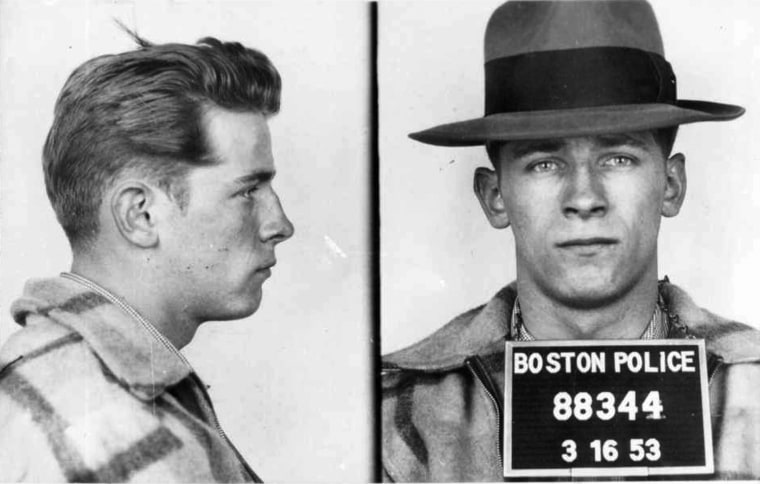 Mimi Rocah, a former assistant U.S. attorney in New York, said it's likely that authorities are keeping McKinnon in solitary for his own protection. Whether or not he was involved in the crime or knows anything about it, McKinnon could be a target for other inmates if left in general population, Rocah said.
"He's probably in danger no matter what," added the former prosecutor, who is an NBC News legal analyst. "Because the perpetrators of the crime may think or assume he knows something if he had proximity."
Rocah noted that even if it's ultimately decided that McKinnon is completely innocent, authorities will likely face a difficult dilemma when deciding where to put him.
"They're in a bind," Rocah said. "General population anywhere is potentially dangerous for him now."
A retired federal prison investigator said in his experience the FBI prefers to keep any possible suspects in solitary until charges are brought.
"For something as high-profile as this, they'll want to dot all their i's and cross all their t's," said Vito Maraviglia, who spent 27 years as a special investigator reviewing inmates' gang affiliations and assessing other threats inside prisons. "Let's say an inmate was involved and they let him out and there's some evidence still out there. Now he could go and get rid of it."
But as more time passes, Maraviglia said, prison officials wary of keeping inmates in solitary for long stretches will likely start pushing the FBI to allow for the release of those not expected to face charges.
"They don't want the egg on their face if something goes wrong – somebody hangs himself or something like that," Maraviglia said. "Especially now. They're all under a lot of scrutiny."
Spokespersons for the FBI and the U.S. Attorney's Office in the Northern District of West Virginia, which are both investigating Bulger's murder, declined to comment.
One inmate who was swept up in the Bulger probe has been released from solitary, his family told NBC News, but it was because his time in federal custody had come to an end.
Felix Wilson, an upstate New York man who shared a cell with Bulger the night before the killing, was held in solitary for more than five months, his relatives said.
Wilson, who was locked up for gun possession and also has no known ties to the mob, remained there until earlier this month when he was released to state custody.
"He was upset," his sister, Amina Ceasar-Wilson, said. "He had nothing to do with it ... He's 27 years old. He probably didn't even know who Whitey Bulger is."
As for McKinnon, his mother is looking forward to the day when he gets out of Hazelton. He's set to be sprung from federal custody in August 2022, records show.
In a phone conversation Wednesday with his mother, she told NBC News, McKinnon said he was struggling to maintain his sanity.
"He said he's going crazy. He needs out," Prevost said. "It's a nightmare. He's the wrong person to be in there."