A Florida woman is charged with neglect after police said she left her three children alone in a bus overnight before going on a boat to smoke marijuana.
Andrea L. Kerins, 33, was charged with three counts of felony child neglect for leaving her children, ages 3, 6 and 9 years old, unattended in a mini-bus before leaving for the night to smoke marijuana on a boat, according to a press release from the Gulfport Police Department.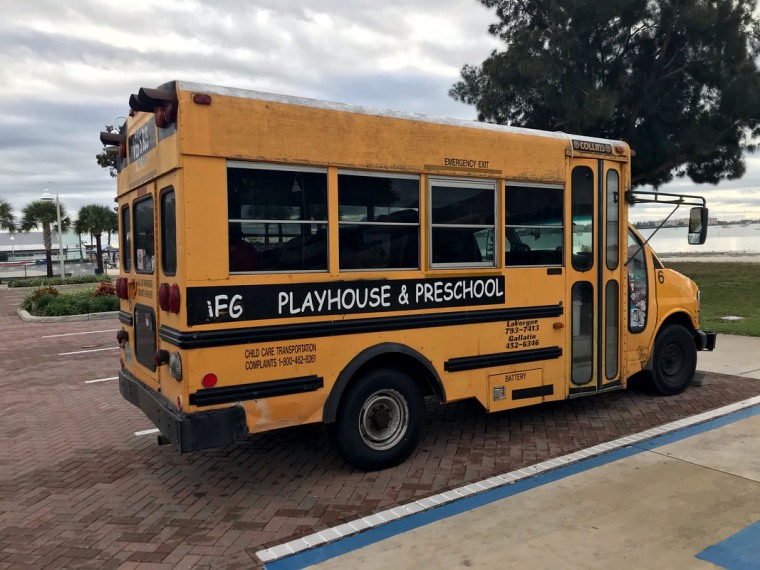 The Florida Department of Children and Families removed the children from Levins' care.
An officer on routine patrol spotted the mini-bus in a municipal beach parking lot early Thursday, police said. After inspecting the vehicle, he found the children, who told the officer that their mother had left at about 9 p.m. Wednesday to go out on a boat, police said.
Download the NBC News app for breaking news
The city's marine patrol canvassed the boats nearby and found Kerins on a vessel where she said she intended to spend the night, according to police. The vessel belonged to Yuri Radzibaba, 46, who is one of Kerins' friends, police told NBC News. Kerins had been smoking marijuana, they said.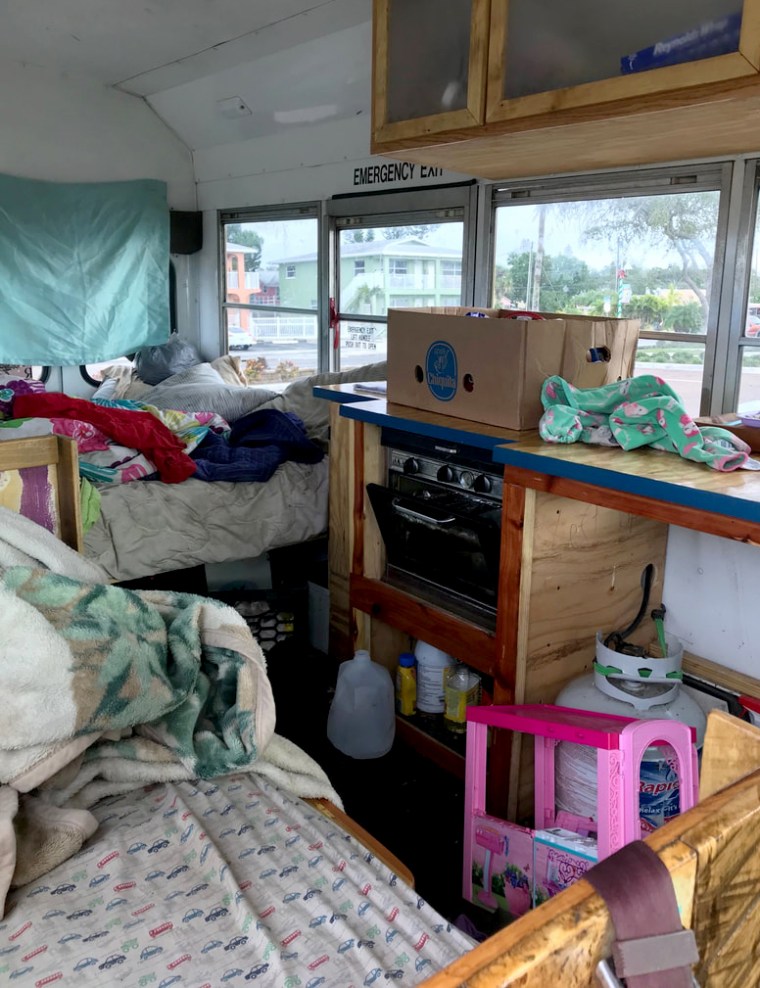 Inside the mini-bus, authorities found a propane tank and a 5-gallon bucket meant to serve as a makeshift toilet, along with a bin of food, mostly perishable, that had not been refrigerated, police said. The children did not have access to a phone in case of emergencies, they said.
The company whose name was on the bus, Meg's Playhouse and School, had been based in Gallatin, Tennessee, appeared to be permanently closed. Kerins' last known address was in Lafayette, Tennessee, about 30 miles from the preschool, but authorities said they do not believe she was affiliated with the preschool.