SANTA ANA, Calif. — Mother of four Miriam Villatoro had been unemployed for months, squeaking by on food stamps and government assistance, when she started getting mailings from Everest College.
The brochures urged her to enroll so she could start a career in the in-demand medical field. Soon the school started calling, too, and Villatoro, 32, decided to try it out. After all, it was close to her house and promised a way back into the workforce.
So on July 30, in a glassy, convex office building in downtown Santa Ana, she attended her first day of an eight-month medical administrative assistant program.
"I want to better myself," she said after class. "I want something for my kids."
What Villatoro says she didn't know was that the Santa Ana campus was one of the 85 sites in the Corinthian Colleges network that was put up for sale earlier that month; another dozen campuses will eventually shut down through a "teach-out" (meaning after their students finish their degrees).
Corinthian operates colleges in 25 states under the names Everest, Heald, and WyoTech, and has another handful of campuses in Canada (which the company is also putting up for sale). The for-profit chain collapsed after the Department of Education withheld its Pell grants and student loan dollars, nearly 85 percent of the network's revenue, for 21 days. The delay came after the Department asked the school to provide detailed records of their students' performance, including job placement statistics, and was not satisfied with the timeliness of the responses.
Corinthian is the largest-ever for-profit college to go out of business, and some see its implosion as an ominous sign for an industry that's been under scrutiny for years. When consumer advocates and progressive education experts criticize for-profit colleges, especially vocational programs—they say they're predatory, have subpar job placement rates, and cost students too much money—Corinthian is often their go-to example. It continues to be investigated by the U.S. Consumer Financial Protection Bureau and 16 state and federal attorneys, and it's been hit with lawsuits from California and Massachusetts attorneys general. And last week, the company received a grand jury subpoena from the U.S. attorney's office in Los Angeles—the first indication of a federal criminal inquiry.
The Obama administration has proposed new regulations to hold for-profit colleges accountable for leaving students with too much debt, after a federal judge blocked its first attempt several years ago.
The longterm effects of Corinthian's closure on the industry remains to be seen. But while the wound is still fresh, the network's 70,000 students are left to deal with the fallout.
"It's beyond my control whether an individual student doesn't know what's going on."
For those matriculating at one of the network's colleges slated to close, the future is more clear-cut: They will be able to finish their degrees through the teach-out, or else be eligible for a full refund if they enrolled after June 23; others will get a refund on a case-by-case basis. Meanwhile, those sites will cease enrolling students. But on the 85 campuses that are up for sale, students' fates are more nebulous—and while Corinthian uses the six months the Department of Education allotted the company to attract a buyer, students continue to flock to campuses.
A dozen senators are seeking to put a stop to further enrollment, but Kent Jenkins, a spokesman for Corinthian, explained that the school wouldn't be attractive to buyers if all the students left. He said the company was "optimistic about completing sales" of the 85 sites within six months. But in the meantime, the students on the for-sale campuses are on shaky ground—and some may not even realize it. If the schools rebrand (a likely scenario if a sale goes through, since the Corinthian brand has been dinged), students have no recourse to get their money back. If the schools close, it is Corinthian's job to decide whether students should take a "teach-out" or get a "closed school discharge" (forgiveness of federal loans).
That job is a privilege Ben Miller, a senior policy analyst at the New America Foundation's Education Policy Program, finds "a bit worrisome."
"[The DOE] clearly doesn't trust Corinthian on the financial side of things, but then they're leaving it up to Corinthian to decide what happens to students," he said. "It's a difficult decision [to decide whether to finish the program], and the person advising them has a vested interest in them not taking the closed school discharge."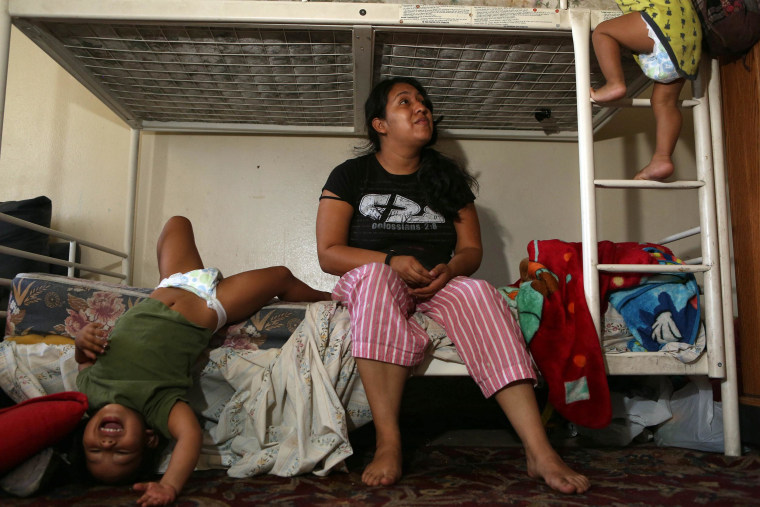 Jenkins said Corinthian required every incoming student to sign a DOE-approved disclosure agreement in the presence of a school counselor saying he or she understands either the "possible sale of school" or the procedure for a "teach-out school," along with loan forgiveness information. (The school also announced last month that they would post "conspicuous links" on its websites about the planned sales, although none were apparent on the Everest, WyoTech or Heald web sites.)
But Villatoro didn't recall reading the disclosure, and didn't realize the campus could close down if Corinthian didn't find an interested buyer. "[The counselor] just left me in a room and said, 'sign these' and I said 'okay,'" she said.
Two other students on the Santa Ana campus, who declined to give their names, admitted they didn't know it was up for sale, either. Other news outlets have reported similar confusion on other campuses.
Jenkins says the chain did its due diligence, adding that "it's beyond my control whether an individual student doesn't know what's going on."
But Trace Urdan, an analyst at Wells Fargo who has defended for-profit colleges, believes the college has indeed been downplaying the sale—and that there's a good argument for doing so. "If you go around and scare everybody, I don't see what purpose is served," he said. "That damages the students who are currently enrolled, who are already in the workplace…If the school transfers ownership successfully, the student isn't harmed."
Still, the uncertainty about Corinthian's future reflects larger questions posed by some experts about whether these colleges have a moral obligation to be more forthcoming about the nature of their business.
Miller said when it comes to knowing what "for-profit" really means, "students tend to have no idea." (A "for-profit college," unlike its non-profit or public counterparts, operates as a business and collects a fee from its student-customers. Most are nationally accredited, whereas other colleges are regionally accredited, which often makes for-profits' credits nontransferrable.) The colleges' names are often indistinguishable from their public or non-profit counterparts, and are sometimes downright confusing, like American Public University. In the case of Corinthian, "a student may have heard that Corinthian Colleges was going under, but they may not know that, say, Everest College is even part of that network," Miller said.
"What [the students] want to know is, 'Will this program get me a job? Is this program for real?'"
All three young women interviewed on Santa Ana's campus, when asked the difference between a for-profit college and a public or non-profit institution, said they didn't know. "I just thought it was a regular college," Villatoro said. "Isn't it?"
The for-profit industry certainly thinks of itself that way. Especially when it comes to short-term certificates like Villatoro's, Urdan and other supporters of for-profits assert that the coursework at those institutions is identical in quality to that of community colleges, and that the former has a graduation rate almost three times greater than the latter. Jenkins claims they've picked up where community colleges have failed, improving upon their model by providing individual attention, flexible schedules, and ongoing enrollment.
There's one big difference, though: for-profits are far pricier. Villatoro's certificate, for example, costs around $14,000 at Everest. The tuition at the average in-state junior college for the same program: around $2,000. Given the fact that most of Everest's students are low-income minority women, much of their school costs are often paid for with loans. And when almost half of Corinthian's students eventually drop out, they're on the hook for them.
Many critics like David Halperin, author of Stealing America's Future: How For-Profit Colleges Scam Taxpayers and Ruin Students' Lives, think it's "abusive" to aggressively market these degrees to vulnerable students, mostly young women who may face chaotic home lives and other challenges to completing a degree. (In Villatoro's case, she left school after two weeks because she couldn't find adequate child care while she had class.)
"What [the students] want to know is, 'Will this program get me a job? Is this program for real?'" Halperin said. "A lot of times, they're not getting the answers to these questions. They're getting lied to."
Jenkins denies this, calling Halperin's critique "a demeaning assumption that our students are too dumb to know what's good for them." They're aware of the statistics, he said. "They know it's a worthwhile investment."
Even skeptics admit that for-profit education has a place in the market. In 2012, education secretary Arne Duncan praised the the "vital role" for-profit institutions play in job training. Jenkins touted the colleges' "strong relationships with major employers" and their "significant investment in helping students prepare for job-seeking."
But Halperin said it's well-known that many employers look down upon for-profit degrees, particularly the year-long vocational certificates Corinthian offers.
"Students go into the marketplace and they're told that no one is going to take their degree seriously," he said. "They're considered suckers."
"I don't want to pay for something I never got."
Based on the DOE's own data, some students do get jobs in their field—but they're often extremely low-paid positions. In Villatoro's medical administrative assistant program in Santa Ana, for example, graduates reported average annual earnings of $15,142, with nearly 20 percent of those enrolled eventually defaulting on their loans. The graduates with the highest-paying track record, securities service administration, made an average of $27,240, but they had a default rate of more than 35 percent.
These dismal statistics are what has motivated some lawmakers and bureaucrats to advocate for tighter regulations of the industry, and they're what led to the DOE's scrutiny that eventually toppled Corinthian. People on both sides of the debate read this latest incident as a definitive move toward regulation.
"It sends a strong message that the model Corinthian is pursuing is not acceptable for for-profit education to work under," Miller said.
Not that the sector is going away anytime soon. Although some believe the private sector should stay out of education, period, Halperin said "most of us aren't philosophically opposed to it. The argument that for-profit institutions can be more nimble and creative has some merit to it. We just want to see the proper rules in place so the students are protected."
For now, Villatoro is regrouping after withdrawing from Everest, hoping to find a job in childcare and considering community college now that she knows it's much cheaper.
As for her loans, "I hope I get those forgiven," she said. "I don't want to pay for something I never got."
Education coverage for NBCNews.com is supported by a grant from the Bill & Melinda Gates Foundation. NBC News retains sole editorial control over the content of this coverage.