When College Board President and CEO David Coleman announced major changes to the design of the SAT on Wednesday in Austin, Texas, one particular initiative made waves: the new partnership between the College Board and the non-profit, online-based Khan Academy to "provide the world with free test-preparation materials."
Explaining the need for such a venture, Coleman took aim at the multi-billion dollar private test prep industry, saying it "drives the perception of inequality and injustice in our country." He charged the companies with "intimidat[ing] parents at all levels of income" into paying exorbitant fees for coaching and tutoring.
Companies like Kaplan and Princeton Review, as well as smaller boutique test prep businesses, can charge more than $1,000 per course. Private tutors often charge more than $15,000 a year. According to the College Board, the industry is largely built on teaching kids "tricks" and gimmicks to outsmart the test, as well as other skills and facts that even Coleman now admits have been disconnected from what kids learn in school.
Part of Coleman's SAT overhaul will scrap esoteric vocabulary and the non-evidence-based essay, with the goal of making the test more tied to schools' curricula so that any student who studies hard can be sufficiently prepared for the test.
The College Board "is really making a concerted effort to rethink the SAT…so that [students] don't need the tricks and tips that the test prep industry is based around."
Khan Academy, which has been providing free prep videos for the SAT and other tests since 2006, will now be directly working with the College Board on their test exercises and instructional videos. Khan will offer something called a "personal learning dashboard," a way to tailor prep content to the knowledge gaps of a specific student. Coleman said that this initiative, coupled with a more transparent test free of "a sense of mystery," will help combat the persistent correlation between one's family income level and their score on the SAT.
"If there are no more secrets," Coleman said, "it's very hard to pay for them."
Many interpret the changes as a genuine effort to "thwart test prep firms," but some experts are skeptical about whether that will happen. Robert Schaeffer, public education director for the watchdog organization FairTest—a vocal critic of the SAT—thinks test prep agencies will just find new ways of promising students a leg up.
"This initiative is not likely to make a dent in inequality," he said. Now that "everybody will have a basic level of test prep," wealthy parents will "seek out the best, most personalized test prep money can buy." Citing the many free online test prep programs that already exist, Schaeffer said "there will always be a demand for higher quality, personalized service. Individualized lessons are better than group lessons. And they're a heck of a lot better than online videos."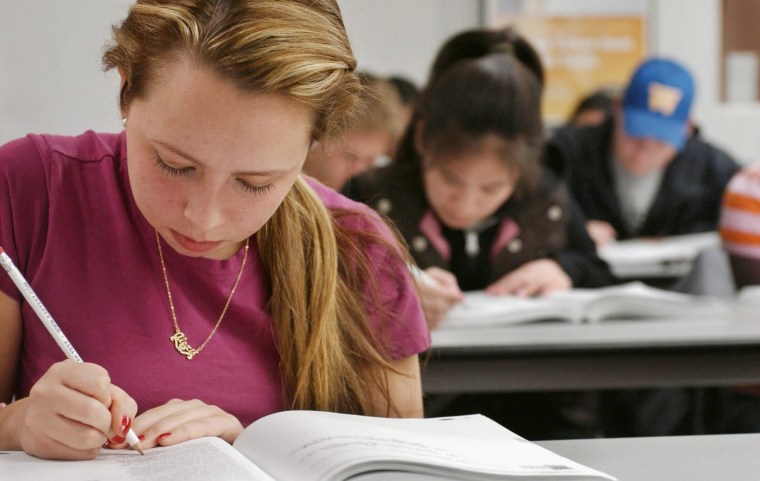 Shantanu Sinha, COO and president of Khan Academy, acknowledged that "the markets will do what they do" that the "tutoring industry will always exist." The pressure for parents to help their kids become more competitive with expensive private tutoring, especially for standardized testing, is so built into the culture of education and college admissions that it may not fade anytime soon.
But Sinha said the partnership and the test's new "openness" is going to make the test less "game-able." The College Board "is really making a concerted effort to rethink the SAT…so that [students] don't need the tricks and tips that the test prep industry is based around," he said.
Seppy Basili, a vice president at Kaplan Test Prep, takes issue with that characterization.
"Our programs are so much more than tricks [and] 'kill-and-drill,'" he said, calling Kaplan's classes "substantive" and focused on teaching students both strategy and content. He's not worried that the College Board's new partnership and test tweaks will pose a challenge to Kaplan's business model. Free test prep may become the norm, but "students will always look for an edge."
In other words, the new partnership might provide greater access to free test prep for low-income students—but that doesn't mean privileged families will think these programs are adequate for their kids.
As for the charge of stoking inequality, Basili thinks it's "an odd choice to pick on test prep." He said "inequity is endemic" and that test prep is "not the biggest cause of inequality," pointing toward poor funding in certain districts and the decision of more affluent parents to sequester their children in private schools. Can a poor student at an under-performing school really be expected to score as high on a standardized test as a student at an elite school, where resources and top-notch teachers abound?
Though Sinha acknowledged that "human interaction and coaching and mentorship" is still very important when it comes to SAT prep, he said this new, expanded online-based test prep program will at least start to close the gap of access to information about how the tests work. But Joseph Soares, editor of the book "SAT Wars: The Case for Test-Optional College Admissions," is dubious of that claim.
"If you really want to remove barriers, abolish these tests."
"Even if [the test prep] is online and free, it's still going to be disproportionately used by middle class and upper-middle class students," he said. "Low-income students have all kinds of things that take them away from test prep. And what if your parents don't have a computer? What if they don't have WiFi?" The digital divide, Soares said, "is also a social class divide."
The real problem, Soares said, is the test itself. He calls the announced changes to the test, and the promise of free test prep, "a distraction" from the fact that the SAT is "systematically skewed toward advantaging higher-income youths." He has no problem with subject-based testing, like Advanced Placement tests, which evaluates a "mastery of the subject," but he does take issue with forcing students to prepare for an extracurricular exam. "If you really want to remove barriers," he said, "abolish these tests."
In the absence of an outright ban, more than 800 colleges have chosen not to use the tests at all—rendering test prep irrelevant. Wake Forest University, where Soares teaches sociology, decided to go test-optional in 2009, a strong statement in a country where around 80 percent of four-year colleges still require SAT or ACT scores. After that, Wake Forest's African-American application pool went up 70 percent; the total minority population at the college went up from 15 percent to 26 percent.
"The test is an unnecessary hurdle," Soares said of the SAT, "and a barrier to diversity. It's a waste of time and resources, and the nation doesn't need it."
Education coverage for NBCNews.com is supported by a grant from the Bill & Melinda Gates Foundation. NBC News retains sole editorial control over the content of this coverage.