A decade ago, then-18-year-old Sophia Stoll resolved that she wanted to go away for college. The working-class New Yorker enrolled in a private Catholic university outside of Pittsburgh, but by her junior year, she'd realized that the media and technology program didn't suit her goals. Stoll dropped out, worked odd jobs for a year back home, then transferred to SUNY-Fredonia. But she ended up suffering from extreme anxiety, she says, and withdrew after a semester.
Several years later, she tried enrolling once again—this time at Brooklyn College—and enjoyed it. Yet after switching schools for the second time, she was discouraged to find that many of her credits hadn't transferred. She withdrew the same year.
"The thought of going back again after all this time makes me tense up," she said. "I also don't want to take out any more loans" than the $11,000 she already has. It's been two years since Stoll, now 28, left Brooklyn College. And because she has a stable communications job at a local union, she's not sure she's ever going back.
A new study has found that Stoll's academic history is overwhelmingly common for "repeat noncompleters"—students who have a stop-and-start college experience. The study, based on National Student Clearinghouse Research Center data of 4.5 million non-first-time students, found that only about a third of students who re-enrolled in college between 2005 and 2008 ended up earning their degree. The completion rates for those students at public four-year universities and community colleges was 27 percent lower than for first-time students.
The study was conducted by InsideTrack, American Council on Education, NASPA: Student Affairs Administrators in Higher Education, and the University Professional and Continuing Education Association. These numbers confirmed what education experts already knew: Colleges and universities need to do a better job retaining their students—especially nontraditional ones with families, jobs, and other commitments, which now account for 75 to 80 percent of all incoming college students, according to the study's researchers.
"The thought of going back again after all this time makes me tense up."
"Most universities are entirely organized around the residential student, around the type of four-year experience most policymakers in D.C. had," said Bob Hansen, CEO of UPCEA. "There's been a fundamental failure on their part to change."
Nontraditional students often have no choice but to go to school part time, which ultimately fails to engage them, said Ben Miller, senior policy analyst at New America Foundation.
"What we have to face is that part-time enrollment is just not a path that leads to graduation at a high rate," he said. "For someone who's taking so few classes," and will therefore finish very far in the future, "the question of whether it's worth their time and money is increasingly harder to say yes to."
The situation grows worse if the student transfers to another school, creating what Hansen calls a "credits swirl"—they exist, but don't accumulate. If Stoll went back to school, for example, she'd have to retake Introduction to Biology and other core requirements—something she has "absolutely no desire or concentration to do." Plus, she added, "it's a waste of money."
Yet New York is actually doing better than most at retaining their non-first-time students, with a graduation rate of 39 percent. California, on the other hand, has only a 24 percent completion rate for returning students. A state's size doesn't necessarily correlate with graduation rates, either; Wyoming has the same non-first-time student graduation rate as California.
Dave Jarrat, vice president of marketing at InsideTrack, said one hypothesis for the gap is that some students may intentionally enroll in community colleges without planning to get a degree. California's junior colleges, for example, often aren't focusing on "producing associate's degree graduates," but rather framing themselves as "a place of learning for all citizens of the state."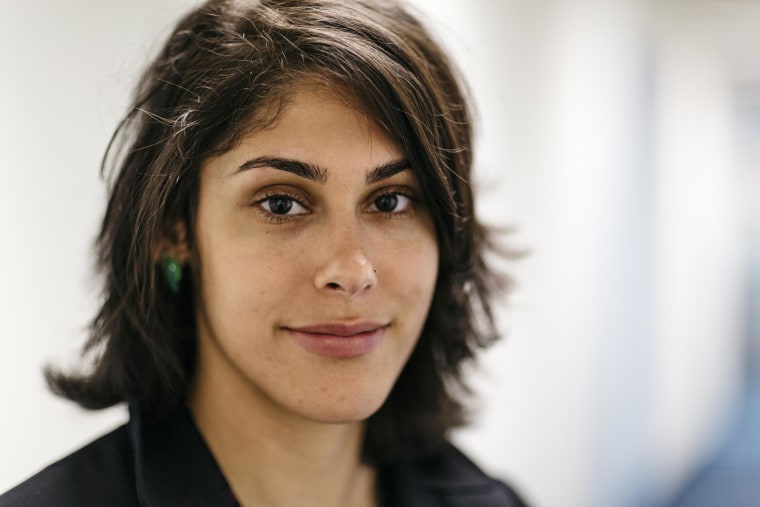 Miller agrees that this is an often overlooked aspect of the conversation. Some students, he said, are enrolling in one or two classes to get additional workforce skills, like welding or IT.
"If you're a contractor and you need some electrician skills," said Miller, "why stick around for the full associate's?"
Gabriel Marquez, a welding instructor at Allan Hancock College in Santa Maria, California, knows this dynamic all too well.
"We get a lot of guys who took shop in high school, who now work at Walmart and Home Depot," he said. "[They're] wanting to get out of their minimum wage jobs." But as soon as these students gain a few welding skills, they're lured away by employers offering $19 for an entry-level welder position. Sometimes, Marquez said, they don't even finish the class they signed up for.
Of course, there are many other reasons why students intent on a four-year degree never end up graduating, and experts say much of the responsibility rests on universities. Nontraditional students need targeted attention in order to keep them on track.
"Because they're often working at the same time, you have to proactively support them in developing time-management skills," Jarrat said. Normalizing the experience of the non-first-time student helps, too. "If they haven't been back for many years, it may feel like an alien environment to them, which makes them doubt their ability to succeed," Jarrat added.
Miller thinks there should be an "early warning indicator system" that makes it easier to identify someone who's at risk of dropping out. And sometimes, the difference is in the details.
"If they haven't been back [to school] for many years, it may feel like an alien environment."
"Check their course schedule with them," he said. "Send them to tutoring if they need it. Be really cognizant of small-dollar impediments"—if the student needs a bus pass, for example, or assistance paying for books.
But some disincentives to pick school back up again go beyond university policy—like the student loan system. Sixty-three percent of college debtors never finished their degree. Many of these former students are already financially struggling, and hate the thought of taking out more money.
Now that Stoll has a fulltime job, she's just beginning to pay her own loans, which has been a "wake-up call." She said "nobody really explained this before," and that nobody encouraged her to go to a much cheaper state school in the first place.
Jarrat said that when it comes to financial aid, "universities should have a candid conversation about a clear path to completion," and fully explain what these loans mean to the student's financial future.
Despite exposing these deficiencies, Miller said there's a glimmer of hope in this story. "There are lots of people out there with the desire to go to college, and who have tried it," he said, pointing to Census data that shows there are now more college dropouts than high school ones.
Besides encouraging high schoolers to go to college, he said, we should make the early-20s adult who dropped out "part of the discussion," he said. "They often get lost in the mix."
Education coverage for NBCNews.com is supported by a grant from the Bill & Melinda Gates Foundation. NBC News retains sole editorial control over the content of this coverage.