In Houston, Emma Tsai's rambunctious 3-year-old son was kicked out of four preschools near his home – including one that expelled him after just a few hours for jumping around and ignoring safety precautions.
In New York City, Debra Sinclair said she felt lost and alone when a few incidents of kicking and biting got her son forced out of a preschool in Queens.
And in Chicago, Mina Marien said her 3-year-old son was distressed when one preschool, then another, pushed him out for biting, shoving and, in one case, hitting another child with a rolling pin.
"He was telling me he was bad," Marien said. "He couldn't control his impulses and felt bad about himself afterwards."
There's nothing new about tiny troublemakers being pushed out of preschools. A 2016 federal study found that an estimated 50,000 preschoolers had been suspended in the previous year and 17,000 were expelled.
But Tsai, Sinclair and Marien all live in cities or states that have taken steps to reduce suspensions and expulsions, in response to research showing that young children who are booted from preschool face a slew of social, emotional and academic consequences. That their sons were kicked out anyway shows that while some strides have been made to change the way schools respond to challenging children, the patchwork of state and local policies is spotty.
Even in states that have passed laws largely banning the practice, advocates say, many teachers lack the additional training and support they need to prevent dangerous behaviors and to keep all children safe in school.
"When you institute a ban and just a ban with no funds and no support for implementation, you in my opinion are basically doing nothing," said Cemeré James, senior vice president of policy for the National Black Child Development Institute, a nonprofit organization based in the Washington area. "If there's no funding to train teachers and educators to engage with young children in new and different ways, then you're not changing anything."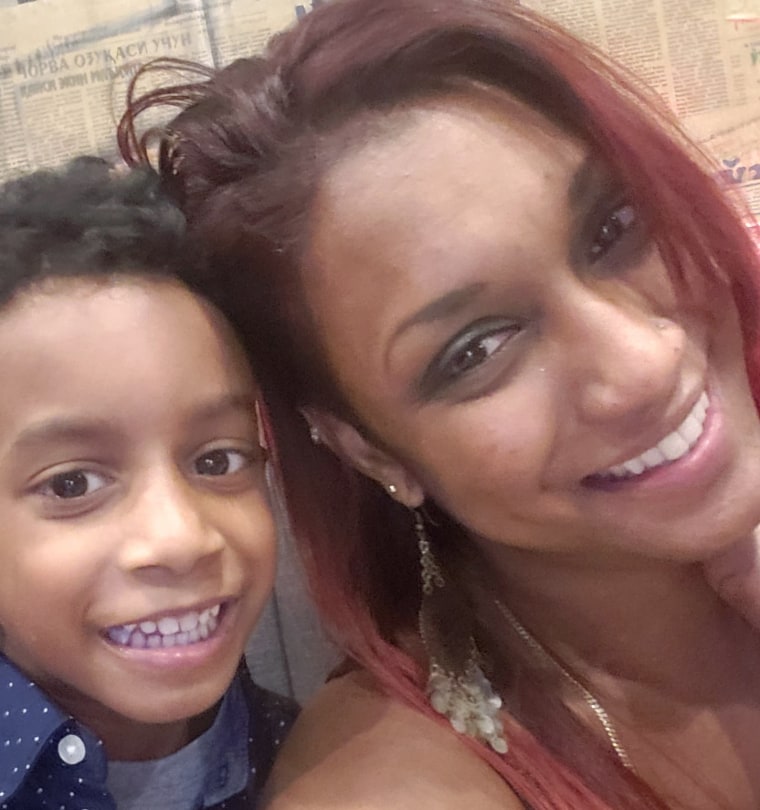 When Tsai, Sinclair and Marien's children were expelled, they were attending schools that were outside the reach of city and state expulsion bans, or schools that were still figuring out how to comply with new regulations. The result was that all three found themselves scrambling for other options when the preschools they depended on suddenly banished their sons.
"I don't understand what parents are supposed to do," Sinclair said, noting that her son, who is now almost 6, had sensory processing issues and post-traumatic stress disorder from witnessing violence in his home.
The private program her son attended when he was 3 wasn't subject to New York City's preschool expulsion ban because it didn't take city money. When the school kicked him out, Sinclair said she was offered no alternatives.
"I just wanted to get him the help he needs," she said, "but it's very hard to do that."
'One step of a 100-step process'
Preschoolers are three times more likely than older children to be kicked out of school, a 2005 study found. The crisis is even more extreme for children of color and those with disabilities, who are much more likely than their peers to suffer the potentially devastating consequences that come from the disruption. Research shows that young children who are expelled or suspended are as much as 10 times more likely to drop out of high school, to hold negative attitudes about school and to end up in jail.
An expulsion can also throw parents' lives into turmoil, forcing them to miss work as they search for resources to support a struggling child.
In 2014, President Barack Obama's health and education secretaries rang the alarm over preschool suspensions and expulsions with a joint statement that "strongly encouraged" states to adopt policies "to promote children's social-emotional and behavioral health and eliminate or severely limit" the practice.
More than two dozen states and cities heeded that call, passing new laws and regulations. At least 10 states have largely banned suspensions or expulsions for preschoolers and other young children. Additionally, as of 2014, all states that accept federal child care dollars must create plans to reduce the practice. And, in 2016, the federally funded Head Start program prohibited its centers across the country from removing kids.
"I just wanted to get him the help he needs but it's very hard to do that."
Debra Sinclair
The new laws aren't insisting that schools hang on to children who are hurting themselves or their classmates. The idea is to encourage schools to adopt approaches that could prevent or stop such behavior, or at least direct parents to additional resources if their children need extra help.
But while these developments have led to increased awareness of the issue, and while some states have created promising programs, advocates and researchers say that, in much of the country, little has changed.
Most of the new laws banning or restricting suspension or expulsion apply only to preschools that are publicly funded. That's despite research showing that privately funded programs, such as those in churches or office buildings where staff members tend to have less training, are much more likely to expel hard-to-manage students than more highly regulated public programs.
Even in Illinois, where one of the nation's most far-reaching laws aimed at curtailing preschool expulsion applies to both government-funded programs and to those that are merely licensed by the state, the law has been slow to have the impact advocates anticipated. The law went into effect in early 2018, but the agencies that will enforce it are still writing the rules.
A recent study found that more than 1 in 3 Illinois preschools contacted by researchers had expelled at least one child since the law took effect. Some schools said they didn't know about the law, while others seemed confused by it, said Kate Zinsser, assistant professor of psychology at the University of Illinois at Chicago, who led the study.
The law requires schools to work with a child to improve his behavior before kicking him out. If that doesn't work, schools are required to help the child's parents find a more suitable program.
Many schools are still trying to figure out what that means in practice, Zinsser said. "They thought what they were doing was in compliance ...Or they said they're just going to write everything down now to create documentation."
Advocates hope that the law's implementation will be clarified during the rulemaking process and that the problems identified in Zinsser's study will lead to schools getting more support from the state.
"The commitment really has to be on the front end," said Ireta Gasner, the vice president for Illinois policy at the Ounce of Prevention Fund, a Chicago-based early childhood nonprofit that pushed for the law. The fact that expulsions have continued, advocates say, is evidence that bans are not the entire solution.
"After passing a law, some might dust off their hands and say 'We did it. We're good,'" Zinsser said. But "in reality, that was one step of a 100-step process."
'He needed more than we could give him'
Emma Tsai's son, who turned 4 this week, is a happy and affectionate boy who likes to run and dance, she said, but a speech delay and hyperactivity have contributed to challenging behaviors. "It's hard for him to sit and focus," she said.
When his energy level got him into trouble, he was attending schools — three of them affiliated with churches and a fourth on the campus of a local college — that weren't subject to Texas laws banning the suspension or expulsion of young children. (Even schools that are covered by the laws have continued the practice, a recent report found.)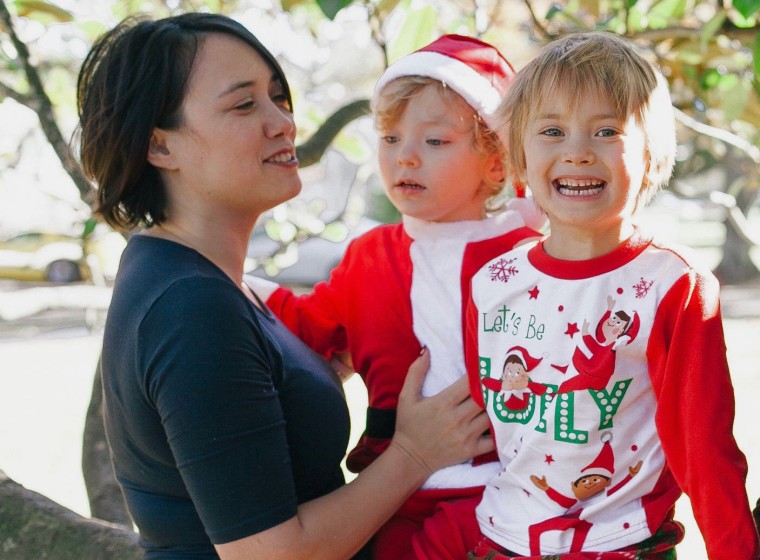 "It's sad and frustrating because it felt like he was being targeted for his personality," Tsai said. "I understand that not every kid is the right fit, but the fact that they can kick you out after an hour? They don't have to have a conference. They don't have to give you any kind of notice. They can just do anything they want."
Two of her son's schools did not respond to requests for comment. The two that did said they do what they can to support their students.
"He needed more than we could give him," Becky Goolsby, who directs the Holy Trinity United Methodist daycare, said of Tsai's son. "We're not doctors. We can't diagnose. We're not trained in that field."
Many early childhood educators have little more than a high school education. Few have had specialized training in how to support the social and emotional needs of children, or in working with children who have experienced trauma. They might have overcrowded classrooms, which can lead to teacher job stress that research has found is a significant factor in expulsion decisions.
In Chicago, Marien's son, now 4, could have been protected by the Illinois law.
But she didn't know that at the time, and she thinks the schools her son attended last year relied on language in the law that allows schools to "transition" a child out of a classroom, since they told her that her son could stay until she found something else.
"The schools make you feel like you're a bad person because your child is making bad decisions," Marien said, noting that her son was born prematurely and shows early signs of attention deficit hyperactivity disorder, or ADHD. "They never really tried an intervention that shows they cared about my child."
One of Marien's son's schools declined to comment; the other did not respond to requests for comment.
Katherine Conklin, who runs a Chicago organization called Tuesday's Child that helps families address behavioral issues, trains teachers and operates a preschool, said her organization has seen a steady flow of Chicago parents like Marien coming in with reports of their preschoolers being suspended or expelled.
What's new is that expulsions are taking longer since the law passed, she said.
"There are preschool programs that are trying to take more action steps before they get to the point where they can ask a child to leave, but by the time they get that point, the behavior is so out of control," she said. "They're taking action steps but the decision still remains the same."
'The most shameful part'
In a different era, a child getting expelled from preschool might not have attracted much concern.
Unlike elementary school, preschool attendance isn't mandatory. The activities of preschool — playing with toys or singing songs — might not seem as essential as the curriculum taught to older children. And in many preschools, teachers and parents might be relieved when the child who was running around or hitting his classmates is no longer at circle time.
But early childhood development experts say that pushing these children out of classrooms comes at a cost. Children who are asked to leave are often those who have undiagnosed special needs or who most need help developing social and emotional skills. Many are children of color, who might have been singled out because of teachers' racial biases.
"The most shameful part of this practice is that we're missing the opportunity to … really help out a child and a family," said Myra Jones-Taylor, the chief policy officer at Zero To Three, an organization that promotes early childhood well-being. "You can't do that if they're not in school anymore, if you've washed your hands of them."
Children who have been expelled may also struggle in their next school.
Sinclair said her son, Makhari, has abandonment issues that have been exacerbated by being told without warning that he'd have to change schools.
"It takes him a while to trust somebody," she said.
In Erie, Colorado, April Tardy said her son, Zachary, 5, was traumatized when he was pushed out of a preschool near his home for shoving and tackling other children.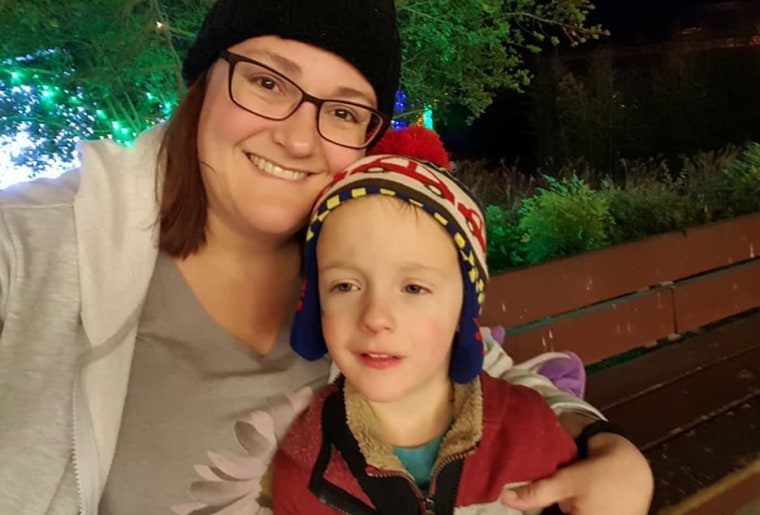 Tardy said she told the school about her efforts to treat Zachary's sensory processing disorder. But a week before Zachary was scheduled to start occupational therapy, she got the word that he was out.
Now, months later, attending a small summer camp, he is terrified of getting into trouble again, she said. "He says, 'I'm a bad kid.'"
Colorado recently passed a law restricting expulsions for young children, but it doesn't go into effect until next summer.
Changes to federal data collection
With the passage of new state and local laws, it's possible that the rate of preschool suspension and expulsion has begun to fall. But changes to federal data collection since President Donald Trump came to office make it difficult to know.
The National Survey of Children's Health, a federal study, last asked parents about preschool discipline in 2016 but no longer includes the question. A spokesman for the Administration for Children and Families, the federal agency that advocated for the question to be added, said it was dropped due to "methodological concerns."
Other data that could shed light on the problem from the Education Department's Office of Civil Rights has been collected from school districts but has not been published as it was in the past, under Obama, said Walter Gilliam, a Yale University professor of child psychiatry and psychology, who published the first major study on preschool expulsion in 2005. Still, Gilliam said he's optimistic about what he's seeing across the country.
A handful of states, including California, Connecticut and Ohio, have begun providing effective support to preschools, such as mental health consultants who can train teachers to work with challenging students. In Arkansas, schools are required to seek state intervention before expelling a child.
In states without these resources, though, Gilliam is concerned that schools could find their way around bans to continue removing students, based on anecdotes he's heard from parents. That could mean calling a parent every day at work to pick a child up early, saying the child can only attend part-time, or simply telling a parent that their child might be better off elsewhere.
Gilliam has called on more states to fund mental health consultants.
"What if, instead of expelling the children from preschool, we expelled the clinicians from the clinic and put them in the preschools?" Gilliam said.
Shae Willis said she would have welcomed that kind of support when her 2-year-old son was thrown out of a church preschool in Madison, Mississippi, last year for biting.
"I foolishly thought these people would be there to help me," Willis said of the school's staff.
Instead, in a state that has no regulations on suspension and expulsion for preschoolers, she was told that her child needed to leave.
"I thought we could work as a team and we could figure out what was going on," she said, "but that always fell on deaf ears."