Nike co-founder and chairman Phil Knight is donating $400 million to a scholarship program at Stanford University.
Knight graduated from Stanford with an MBA in 1962 and is now worth $25.7 billion, according to Forbes. He is teaming up with the college's outgoing president, John L. Hennessy, for the Knight-Hennessy Scholars Program, Stanford announced Tuesday.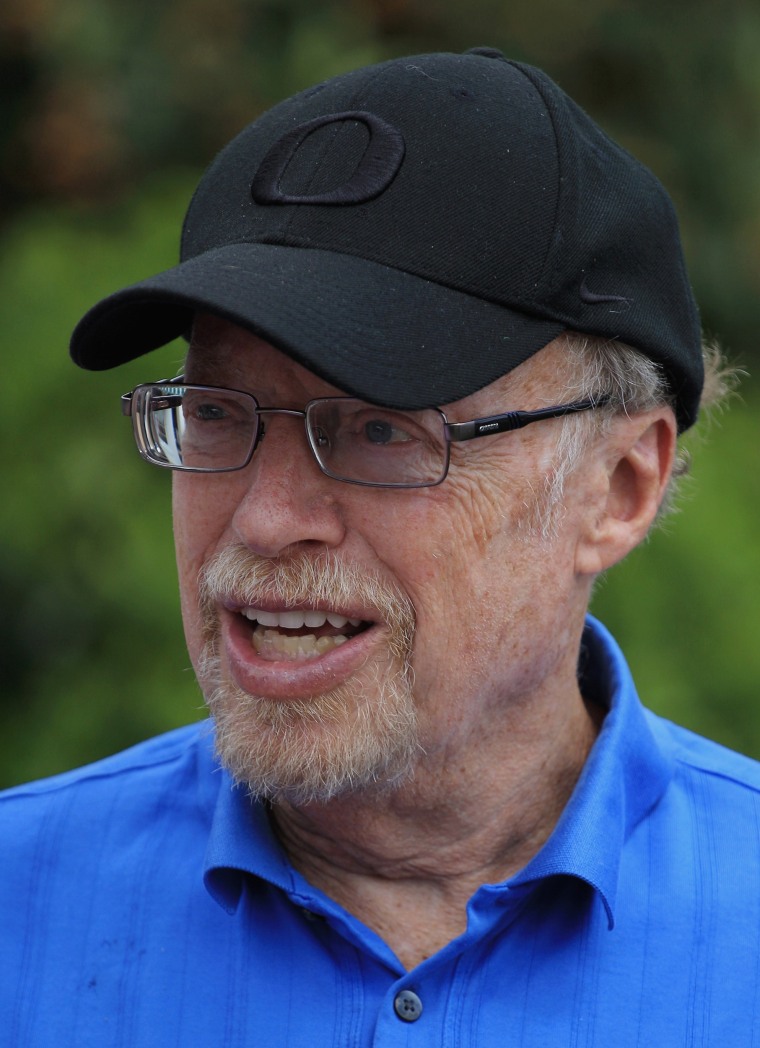 His gift is the largest from any individual to Stanford, surpassing the $100 million given by website investor Robert King and his wife, Dorothy, in 2011.
It matches the largest sum ever given to Harvard: $400 million from Wall Street hedge fund billionaire John Paulson last year.
With a total endowment of $750 million, the Stanford program will be the largest fully-endowed scholarship program in the world, according to the college.
"John and I dream of a future 20, 30 or 50 years from now, when thousands of graduates — who can think outside the box as skilled problem-solvers — will be working together for a more peaceful, habitable world," Knight said in a statement from Stanford.
The scholarship will accept 100 "high-achieving students … from a wide range of backgrounds and nationalities" each year, allowing them to pursue graduate, masters or doctorate degrees, or "professional programs … designed to develop scholars' capacity to lead ambitious change in a complex world."