COPENHAGEN — A U.S. government-sponsored conference on NATO in Denmark was canceled after the American Embassy demanded a speech by a critic of President Donald Trump be pulled from the event, according to organizers.
Stanley Sloan, a visiting professor from Vermont's Middlebury College, had been due to give a keynote lecture at Tuesday's "Celebrating NATO's 70th Anniversary" event at the Frederiksberg Palace in Copenhagen.
But before the former CIA analyst could set off for the Scandinavian country Saturday, the Danish Atlantic Council, which was organizing the sold-out event, said it was contacted by the U.S. Embassy.
The think tank's Secretary General Lars Bangert Struwe told NBC News that the embassy was "concerned over some tweets" from Sloan and "asked us on behalf of the ambassador to cancel him."
The U.S. ambassador to Denmark is Carla Sands, an entrepreneur and former chiropractor who was appointed by Trump and approved by the Senate in November 2017, according to her embassy profile.
The U.S. Embassy said it would not comment on the cancellation and directed inquiries to the State Department. The State Department declined to comment.
But the embassy tweeted Sunday that Sloan's inclusion in the program "did not follow the same deliberative process of joint decision-making and agreement that we followed when recruiting all other speakers."
It added that it "will continue to support future programs to strengthen security cooperation and people-to-people ties."
Struwe, of the Danish Atlantic Council, said the organization could not hold a conference or choose its speakers based on their politics and so therefore it decided to cancel the entire event.
"The conference is on how to work with NATO, and therefore we invited Stanley Sloan, who has a profound knowledge on this issue," he added.
Sloan's "critical approach towards President Donald Trump" was "no secret," he said, "especially when following his Twitter and Facebook profile."
He added, however, that the organization never doubted that Sloan would deliver an "unpolitical and objective lecture."
Sloan tweeted that he was "stunned and concerned about our country" after he received word of the cancellation.
He said that he was sorry for the Danish Atlantic Council which had "invited me to speak because they knew I would offer a different, but responsible and informed perspective."
In his career as a CIA intelligence analyst and manager and then working for Congress for 24 years, he said: "I have worked loyally for Republicans and Democrats."
In retirement, he added: "I teach, lecture and write. I believe in America and that we need to save it."
After Sloan published his speech online, Niels Bjerre-Poulsen, an associate professor in American history at the Southern University of Denmark, said that he saw no reason to cancel the event.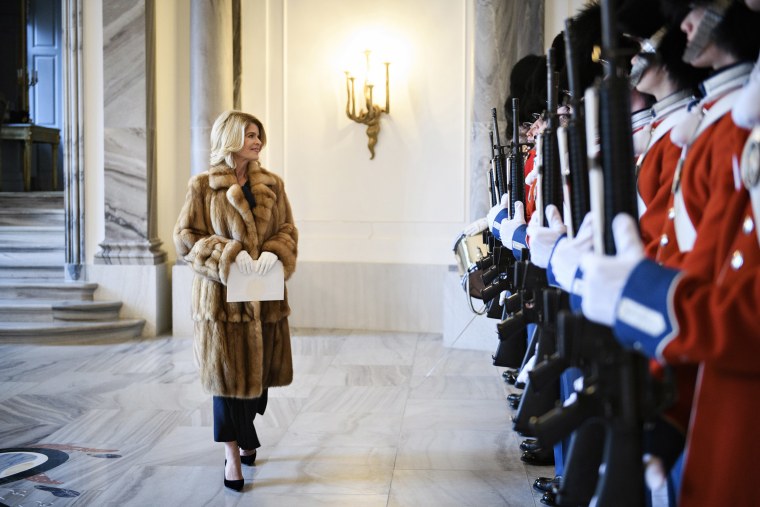 "There is no criticism of the transatlantic alliance in the speech," he said. "The criteria for not wanting to have Stanley Sloan speech was outside the speech itself."
The professor, who has planned seminars with American ambassadors for more than 30 years, said the U.S. embassy had never asked to cancel a speaker in the past.
"It has always been an underlying understanding, that there was no political screening of the speakers we choose," he said.
While Sands has yet to comment publicly on the cancellation, her predecessor Rufus Gifford tweeted that it was "profoundly disappointing, shocking and unAmerican."